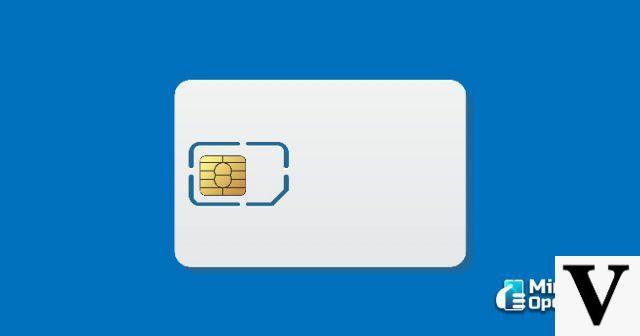 How to recover PUK Postemobile
If your SIM card or your device is blocked after you have entered the PIN code incorrectly for more than three consecutive times, then what you have to do is retrieve the PUK code as soon as possible to have the opportunity to rehabilitate your services.
If you don't know where to find the Personal Unblocking Key then we advise you to pay attention to the following. To get hold of the PUK you can:
Check the SIM card packaging
In general, the SIM card packaging at the time of purchase it is more or less standard. The small phone card is inserted in a plastic holder and is accompanied by two very important codes, the PIN and the PUK, both hidden under a slight silver patina.
The first code, consisting of four digits, is used every time you want to access your telephone network and your data from your mobile phone. The second, consisting of eight digits, is used when there is a problem that blocks the proper functioning of the calling card.
If, therefore, this purchase package has not been lost, this is where the precious PUK code can be found.
Contact Postemobile via social media
If you prefer to use social media as a tool to communicate with Postemobile, this can be done by contacting the Company on:
Facebook, by sending a private message.
Twitter, by writing a tweet preceded by @PosteMobile.
In both cases, the PosteMobile operators will be ready to answer any questions, trying to solve any problems.
If you wish to retrieve the PUK code, the assistance service can provide us with a inquiry form which must be downloaded, completed and signed. This must then be sent by fax or letter to the general offices of PosteMobile.
Among the various necessary information to be entered you must provide:
The number of PosteMobile
First name & Last name
Place and date of birth
Tax Code
Residential address
The serial number of the SIM
Email address
An alternative address for sending the code
Call customer service
Many users prefer to receive telephone support by calling free number 160. This service offers all PosteMobile customers the opportunity to receive help and support and to solve any problems related to their phone card.
In case you also want to speak directly with an operator, the lines are open every day of the week from 07:00 to 24:00.
Go to a PosteMobile store
Alternatively, you can always go to a PosteMobile center for in-person assistance.
Now, many Post Offices have opened a small one PosteMobile corner within their offices. This area, managed by qualified personnel, is dedicated to all customers of the telephone company and to all those who wish to receive more information on rates and various offers.
Unfortunately, not all post offices have the PosteMobile corner. If you want to know which is the headquarters of Poste Italiane that hosts the space dedicated to your mobile phone inside, please consult the form Corner PosteMobile.
PUK code recovery:
Vodafone PUK recovery
Tim PUK recovery
Recovery PUK Wind Three
How to recover Iliad PUK code
Fastweb PUK code
Postemobile PUK recovery
Recover PUK Coopvoce
In Mobile PUK