What is the PEC for and for whom it is mandatory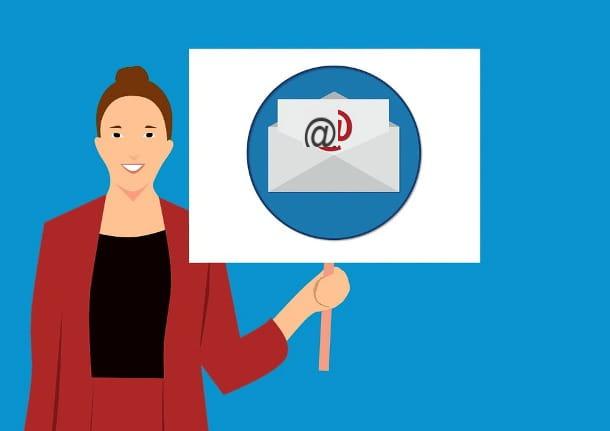 The first thing you need to know about the PEC is that it is the acronym used to name the Certified mail, that is an e-mail service that differs from the traditional one, such as Gmail or Outlook, for its legal value.
In this regard, in fact, you must know that the emails sent via PEC to another certified e-mail address have the same legal validity as one registered mail with return receipt. Therefore, the PEC proves to be a particularly useful tool for sending official communications.
Despite its undoubted usefulness, owning one PEC is not mandatory for everyone. At the present time, in fact, only companies, professionals enrolled in an order or a college, sole proprietorships and public administrations are required to have a certified e-mail address.
Private citizens, on the other hand, do not necessarily have to own one, even if, as mentioned, the use of this tool for sending certified emails is certainly useful for streamlining and simplifying the bureaucracy linked to the need to physically go to the post office to send a registered letter with acknowledgment of receipt.
How the PEC works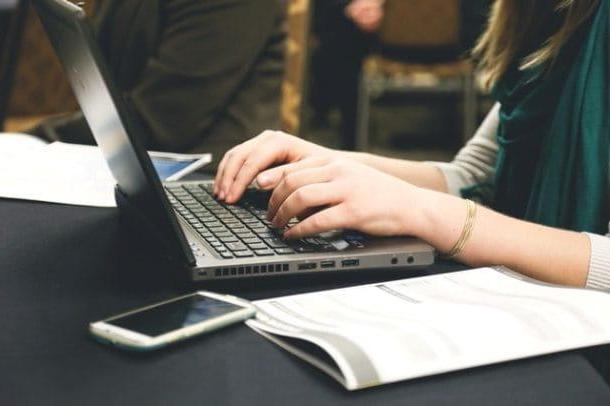 Speaking, instead, of the practical functioning of the PEC, first of all it must be said that, contrary to popular beliefs, the functioning of certified e-mail is similar to that of any other mail service.
In fact, to use the PEC, no special software is required e it is not even necessary to use special hardware devices, such as USB sticks or smart cards. Most certified e-mail providers, in fact, allow access to the PEC through a special Webmail service, so that emails can be sent and / or received directly from the browser.
Alternatively, to use the PEC you can configure your certified mail address in a e-mail client for PC, smartphone or tablet, such as Outlook, Thunderbird or Apple Mail, using the protocol IMAP (or the POP one).
Or again, in case it is necessary to send a PEC from smartphone o tablet, it is most of the time possible to do this with official applications of PEC providers available for both Android that for iOS / iPadOS.
The "magic" behind the PEC takes place all "behind the scenes" without the user having to do anything. To explain it very briefly, when a certified mail message is sent by a sender, this is verified by the PEC provider used by the latter, validated and then sent to the recipient's PEC provider, which performs a further verification and, finally , if everything is in order, deliver the message. Everything is notified to the sender by means of emails that certify the sending and, therefore, the receipt by the recipient of each message sent.
How to use the PEC

La PEC it is easy to use even on a practical level, since its operation is not particularly different from that of a traditional email service.
To use the PEC, just connect to the appropriate one website, start a e-mail client or l 'official app for mobile devices (when available). Then, like to send a traditional email, you have to press the button that is used to send a new message, in order to fill in the text fields relating to recipient (A), object e text of the message. Once this is done, to send the email, just click on submit button.
As already said what differentiates the PEC from a traditional email service is his system receiving and sending certified emails. After sending an email to a PEC address, in fact, you will automatically receive two notifications: the first, called notification of acceptance, certifies that the email has been sent to the recipient; the second notification, on the other hand, is called delivery notification, certify that the email has been delivered to the recipient.
How to get a free PEC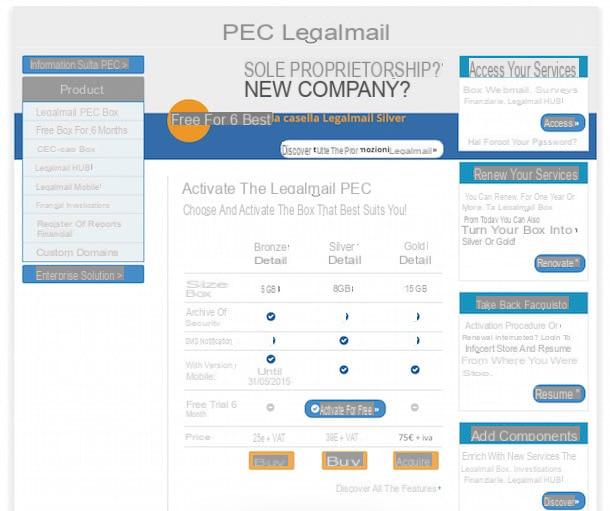 One of the most frequent doubts relating to PEC is what concerns the possibility of obtaining one for free. In this regard, you must know that this is not really possible as, to date, there is no possibility of obtaining one PEC free of charge in an unlimited way.
In the past, the service was available Post Certificate @ of the Public Administration which allowed to obtain a PEC address for free, in order to send certified emails only to PA entities.
This offer, however, is no longer available since 2014 and, therefore, the only possibilities to obtain a PEC address for free are those made available by some providers, which offer free trial periods e temporally limited of its services.
An example is represented by the PEC of Legalmail which allows you to activate a mailbox for free for 6 months PEC da 8 GB of space with security and backup archives, SMS notifications, also offering the possibility of using the service from smartphones and tablets, through the appropriate application for Android or iOS / iPadOS.
Apart from some exceptions like the one just described, however, most providers PEC does not offer a free trial period. In order to have a PEC it is generally necessary to sign a monthly or annual subscription, although the costs are still contained: it starts from about 5/10 euros per year. You will find more information on this in the next chapter.
How to buy a certified e-mail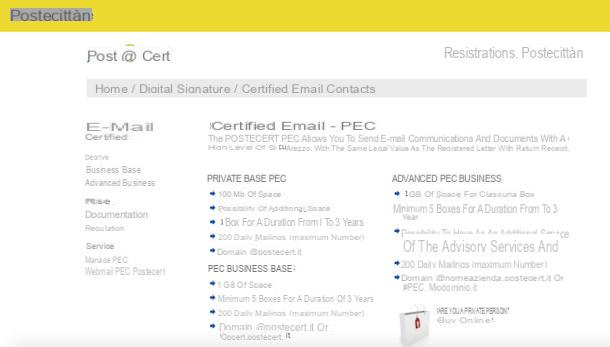 Since, as mentioned, to get a PEC it is necessary to subscribe, let's see together some of the main certified e-mail offers made available by the most famous providers.
City post office: the PEC of Poste in your languagene designed for individuals costs € 5,50 per year + VAT and is designed for those who use it occasionally, since it provides a storage space of only 100 MB with a maximum number of 200 daily referrals. For business users, however, it is possible to obtain 1 GB PEC mailboxes, but the maximum number of emails sent per day remains unchanged.
Aruba: the well-known hosting company provides a PEC account with 1 GB of space at the minimum price of 5 € + VAT / year. To have more storage space, prices go up to € 25 + VAT / year (2GB) and € 40 + VAT / year (8GB).
Legailmail: Another offer to consider is that of Legailmail, as it offers three floors PEC for mailboxes of 5 GB (€ 25 + VAT / year), 8 GB (€ 39 + VAT / year) and 15 GB (€ 75 + VAT / year). The 8GB plan, called Silver it can be activated free of charge for six months.
Free: offers include the plan Family PEC 1GB of space at a cost of € 14,99 e PEC Unlimited with unlimited space at a cost of € 30 + VAT / year.
For more information on PEC offers, I suggest you read my in-depth guide dedicated to the topic.
PEC: what it is and how it works