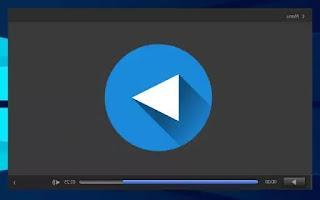 Video streaming services have depopulated in recent years, with paid platforms that have collected millions of subscribers such as NetFlix, free sites for personal videos, music video sites and then also many sites for video sharing, those that often host content illegal and copyrighted. Uploading videos on the internet today is easier than ever and while the first site that comes to mind is Youtube, there are also alternatives of the same level, which may be more suitable depending on the type of video or movie you are going to upload. online (for example to avoid country or rights restrictions).
In this list we therefore see i
best free video hosting sites
, which allow to
upload video or movie files with no size limit
, quickly and by generating a link
to share
to allow all people to be able to see it freely.
1) YouTube
Youtube
, as mentioned above, it is the first choice when you want to upload a video to the internet and it is also the largest video hosting site in the world. Verified accounts can upload videos up to 128GB in size which is huge. The strong point of Youtube is certainly the fact that anyone can then find our video if it has been set as public. Youtube can also be used to stream live from your PC or phone and to earn money through advertisements.
The limit of Youtube is only that relating to the very strict policy regarding copyright, so much so that it is not even possible to upload a video of a party mounted with a famous song in the background or an episode of a cartoon that we like without having the transmission rights. .
2) Vimeo
Vimeo
has a reputation for being the most serious video platform on the internet, ideal for film makers and video amateurs who want to upload high quality video online videos for free. Vimeo, in its free account, however, is rather limited, with the possibility of being able to upload only 500 MB per week and with a limit of 5 GB. Like Youtube, it does not allow the upload of videos for which you do not have the rights. There are four levels of paid accounts: Plus, Pro, Business, and Premium. Each level increases the upload limit and adds extra features such as customizable readers to embed on websites and social media.
3) Dailymotion
Dailymotion
has been a direct competitor of YouTube for years, especially after YouTube was forced to restrict content a lot after copyright laws. Today Dailymotion has also surrendered to copyright laws, so it is no longer that far west where everyone could freely upload cartoon and TV episodes. Despite this, it is still an excellent free video hosting platform, which also allows you to earn money from advertising and share videos via links or embed them in blogs and personal sites.
4) Google Drive and Google Photo
Though
Google Drive
is known as a site for cloud backup of personal files, it can also be used very effectively to upload videos online, private or even to share on websites. The strong point of Google Drive is that there is no limit to the size of a video or movie, so it can also be used for hosting high-quality movies. The weak point is that the available space of the free account is a maximum of 15 GB (to be shared with Gmail and Google Photos); if nothing else, the prices for up to 1TB of space are quite low.
Google Drive, even if it is not a social site, allows you to share the videos uploaded to its hosting in a very convenient way: in the meantime, by inserting a compatible video file in Google Drive, this will be automatically processed in the Youtube player and will therefore be easy to share online. . This same trick is also possible with
Google Photos
, where low quality videos can be uploaded without limits.
Furthermore, with a simple trick, you can make Google Drive perfect for publishing videos or movies on blogs and websites: you just need to embed the video uploaded in Google Drive into the web script player.
JWPlayer
. To do this, you can use the code on Codepen, replacing the link https://googledrive.com/host with that of your video (and also replacing the image and subtitle file).
5) Facebook
Facebook
it works very well for uploading personal videos to share with friends, with the uploading of videos rather free and without too many constraints. Videos can be embedded in websites and HD upload is available from the site for PC and via the Facebook apps for Android and iOS. However, Facebook also has many copyright constraints, so you should avoid uploading non-original videos.
6) Mega
Mega.com
is one of the most used hosting sites in the world, where you can upload files, videos and whatever you want, for free, up to 50 GB. Mega also has a video player, so when you upload an online video to Mega, it can be streamed. So just share the link to show that video to anyone, privately.
6 Free Unlimited Video Hosting Sites