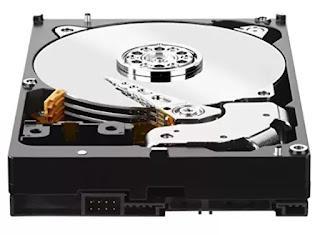 The computer disk, understood as hard disk, is still a fundamental piece for every PC, be it internal or external. While it is true that SSDs are significantly faster and bring better performance even to older computers, it is also true that if you want a large storage space in which to store photos, videos, music and even computer backups, you need a traditional hard drive.
Hard disk models that can be found for sale
they are generally of two different types depending on their purpose:
per PC desktop o per server
.
The advice I want to give in this article is to
buy one of the second type
, then forget about the cheap discs and spend a larger amount (let's say a little more than 100 Euros) for
buy a hard drive that has superior guarantees of reliability
. The hard drives for servers, in fact, are designed to guarantee a continuous workload 24 by 7 and, in theory (the accident can always happen even to the best one), they last longer even if the use is more intense. This means that this type of hard disk has better reliability than the basic desktop PC disks, they last a long time, they almost never break and are ideal for keeping large amounts of data such as photos of a lifetime, movies for many years. , videos, music, computer backups and more.
Taking a cue from a report on the reliability of hard drives on the BlackBlaze website, which has tested many models of many brands, we find that the best hard drives are produced by Seagate, with solid and reliable HDDs. Other valuable manufacturers in this technology sector are Western Digital, Seagate and Toshiba, whose hard drives are purchased for the servers of the most important companies and which offer excellent models for home use as well.
Below, therefore, we see
5 of the best hard drives you can buy for your computer
or even for a NAS, to be used only as a data archive (therefore not disks in which to install the operating system), perhaps paired with an SSD drive,
with many Terabytes in which to store files of all kinds
.
NOTE: All hard drives for servers and NAS are also compatible with video surveillance systems, they can be mounted inside desktop PCs, if they have a capacity of 2 TB or less, or they can be kept as external hard drives by purchasing a suitable case. For higher capacities you need to check that the controller on the motherboard supports them.
READ FIRST:
Buying a new PC hard drive, 5 things to consider
1)
Western Digital WD RED HDD
(100 euros)
This type of disk is indicated as perfect for a NAS, but it can certainly be installed inside a desktop PC (without installing the operating system on it) and is one of the most reliable drives. You can buy it in various sizes, ideally 4TB or 6TB to have as much space as possible, 2TB for older computers. Some might notice that the rotation speed is 5400 RPM, lower than the 7200 RPM of other hard drives. However, it must be said that this speed difference has a very low impact on the performance of a computer, especially when you think about how much faster an SSD drive is.
2)
Toshiba Hard Disk Interno
(67 euros)
While not traditionally known as a hard drive company or computer component manufacturer, Toshiba produces a solid line of hard drives. The P300 model is one of the best selling computer disks, with 3.5 "size, 7200 RPM speed, 3 TB of space in which to save all kinds of files.
3)
Seagate Barracuda 2TB
(72 euros)
This is one of the best-selling disks, very recent, with a storage capacity of several TB (in the link there is the 3 TB one but you can buy it in different sizes), very reliable for desktop servers, gaming PCs, RAID configurations , video surveillance recorders, external storage devices, NAS devices and DAS storage.
4)
Seagate NAS HDD IronWolf
(110 euros)
As mentioned above, Seagate is perhaps the best of the hard disk manufacturers, so this disk, available in various sizes, from 1 to 8 GB, offers high reliability and the guarantee of a long life. With a speed of 7200 RPM, it is an ideal hard drive for NAS, which can also be used inside a modern desktop PC (the motherboard must support capacities greater than 2 TB), with SATA 3 connection and size 3.5 inches.
5)
Western Digital WD Black
(120 Euro for 2 TB)
Unlike the WD Red line which is oriented towards NAS and servers, the WD Black is more suitable as an internal hard disk for PC, with 7200 RPM, because it has higher performance and is suitable for use with programs and games.
6)
Western Digital WD Blue 1 TB
(40 €)
: A mechanical hard drive to be used on any home PC has a good rotation speed (7200 revolutions per minute), a good speed in reading and writing and a good duration (attested in 5-6 continuous years, 10 realistic years). Obviously it is not possible to predict the duration or breakage of a disk because a lot also depends on the use and amount of data written during the use of the PC during its life.
As already explained in an article on the differences between SSDs and HDDs, SSDs are faster, while hard drives offer higher storage capacities.
The ideal combination between the two types of storage unit becomes the maximum efficiency, fast loading (with Windows and programs installed on SSD), reserving the hard disk only one task of storing multimedia files and possibly games. With a high-level hard disk, then, all data will remain safe at home, without any risk of losing the souvenir photos and the most important documents.
More reliable hard drives that last and don't break