Have you typed in your Vodafone SIM PIN more than three times in a row and your smartphone display shows that access to your card has been blocked and you need to enter your PUK to continue using it? Well, what's the problem? Type it and you'll see that in no time everything will be solved. I beg your pardon? You perfectly agree with me but you don't have the slightest idea of what is this PUK and, above all, how to find it? No problem, I can explain everything with this guide on how to recover PUK Vodafone.
First of all, let's clear our minds about the PUK. It's a code - whose name stands for "Personal Unblocking Key" - which consists of eight digits and is provided directly by the network operator. It differs from the PIN code in that the latter cannot be changed by the user. Therefore, unless you have the specific need to use it, the PUK could remain unknown forever.
Now that you finally have clearer ideas about it, if you really want to find out how to proceed in order to recover Vodafone PUK, I suggest you to take a few minutes of your free time, to make yourself comfortable and focus on the following instructions. Don't worry, everything is very simple, much more than you can imagine.
What to do to recover Vodafone PUK
SIM packaging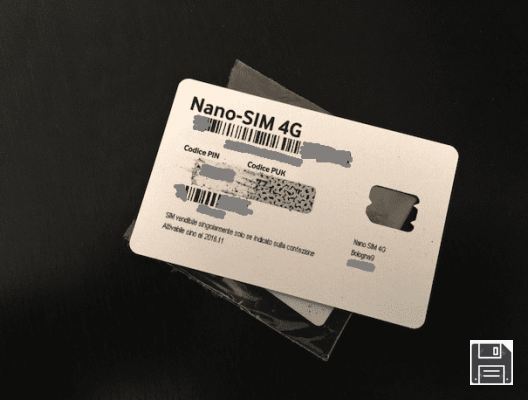 The first and most immediate way to recover Vodafone PUK is to find the packaging of your SIM card and read the information on the plastic card.
You can find this information in correspondence of the PUK Code, usually located on the back of the plastic card where the SIM was placed, and, if you have not already done so, you may have to remove with a coin the layer of protective paint applied to the code.
DIY online area
If you have lost or cannot find the sales package of your SIM card, you can retrieve the Vodafone PUK by accessing the Do-It-Yourself area of the operator's website, i.e. the personal customer area of the Vodafone portal through which you can manage everything related to your numbering directly online.
To do this, first connect to Vodafone.com. Once you have accessed the web page of the Vodafone website, click on the green Sign In button at the top right and enter the login details for your Vodafone account by completing the fields Enter username and Enter password. Then click on the Sign In button. If you do not have access data to the Do-It-Yourself area of the Vodafone website because you have not yet registered, you can easily remedy this by clicking on the black Register button instead of the Login button, filling in the fields displayed with the required data and following the simple guided procedure that is shown on the screen.
Then, wait until you are in your personal area on Vodafone.com, then click on View PUK and SIM expiration located in the Your SIM section and click on View PUK CODE. Once this is done, a menu will open containing a box marked with the words The PUK CODE of your SIM is: under which you will find the PUK code of your Vodafone card.
Telephone Customer Service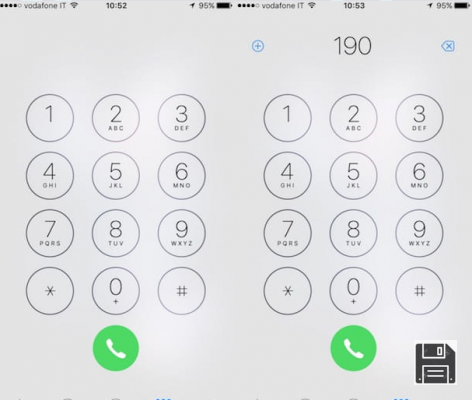 Another good solution to recover Vodafone PUK is to contact the operator's customer service. Grab your smartphone, type the number 190 on the keypad and press the button to initiate a call.
When the call starts you will be asked to choose between mobile and fixed line telephony or ADSL. Then press the 1 button. Proceed by listening to the automated service and then press button 5, the button for the 190 support section. Then press the button related to Info and assistance that is usually 6 and proceed by confirming your desire to speak with an operator by pressing the button 2.
Please, try to respect the automatic service times and do not rush. Otherwise, your commands may not be correctly recognized and you may have to repeat the procedure I have just described several times. If you need more details, you can consult my guide on how to call Vodafone in which I have provided you with all the necessary information.
At this point, you should finally be able to get in touch with the operator's customer service. Once you get a response from an operator, tell him your need to recover PUK Vodafone, provide all the information relating to both your SIM and your person and wait a few moments for the information you want!
You can call Vodafone customer service and get in touch with an operator every day, but only between 8:00 and 22:00. During the night, the 190 number is accessible only for the service of blocking the SIM by an operator, in case of theft or loss.
Note: The number sequence that I have indicated to contact Vodafone Customer Service is often subject to change. Therefore, I suggest that you listen carefully to what is said by the recorded voice guide, taking care to always choose the technical assistance button.
Social care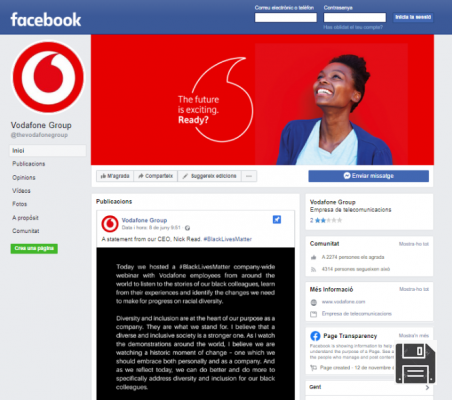 Do you find the telephone customer service too "cumbersome" and instead of making a phone call you would prefer to get in touch with the operator's assistance to recover Vodafone PUK via computer, smartphone or tablet? Then why don't you turn to the social channels of the company and ask for a recontact? You can find out how to do just below. In case you need more details, you can also consult my guide on how to chat with Vodafone.
On Facebook, simply send a private message to the official Vodafone IT page, specifying your needs in detail.
On Twitter, you can mention the @VodafoneIT account at the beginning of a message and use the hashtag #tw190 to draw the attention of Vodafone support and wait for the operator to contact you to communicate privately via direct message.
On both Facebook and Twitter, Vodafone's social support staff generally respond from Monday to Friday from 9am to 9pm and on Saturdays from 10am to 6pm.
What to do after recovering the PUK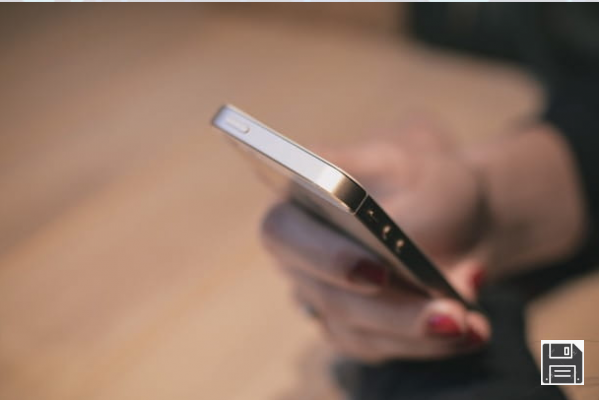 After recovering the Vodafone PUK, if you need to unlock your SIM card because you have entered the wrong PIN more than three times, enter the string **05*PUK*NuovoPIN*NuovoPIN# on your mobile phone, substituting PUK for the PUK code of the Vodafone card you just recovered and NuovoPIN for the new PIN code that you want to associate with your SIM card. Once you've done this, you can continue to use your card as you have always done until the block.
In any case, after you have managed to recover PUK Vodafone I suggest you to pin it in a safe place but at the same time easy to remember so that you can access it without problems in case you need it again.
What to do in case of problems
Despite having followed my instructions you were not able to recover Vodafone PUK? In this case, you can still remedy by requesting a SIM replacement. In this way, however, it is good that you keep in mind, you will not be able to retrieve the PUK of your current SIM but you will be provided with a new card with the same number as the previous one and with the same credit balance which will be associated with a new code. The operation costs €10.00.
To do this, go in person to one of the many Vodafone stores scattered throughout the territory and ask the employee to replace the SIM. If you do not know where your nearest Vodafone store is, you can identify it immediately by using the search tool attached to the Find your nearest Vodafone store web page, which you can access by clicking here.