Preliminary information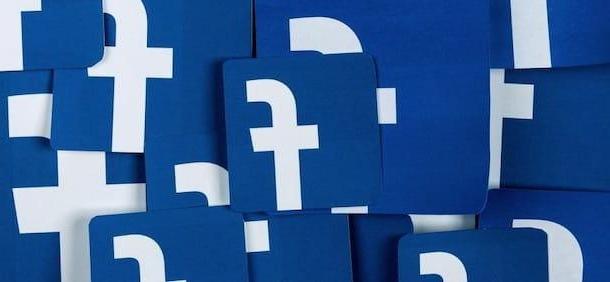 There is a feature on Facebook that allows you to pause, for the duration of 30 days, viewing posts from specific users in the news feed. This means that if a user has enabled this feature on your posts, they will not be shown in his feed on the famous social network.
Obviously, figuring out if a user has paused you is not an easy task, as there is no official method to find out. What you can do, however, is to collect "clues" and try to understand, in this way, if this feature has actually been activated on your posts.
The same goes for the Facebook Stories: you must know, in fact, that it is possible to block the display of those coming from certain users indefinitely, until you choose to reactivate them.
Also in this case, as can be guessed, there are no 100% certain tools to know if someone has blocked your content, but I will still give you some tips that will allow you to "investigate" what and understand if someone has decided not to see. plus your Stories on Facebook.
How to know if you have been paused on Facebook
Now that you have a clear understanding of how the "pause" of posts and Stories on Facebook works, let's see together how it is possible to realize if someone has activated this feature and, therefore, no longer sees some of the content you publish on the famous social network.
Post in the feed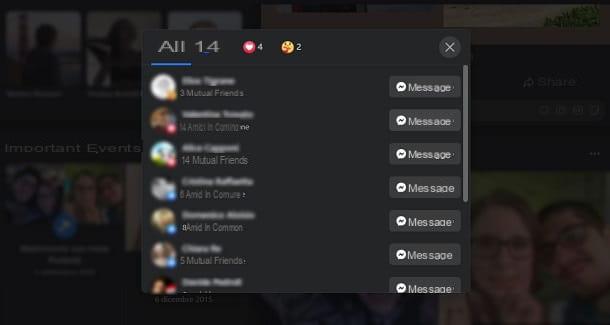 As I already told you in the previous chapter, the pause of posts of a user allows you to stop viewing them from the Facebook feed for 30 days. Unfortunately, as you don't have any official tools to help you figure out exactly if someone is making use of this feature, you'll have to make some assumptions.
First of all, I recommend that you take into consideration the most recent posts you have published and that you think have been paused by one or more users: if your posts were always receiving interactions (comments or reactions) from certain friends and, now, this no longer happens, the content in question may have been paused.
But remember that this is your consideration! It is possible that the friends in question have no interest in interacting with the posts you have published or, simply, they have not seen them or, again, they are engaged in something else and have not really logged into Facebook recently (to this extent by the way, I recommend you read my tutorial on how to know if a person is connected to Facebook).
That said, to check the interactions received, you can first open the Notification Center on the main Facebook screen, by pressing onbell icon that you find at the top right (both in the app for smartphones and tablets and in the web version).
If there is one of your notifications about that user's interaction in your recent post, it may not have actually paused you. If you don't find any interactions, it may simply be no longer visible in the notification center and therefore you need to do a more thorough search.
At this point, therefore, you need to verify the Comments and reactions on all your recent posts. As for the Comments, look below the post if there are any from the user in question. In the eventuality, also press on the wording View more comments, to expand the view.
In addition, under the post there are the names of those who left behind reactions: what you have to do is press on this wording and, in the tab All of the screen that is shown to you, view the complete list of users who have left you a reaction.
Other than these tips, there is little you can do for know if they have paused you on Facebook, but I am sure that the advice I have given you in the previous paragraphs will be useful for you to get an idea of ​​the situation. Finally, I remind you that if you wanted to know more about how to pause posts on facebook posted by other users, you can consult my tutorial dedicated to the topic.
Stories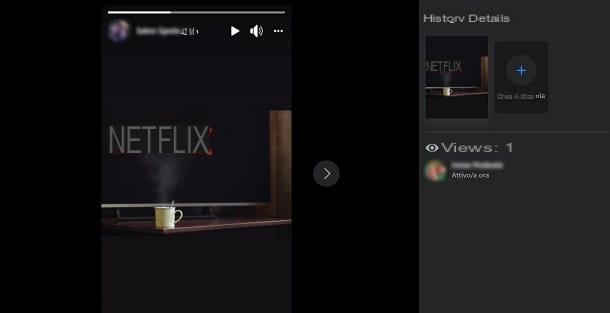 Yours too Stories Facebook can be disabled by your contacts so that you can no longer see them. As I explained to you in the opening chapter, even in this case you can only do some research to understand if a friend of yours has disabled your Stories on Facebook, you will never be 100% sure (unless you browse in the settings of the his account, of course, but it would not be something legitimate!).
First of all, you can check if there have recently been interactions on your Facebook Stories by that specific user who you think has put you "on pause": for example, if he has left comments on your Stories or not.
To verify this, all you have to do is open the chat of Messenger with the user in question (both from the official app and via the dedicated web platform) and check if the wording is present (username) answered your story. If this refers to a recently published Story of yours, it is possible that your friend has not disabled them.
Obviously, a comment on one of your stories is not a decisive element to take stock of the situation. In this case, you can check if there have been other types of interactions (such as responding to surveys) or have seen your Stories in general.
Both information are present in the same section and the procedure to be carried out is the same regardless of where you are using this social network. Therefore, on the main Facebook screen, tap on the box that collects your Stories and focus on the first.
In the screen that is shown to you, on smartphone e tablet, click on the wording Views below, while from the Web you can find the statistics in the right side area. In the list of users who have viewed your Story, find the one you think disabled this kind of content. There are also responses to polls, indicating the name of who voted for one option over another.
If you do not find the Facebook user you are looking for in this list, then there is a possibility that he has disabled the display of your Stories. But I remind you that it is not said that you actually have to come to this conclusion because, given the short duration of a Story (24 hours), it is more likely that you simply have not seen it!
How to know if you have been paused on Facebook