It is undeniable that Telegram stickers are a much larger phenomenon than on WhatsApp: Dozens of new sticker sets are posted on Russian Pavel Durov's platform every day, while Zuckerberg's messaging app can't keep up. But there is a solution: just find out how to import stickers from Telegram to WhatsApp! And this guide will be for you.
Just envy the stickers that your friends exchange on Telegram: with this little guide you will also know how to import stickers from Telegram to WhatsApp, in a few steps and in seconds. You are ready?
STEP 1: UNDERSTAND HOW WHATSAPP STICKERS WORK - HOW TO IMPORT STICKERS FROM TELEGRAM TO WHATSAPP
WhatsApp stickers work in a different way than on Telegram: while on Telegram just use the @stickers bot to create a package that contains up to 120 stickers, on WhatsApp you have to use a third party application - this is because the sticker sets on WhatsApp are loaded by the application as "add-ons", in the form of applications. You can find out more reading THIS article.

Sticker Maker on the Play Store
For the purposes of this guide, you will therefore need to install the app Sticker Maker from the Play Store.
STEP 2: TRANSFER A SET OF STICKERS - HOW TO IMPORT STICKERS FROM TELEGRAM TO WHATSAPP
Sticker Maker app supports the creation of static and animated stickers completely free of charge, although nominally it would be necessary to purchase the premium license. In fact, thanks to the integration with a particular Telegram bot, the app allows the transfer of entire sets of Telegram stickers on WhatsApp, even animated ones.
From Telegram to WhatsApp, set of stickers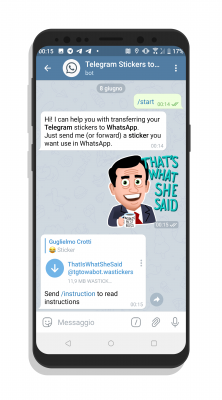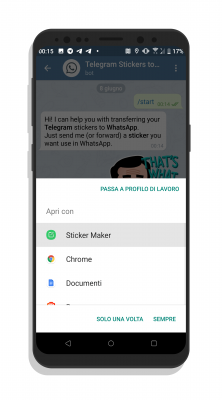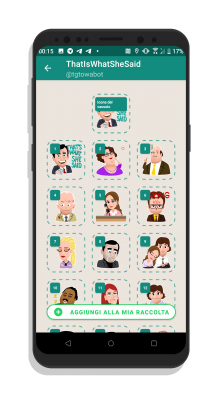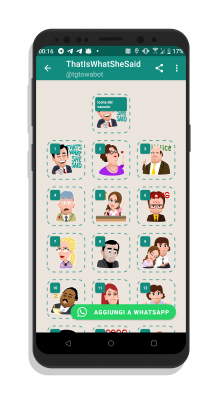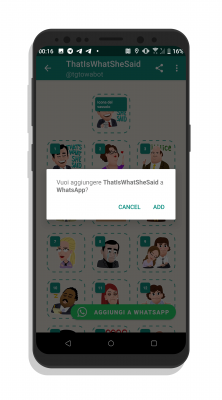 To transfer a set of Telegram stickers to WhatsApp, log in to the bot @tgtowabot and start it. The bot will give you back a welcome message, explaining its simple operation: it will be enough send a sticker in chat for the bot to unpack the sticker set into a .wastickers extension file. If the Telegram set contains more than 25 stickers (maximum limit of a pack of WhatsApp stickers), will send in chat multiple files.
At this point click on the file received in chat: from the screen that appears, select "Sticker Maker". The app will transfer you within a screen where all the stickers present in the future WhatsApp set will be displayed; the sticker positioned in the upper part will constitute the icon of the package, whose name will instead be taken from the name that the package had on Telegram. At this point click on "Add to my collection" - this It will NOT add the sticker set to your WhatsApp account, but simply to the collection within the Sticker Maker app. In order to use your sticker set on WhatsApp, you will need to click on the "Add to WhatsApp" button (and overcome a couple of insistent and invasive advertisements: wait a few seconds and you can overcome them by clicking on the icon in the shape of "X" that will appear at the top right). So will be added to your account, ready to use!
STEP 3: ADD A SINGLE STICKER - HOW TO IMPORT STICKERS FROM TELEGRAM TO WHATSAPP
To add a single Telegram sticker within a WhatsApp package, you will first need to import (following the instructions shown in step # 2) the entire Telegram package on WhatsApp.
From Telegram to WhatsApp, single sticker 1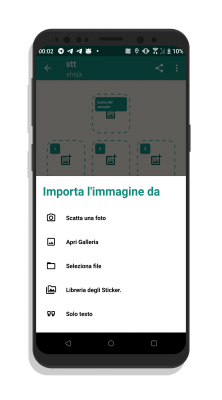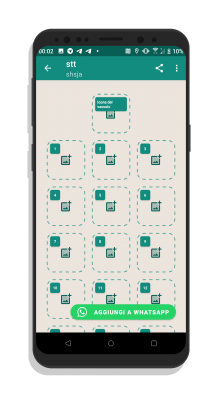 After that go to the Sticker Maker main screen, and click on "Create a new sticker pack". Add a name and author to the sticker set, then tap on one of the empty icons on the next screen and select "Sticker library". From here, explore your sticker collections and select the sticker you want to add to your customized package.
From Telegram to WhatsApp, single sticker 2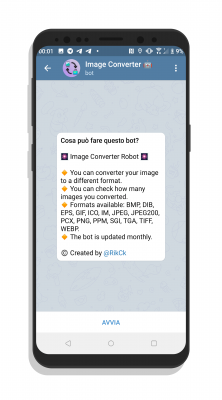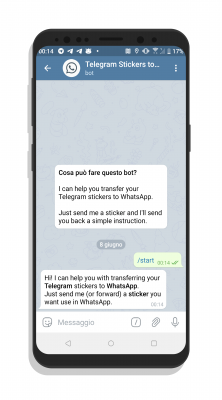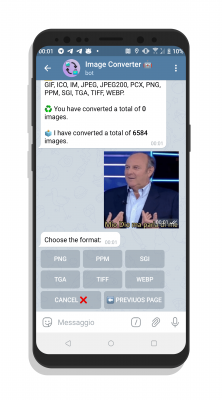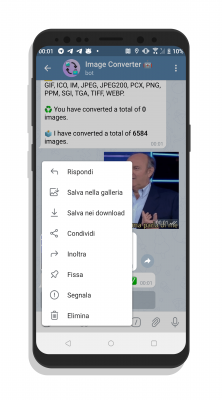 If you want, there is, however a second method to add a single sticker inside a WhatsApp package - but only if the sticker is static, and not animated. You must first log into the @ImageConverterRobot bot, start it and send the sticker you want to transfer in the chat; convert the sticker to a file .PNG, selecting it from the available extensions (you will find it by clicking on "Next page"). After that save the file in the gallery by clicking on the three dots next to the file> "Save to gallery".
From Telegram to WhatsApp, single sticker 3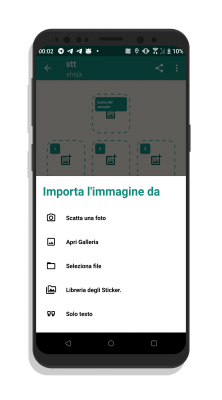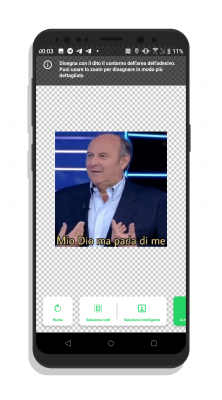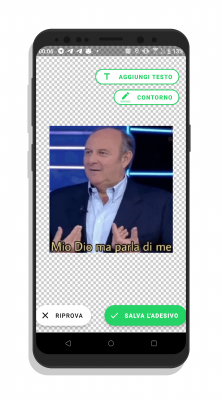 At this point go back to Sticker Maker, access the personalized sticker pack e click on the sticker upload icon: choose "Open gallery", is select the file downloaded from Telegram. Sticker Maker gives you several tools to crop the selected image - but if the sticker fits "as is", then click on "Select all">"Save the sticker"To save the sticker. Et voila! To import the stickers to WhatsApp, simply click on "Add to WhatsApp".
Would you like to write for AppElmo? Get involved: we are looking for collaborators! Write to [email protected], and take a look HERE for contact details. Do not be shy!
If you don't want to miss neither the next News nor the other AppElmo articles (and we know you don't want to), then you can subscribe to our newsletter by entering your email address in the form below (rest assured, we assure you that we will not send you junk or spam; if not, we would be immensely grateful if you would report the problem to us).