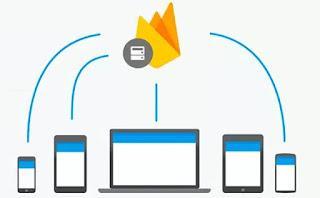 Cloud storage services represent for us a kind of revolution that avoids us having to copy the same files by hand on two or more computers, which saves us the trouble of using USB sticks as portable memories and which brings us the same files as the computer. also available from a smartphone or tablet. Having space in the cloud is a good idea because it does not take up internal memory, because it is much cheaper than carrying a disk and because it makes it easy to transfer files from one device to another and also to share with other people. The cloud storage applications for smartphones and tablets therefore become essential for all uses, to transfer files to the mobile phone and to work on them.
The panorama of this type of cloud app is quite vast, with popular names (Dropbox, Google Drive and Onedrive and with other lesser-known and alternative apps that are worth knowing, also because some may be preferable even to the three most popular ones for their additional features.
Speaking as usual of
Android and iPhone
, let's see the
best apps to connect to cloud storage on smartphones and tablets
.
1)
Google Drive
(Android and iPhone) is one of the most popular cloud storage apps available for free.
Users can take advantage of 15 GB of free space, an unlimited backup of photos and videos via Google Photos and even the backup of Whatsapp chats.
In addition, Google Drive also offers integrated apps for reading documents, notes, spreadsheets, presentations and PDFs, functioning as a complete Office suite.
It also includes a document scanner for digitizing text using the camera.
If you want more space in the cloud, you can buy 100GB ($ 1,99 / month) or 1TB ($ 9,99) or even 10TB ($ 99,99 / month).
2)
Amazon Drive
(Android and iPhone is recommended for anyone using Amazon Prime, offering 5GB of free storage and unlimited backups for photos and videos in Prime Photos.
With 60 $ a year you can upgrade and have 1 TB or with only 20 Euro a year 100 GB.
3)
Microsoft Onedrive
(Android and iPhone) is a powerful cloud storage option because it integrates directly with Windows PCs. For those who have never used it before, we start with a free 5GB account that can reach 50 GB by paying two euros per month. OneDrive storage is also included in all Office 365 subscriptions, for both personal and business use. The OneDrive 1 TB and Microsoft Office 365 package costs 70 Euros per year or 7 Euros per month.
4)
dropbox
(for Android and for iPhone) is another popular and therefore reliable option for storing personal files in the cloud. The app has special features such as automatic uploading of photos to its online drive, simple sharing options, Microsoft Office support, and the ability to send files to others. New accounts get 2GB for free with options to go up to 1TB for $ 10 per month.
5)
Box.com
(for Android and for iPhone) is a hit in the world of cloud storage, albeit less famous than the others. New users can register for free and get 10 GB of free storage space while paying 10 Euros per month can extend the space up to 100 GB. The app works very well in its simplicity and organization. The app has a number of features that are not normally found in other cloud storage applications such as, for example, the ability to automatically save photos and videos taken with your mobile phone to the cloud (which the Dropbox, Onedrive and Google Photos apps also do) .
6)
pCloud
(for Android and iPhone) is a little known but very powerful online service that provides 10 GB of free space to save files on the internet. The space can be up to 2 Terabytes by paying the subscription. pCloud is special because the app is one of the few that allows you to watch videos in HD format in streaming, from your tablet or mobile phone. In this way it becomes easy, for example, to watch a movie or listen to streaming music, previously chosen.
The viewer shows documents without having to download them and allows you to save files in memory for offline access.
7)
Mediafire
(for Android) (for years known among file sharing sites, it has now become a pretty good cloud storage service. Membership offers 10 GB of free online space which can be expanded up to 1 Tb for 7 Euros per month or 100 TB (lots of space) for 80 Euros per month The app is a bit old-fashioned, but overall it seems to work well enough for file sharing and link building as well.
8)
MEGA
, heir to Megaupload, (Android and iPhone) is a cloud storage service that has as a special feature the speed with which it downloads files, at the maximum available connection.
In addition, Mega offers 50 GB for free on the first registration, which can even reach 8 TB by paying the subscription. Another great feature of Mega is that it encrypts all files uploaded to it for added security and protection.
9)
Resilio Sync
(Android and iPhone) (formerly BitTorrent Sync) is the best cloud storage solution for anyone who wants to build their own cloud storage.
Other Cloud applications for Android and iPhone
I'm:
-
Troubled
(Android and iPhone), one of the newest and most expensive cloud storage options, featuring end-to-end encryption of every file uploaded to its service.
-
Yandex Disk
(Android and iPhone), a Russian service that offers free accounts 20 GB of space.
Best Cloud apps for Android and iPhone to save files without taking up memory