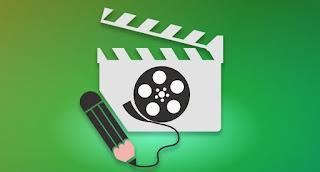 When we have to edit a video we cannot rely on the first program that Google gives us (perhaps all automatic or a trial of a much more expensive program) but we will have to use a program that allows us to act on different parameters, so as to improve the quality of a video without having to re-shoot (which is often impossible, especially if we have "seized the moment").
Among the parameters to get your hands on certainly stands out the volume (to be optimized), the removal of the blur effect (to make it more defined), the cutting of a few too many scenes, the addition of additional scenes but also adding effects or increasing them. the resolution of the final video. Some of these jobs can be easy, others rather complicated if we don't use the right program.
Not wanting to bother with professional-grade and consequently very expensive programs, in this guide we will show you
the best free programs to improve the quality of a video
that we can download on PC; in addition to the programs in the strict sense we will also show you the Web apps, ie video editing programs accessible directly from the browser without installing anything on your computer.
Programs to improve the quality of a video
Below we have collected only the free programs that we can install on our computer to improve videos without too much difficulty. Most of the recommended softwares behave like linear editors, while some specialize in converting, optimizing and re-encoding movies (to increase the resolution or move them from one format to another).
Kdenlive
The first program we recommend you try is Kdenlive, available for free for Windows, Linux and Mac.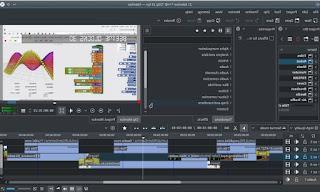 With it we can edit any video by cutting out superfluous scenes, adding new scenes, applying effects and corrections, adding transitions and titles and operating on the audio and video parameters to obtain a high quality edited movie (complete with a preview window to see immediately all changes in real time). It has nothing to envy to the most famous and expensive programs, having at its disposal a large collection of filters, titles, transitions and so on to be able to create the perfect video.
Other similar programs can be found in our guide to
best programs to edit video on PC
.
Avidemux
Another very useful program to improve the quality of a video is Avidemux, available for free for Windows, for Mac and for Linux.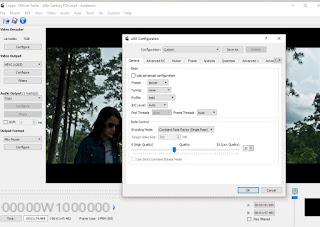 With this program, very simple to use, we will be able to quickly modify any video by increasing the quality of the loaded content, converting from one format to another and choosing from time to time the best effects to be applied to the video component or to the sound component (managed in a strictly separate). At first glance it seems too simple a program, in reality it hides many tools and many effects worthy of a professional video editing program.
HandBrake
If we need a simple program to increase the video resolution and change the file format, we can also rely on HandBrake, available for free for Windows, Mac and Linux.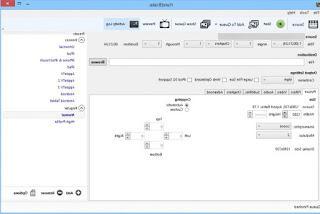 With this software we will be able to change the codec used for video and audio, make a cut on the video to make it fit into the 16: 9 aspect ratio or choose one of the presets on the side to quickly convert the video and make it compatible with some of the devices most used.
Video editing capabilities are limited compared to previous programs, but no one can get the conversion speed and quality of HandBrake, in fact the best program to improve the quality of a video to convert.
If we look for other video conversion programs, we can also read our guide on
Best programs to convert videos.
Websites to improve the quality of a video
If we don't want or can't use a program, we can always rely on a website to improve the quality of a video, as many offer free and, in many cases, very advanced video editing tools.
OpenShot
Another free program to improve the quality of a video is definitely
OpenShot
, available free for Windows, Linux and Mac.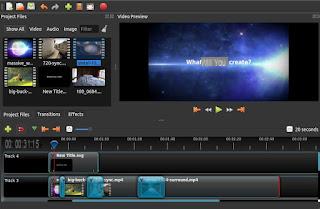 This program is very simple to use: a timeline is offered at the bottom in which we can add one or more videos and in which we can also place audio tracks, transitions, effect titles and even filters to improve the success of the final video.
Definitely a tool to try, given that the potential is very high (there are really many filters and effects that we can apply to any part of the video).
YouTube Studio
One of the simplest sites to improve the quality of a video is definitely YouTube Studio, which offers some tools to improve the videos uploaded to its platform.
Once the video to be edited has been loaded, press on it, then click on the item on the left side
Editor
to access the actual YouTube editor. From here we will be able to cut the video, add a splash screen, add blurs or add / replace the audio track with one of the songs provided for free by the platform (personal audio files cannot be added due to copyright issues).
At the end of the work we will be able to share the video on YouTube, make it private (visible only to those who have the link) or download it on the PC, so as to keep a copy of the work done. From YouTube, video editing is basic, but more than enough to make all our personal videos captivating.
ClipChamp
Another good free online tool for improving video quality is ClipChamp.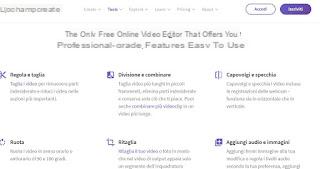 From this site (after free registration) we will be able to access various tools with which to edit our video: we will be able to crop, adjust the various scenes of the video, divide and combine, flip and finally access various filters, transitions and effects to significantly improve the performance. ending of the video. At the end of the work we will be able to download the edited video on our computer or share it online.
The tools provided have nothing to envy to the real programs seen in the previous chapter, making this site one of the best for editing online videos.
Kizoa
Another very good and free site to improve the quality of a video is Kizoa.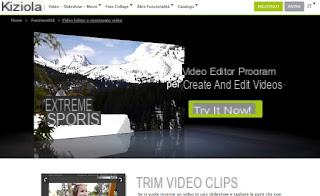 After registering with a free account we will have access to numerous video editing tools, with which we will be able to crop each scene, add the beginning and end titles, add background music and take advantage of the numerous filters and effects to make our edited videos unique. .
This site presents itself as an excellent alternative to YouTube and Clipchamp for online editing of our videos; if we are looking for other similar services we advise you to read our guide to
Online video montage to edit videos with remixes and special effects
.
Conclusions
Instead of spending a lot of money on programs that we will use once or twice a year, we can improve the quality of a video by using one of the free programs or online sites mentioned in the guide, so that we can modify most of the fundamental parameters and add titles, effects. and transitions in an easy, fun and fast way.
If we need to modify the photographs, we advise you to read our article ai
free and easy programs to enhance photos
.
Did we make a video that was too blurry? We can try to stabilize it by reading our guide on how
Stabilize a shaky video shot with a cell phone or camera
.
If, on the other hand, we wanted to improve the quality of a video directly from a mobile phone, we can use the apps recommended in our article at
App to edit videos and edit movies (Android and iPhone)
.
Free programs to improve the quality of a video