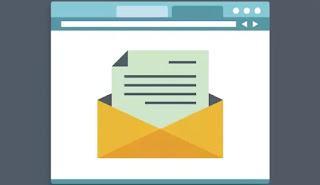 Everyone has at least one email address and email which remains, despite Whatsapp, the most used means of communication in the world.
Know
which websites offer the email service for free
it can be used both to renew your Email box, perhaps old or flooded with spam, and to have an alternative address, and to switch to a better Email service than the current one, since in any case it is always possible to keep the old email address even if you switch to another account.
In this guide, we see the most up-to-date list
of the sites to create an email address
and, therefore,
the best free email services
and without paid services, to be used to send and receive e-mails or e-mails, both for work and for private use.
Articolo Index
gmail
Outlook.com
Yahoo Mail
Protonmail
GMX Mail
Virgilio Mail address
Mail.com
Email.com
Libero mail
Other Email services
1) Gmail
This is not a personal opinion, but a fact, that
the best e-mail service is Google Mail
o
Gmail.com
.
You can use Gmail from PCs and smartphones through the related apps, free and without advertising.
Gmail offers a huge and virtually infinite space of around 15GB in which you can
keep messages and attachments without time limits
.
There is the best spam filter, the ability to send even huge attachments, filters,
address book and contact management
, Possibility of
use Gmail with another address
, sorts emails with labels, easily creates filters, can be graphically customized and even has a way to use it offline without internet connection on your PC.
The Gmail.com account is also a Google account
it is essential for those who use Android phones, to surf the internet and to take advantage of the many services that Google offers for free (including Blogger, Google Maps, Calendar, Photos, Sites, Reader and so on).
To create an email address of the type pomhey@gmail.com, you need to create a Google account by providing another email address and mobile number, which are essential to recover the account in case of problems.
You can use Gmail with addresses that are not @ gmail.com, you can import messages received in another mailbox, you can use tools for automatic forwarding of messages to another service, and you can use infinite aliases to avoid spam.
An entire section of this blog is dedicated to Gmail because two articles are not enough to exhaust the many features and options that make this tool powerful, both used by computers and by mobile phones and smartphones.
To start you can read the
guide to Gmail
.
2) Outlook.com
Outlook.com
is the e-mail service of
Microsoft
, and it's a great choice, free and ad-free, which competes very closely with Gmail, from which it takes a lot of features and settings.
Outlook.com has improved a lot in recent years, it is perfect for integration with the Windows 10 Mail app and with the Microsoft Outlook program, it has a customizable interface, a very comfortable address book management, integration with Onedrive, 15 GB of space for attachments and integration with Office online services as well.
We must also consider that, like Gmail with the Google account, in the end we have all seen a Microsoft account that is used to access Windows 10 online services and also to use apps such as Skype and Office.
To create an Email address of the type pomhey@outlook.com, registration of an account with mobile number and alternative email address is required.
Even with Outlook online it is possible to manage the e-mails of other e-mail addresses (see guide for
sign up for Outlook.com
) and you can synchronize your email with up to 20 other online email accounts.
In another post, the guide to set up Hotmail on Outlook or other mail programs.
3) Yahoo Mail
Yahoo Mail
was, several years ago, the most used email service in the world.
Dark years followed for Yahoo and also for Yahoo Mail, which was pierced several times by hackers who stole user addresses and passwords a few years ago.
Since 2017, however, after Yahoo changed ownership, Yahoo Mail has been relaunched with new graphics and stronger account protection, which puts it back in the top 3 of email services and, again, a perfect choice to manage the email.
Yahoo Mail is usable
via web or via app for Android and iPhone
, has very powerful and professional features and functions, without spam, without risk of losing anything, forever guarantee, reliability, ability to download and send emails with an email client via IMAP or POP and even 1TB of space for attachments, number one in this.
Yahoo Mail can be preferred to Gmail also for its graphical interface, very nice to see.
Other details are written in
guida a Yahoo Mail
.
4) ProtonMail
For people who take their safety seriously,
Protonmail
is the mail service to choose, practically armored against any attempt to hack or spy on messages, free and in your language.
When you sign up for ProtonMail, you get an encryption key so that only the people you send your emails to will be able to read them.
ProtonMail's approach to encryption includes providing private and public keys and end-to-end encryption protocols for every email sent.
You can organize your messages with labels and folders, you can access the account via IMAP and SMTP from an email client and then offer free use of ProtonVPN, to protect internet traffic.
The only flaw is the attachment storage space, limited to 500MB and 150 emails received per day.
5) GMX Mail
GMX EMail
is a free, very good email service.
GMX is one of the simplest free email sites, but it still hides interesting features including folder management, the ability to save individual emails on your PC, POP and IMAP access, and 10 alias addresses included.
GMX also includes online tools for creating documents, spreadsheets and presentations, all in the cloud.
There's 2GB of free storage and a Google-like calendar.
6) Mail.com

Mail.com
is an international mail service in English that has the advantage of letting users create a new email address, choosing the domain from a long list of alternatives.
By pressing the Signup Now button, you can then create an email address of the type pomhey@mail.com or @ email.com or many others.
It also boasts infinite space and good label handling.
8) Email.com
EMail.com
offers a free 1 GB mailbox with an address such as bestresourcesnow@email.com.
It looks more like a kind of old model Virgilio Mail, with fewer features that requires a paid account to have features that the other services listed above give for free.
9) Free Mail
Libero mail
di città online is one of the most used mailboxes in the city because it was provided free with the internet subscription of the Libero Infostrada provider.
I would like to suggest, if you are still using Libero Mail, di
change and choose a more modern service
and more equipped to send and read emails also because, using accounts like Hotmail or Virgilio it is not even necessary to change address.
Libero Mail has a GB of space and a free account that shows advertising, so much so that there is also a pretentious paid account to remove it.
10) Other Email services
I also remember, from other articles, that:
- You can
create a certified e-mail address for free
for communications with the public administration.
- Yes they can
create anonymous and temporary email addresses
to register on the sites without risking spam or advertising.
- Protected and encrypted email addresses can be created
Finally, I remember the general articles on how to recognize Email with viruses, to follow the guide to protect accounts registered on the internet and the guide to recover Email accounts and passwords on Gmail, Hotmail and Yahoo Mail.
Each of the addresses that can be created with the sites on this list can be easily configured in programs such as
Outlook or other email clients
.
Create an Email Address: Best Free Email Services