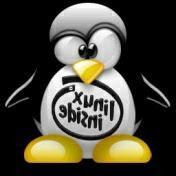 I cannot define myself as a Linux expert, nor does this blog manage to cover the subject in depth but, recently, there have been several requests on
how to read the various multimedia audio and video formats on Linux
, which can be downloaded from the internet.
One of the main uses of a PC, on the user side, is listening to music or watching a movie and this must be done without worries, on any operating system.
Anyone who goes to use Linux is probably a user who is not very satisfied with a Mac or classic Windows and, rightly, expects the best.
On Mac, all or almost all multimedia files are opened with ITunes, while with Windows you can use Windows Media Player which, equipped with the KLite codec, opens any audio or video format.
On Linux, however, there is no default media player
and, depending on the version and distribution used, there will be different applications that all seem to do the same thing and, among which, it becomes difficult to find the reason to choose one over the other.
Let's see in this article what they are
the best media players on Linux
capable of opening all multimedia files, audio and video, music and movies and taking into account the software developed for most distributions.
As for audio and listening to mp3 files and music on your computer
, the best are:
1)
Amarok
is, perhaps, the most popular iTunes-like music player on Linux.
Recently upgraded to version 2.1, it features a modern, web 2.0-style interface that integrates with many online music streaming and podcast services.
It supports playing music from iPod and almost all common common mp3 players.
Defects are the presence of some bugs that make it not always stable and the fact of being a bit heavy in the use of memory resources.
2)
XMMS
it is a rather meager and graphically ugly program but, for the sole purpose of listening to music, it is the fastest to use.
XMMS is, in fact, a Winamp for Linux and works the same way.
Among the flaws is that it does not support external players such as iPods and normal mp3 players.
3)
Rhythmbox
is an excellent program for managing music on your pc and organizing mp3 files.
Rhythmbox was also inspired by iTunes and obviously integrates well with iPods and other devices.
While Rhythmbox cannot be used with the iTunes Store, you can download music from Magnatune and Jamendo online services.
4)
Banshee
is another famous player to manage and listen to music on Linux pc.
Banshee offers all the features of Rhythmbox except the ability to download music from a "Store".
Banshee, however, includes receiving the stream from the last.fm website.
As for watching videos of any format, DVDs and movies downloaded from the internet or in streaming
, the choice could be limited to three media players to be kept on the Linux pc and to be used according to tastes or particular cases.
1)
Mplayer
it's not usually the default video player on Linux distributions, and it's not the easiest to install either.
But, after having configured it well, it is the best multimedia player, both for quality and for stability.
2)
VLC
, finally at version 1, it is quite famous because it is also widely used for Windows (also because it reads the previews of the partial files of Emule and Torrent).
This program is able to reproduce everything that exists and even what is unknown.
Clearly being a popular program for all platforms, Mac VWIndows and Linux, those who already used it will not notice any changes and will not have to change any habits.
VLC installs easily and supports MPEG-1, MPEG-2, MPEG-4, DivX, mp3, ogg, as well as DVD, VCD, and streaming.
3)
Xine
is the program to use if you are using a distribution that does not fully support the previous two players.
Xine, in addition to being an excellent software, very reliable, is also a versatile and complete media player. Xine reads CDs, DVDs and VCDs and decodes AVI, MOV, MP4, WMV and MP3 multimedia files.
Waiting for your comments, probably more experts, I would like to state that with the media players described in this article, even if there are others that may more or less like it, watching videos and listening to audio will be easy and easy. manageable.
Best media player on Linux; audio and video