Grant your instrument is there main operation to be done before starting to play in order to avoid producing sounds that are not pleasant for yourself and your audience. To tune an instrument, you can use a reference note given by another instrument, such as a piano or a tuning fork.
Over time, thanks to technology, the accordatori have evolved into electronic, pedal, clip versions to make it possible to tune an instrument also by means of smartphone. There are, in fact, good ones uses that allow you to tune basses, guitars, ukuleles, etc. with good results and in a few moments. Expecting a high level of precision is obviously unthinkable but, taking into account that most of the apps are free, the final result is to be considered more than satisfactory.
In this post we will talk about the best apps to tune string instruments ...Let's go!
1) BOSS TUNER: proprietary brand Roland Corporation, known by guitarists for the pedals, Boss has made available to users a free app to tune string instruments which turns out to be nothing more than the virtual reproduction of the Chromatic Tuner (pedal tuner). Boss Tuner is a very good app that also supports horizontal screen, available for both Android that for iPhone.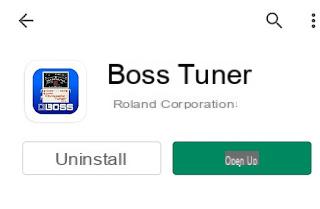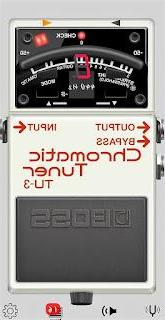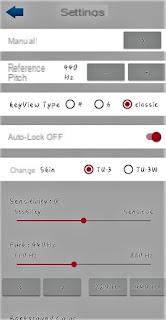 2) FENDER TUNE: the well-known manufacturer of guitars and other instruments puts on the market its own app to tune the guitar making it available to users 26 types of tunings.
To tune the guitar Fender offers 3 different ways:
auto.tune with which the guitarist is guided in the tuning until the right sound is obtained;
manual with which the user can choose the instrument suitable for tuning by touching the string on the virtual headstock;
cromatica where all notes are available.
The App exists both in version Android than in version iPhone and it's free.
3) GUITAR TUNA: existing for both Android for both iPhone, the app allows you to tune different types of string instruments. In addition to tuning standard other types of queuing are available to the user such as Drop for 7 or 12 string guitars, as well as a metronome. Guitar Tuna it also makes available 4 Music bases with relative tablature and a function that eliminates ambient noises that could interfere with the tuning. The app is free but there is also a version PRO which requires the payment of a monthly subscription.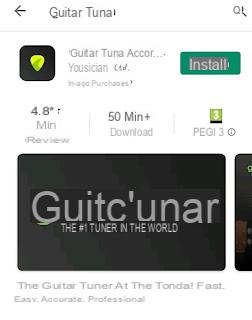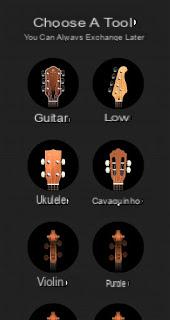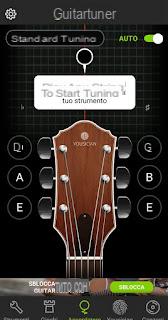 4) N-TRACK: available both on Play Store that of Apple Store, with N-Track it is possible to tune any instrument simply by approaching the smartphone and making the string vibrate. It is possible to customize the graphics and manually tune the instrument by selecting the tuning fork. In addition, the tuner can be calibrated to make special tunings. The app is free but there is also a version PRO for a fee.
5) PRO GUITAR TUNER: available for both Android for both iPhone, the app is the smartphone version of guitarpo.com. It is a chromatic tuner which can be used for any string instrument and has good note accuracy.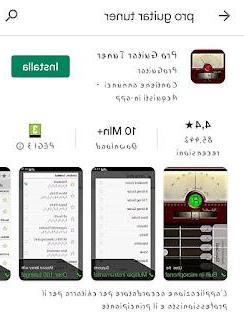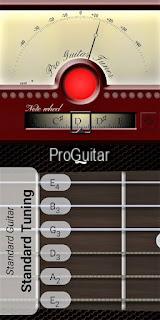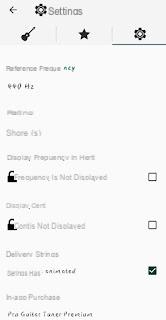 6) COACH TUNER: it's a chromatic tuner, useful for all stringed instruments. Good graphics and good accuracy in tuning the instrument.
Coach Tuner exists both in version free which, unfortunately, has a very invasive advertisement, or a version that includes the payment of a weekly or monthly subscription and which allows you to use up to 80 types of tunings. It should be noted that the subscription is quite expensive. It is only available on the Apple Store for iPhone.
7) TUNER AND METRONOME: this is an app free available both on Play Store that of Apple Store, which provides the user with a chromatic tuner and therefore suitable for different types of string instruments. It is also possible to load sheet music for practice. The app also comes with metronome, available in mode Flash Light if the volume is not sufficient.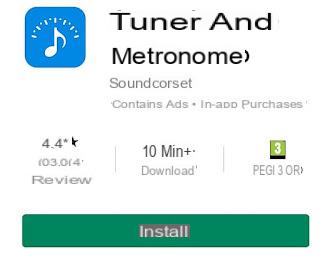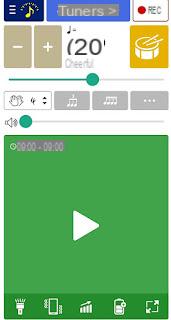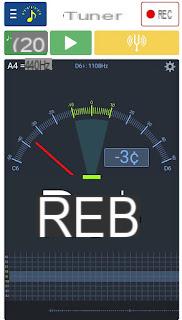 Best App to tune string instruments