When we update a firmware of a jailbroken iPhone we inevitably lose all the applications installed through Cydia. With this guide we see how to update and customize the firmware and keep all our data and various applications.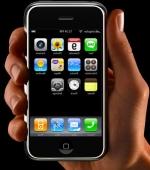 In this guide, we will take the step from the firmware 2.0.2 jailbroken al firmware 2.1 jailbroken, however it can be applied for any update (only and only from an iPhone already customized).
First of all a clarification: never click on Update your iTunes have a jailbroken iPhone, this is because they will be automatically lost 500 Mb of space which can never be recovered except with a full reset.
For example if you update from firmware 2.0 to 2.0.1 you will lose about 500 Mb, if you then also update from firmware 2.0.1 to firmware 2.0.2 you will lose another 500 Mb and so on (we repeat, this only occurs if you click on Update from iTunes and not if updating firmware via restore).
The loss of space is due to the fact that Cydia automatically moves some files to free up space: the moved files become inaccessible but remain on the hard disk, unnecessarily occupying space. The more applications you install with Cydia, the more space you lose.
So here's how to proceed in order to restore the firmware (and therefore indirectly update it) starting from a jailbroken iPhone and keep all your settings and Cydia applications:
If you want to upgrade to firmware 2.1 make sure you have iTunes 8
Install AptBackup via Cydia and run the application backup.
Synchronize the iPhone with iTunes and make a full backup. The process may take a long time, so wait and never stop it.
Restore the firmware 2.1 via iTunes and use our guides to jailbreak / unlock your device.
Once the operation is finished, do not restore the Backup from iTunes again or create a new device, but limit yourself to disconnect the iPhone from the computer.
Now open Cydia ed installed AptBackup, OpenSSH, Five Icon Dock (only if it was installed before the restore) and BossPrefs.
Now reconnect the iPhone to the computer and restore the backup via iTunes
iTunes it will restore settings, contacts, notes, pictures, and all your AppStore applications.
Now open AptBackup e restore applications Cydia by clicking on Restore. If the Aptbackup icon does not appear then you can restore it via BossPrefs. The same goes for the other applications that will be installed.
Now you will have an iPhone with all the programs and all the settings you had before carrying out the update and related jailbreak / unlock.
We must remember that sometimes restoring a backup through iTunes can cause crash problems on some applications (Mail in primis), but with firmware 2.1 the problem rarely occurs.
[Source]