Is there a way to find and delete unused apps on iPhone per make free space? iOS integrates a quick and easy way to do this. Let's find out how in this guide.
Over time, we often forget that we have installed a hidden app now who knows in which folder on the iPhone home. Fortunately, there is a way to find these apps and free up space on our device.
Read also: What is the "Other" item that takes up space on the iPhone
Find and delete old or long unused apps
find out how long you haven't used an app:
Go to Settings> General> iPhone Free Space.
Wait a few seconds and the list of all installed apps will appear at the bottom, with the date of last use and space occupied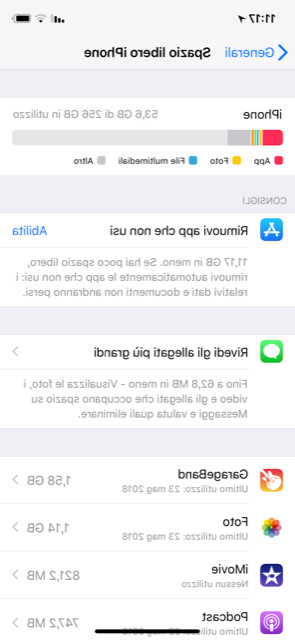 The list is shown based on the space occupied from every single app, from the largest to the smallest. In addition to the name of the app, you will also find the date of last use or the word "No use" if that app has been installed but never used until now.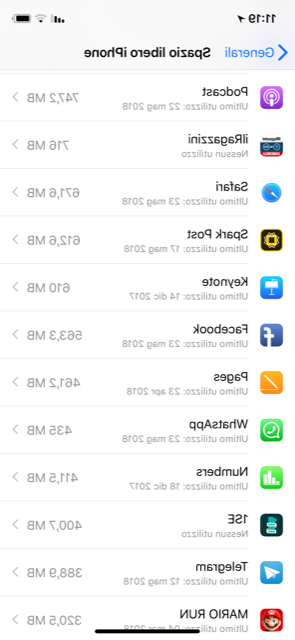 Thanks to this list you can get an idea of ​​which apps to delete, both based on the space occupied, and above all based on their use. If you have never used a particular app installed months ago, perhaps you should delete it ...
Delete unused apps on iPhone
From the same menu in General> Free iPhone space we can delete individual apps:
Click on the app you want to delete
Select "Delete app"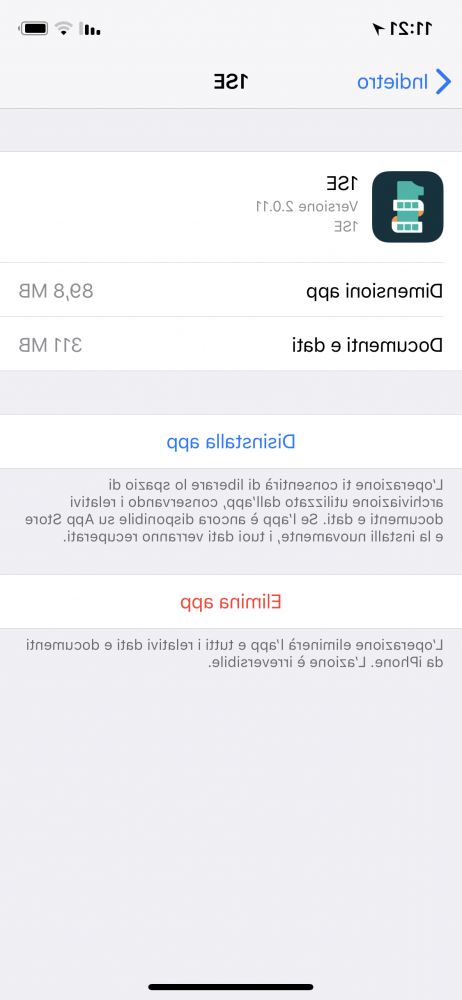 Tip: Delete apps that have not been used for at least six months or that have never been used. If you need a lot of space, consider deleting larger, if not essential, apps.
By deleting the app, you will delete all related data and documents on the iPhone.
Alternatively, you can choose the option "Uninstall app". With this choice, you will free up the storage space used by the app, while keeping all the related data and documents on the iPhone. This way, if the app is still available on the App Store, you can install it again and all data will be recovered.
Automatic deletion of unused apps
As mentioned at the beginning, iOS allows you to free up space automatically deleting unused apps:
Go to Settings> General> iPhone Free Space.
Click on "Enable" under Remove apps you don't use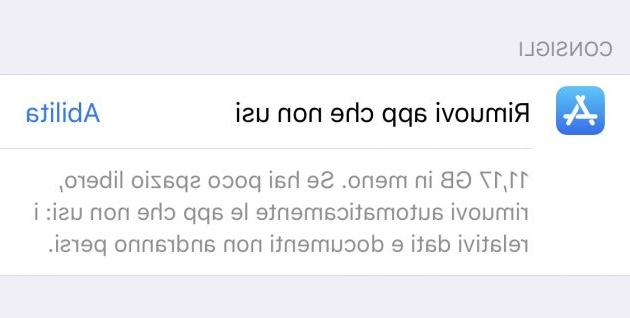 Enabling this feature will remove all apps you haven't used for a long time. This option will go to "uninstall" the app, without deleting data and documents which can then be recovered by reinstalling the application. Remove unused apps also indicates how much space the option will free up on your iPhone.