iOS 15.2 adds a feature that allows you to reset a locked iPhone or iPad, all without going through a PC or Mac. Here's how.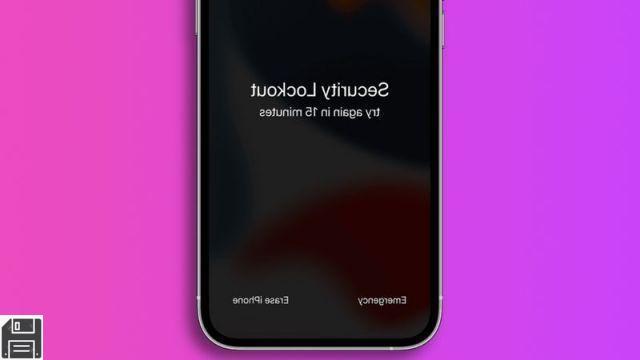 The "Erase Device" option is useful when a device is locked due to multiple failed attempts to enter password. By pressing "Erase Device", users are prompted to confirm their identity with their Apple ID password, resulting in the device being wiped and reset.
Before this new feature introduced with iOS 15.2, the only way to restore a locked iPhone or iPad was to activate DFU mode on the device and connect it via Finder on Mac or iTunes on Windows to proceed with the restore.
Here are all the steps to follow for restore a locked iPhone or iPad:
When your iPhone or iPad is locked due to too many failed attempts to enter passwords and asks you to try again later, click on "Erase iPhone" or "Erase iPad" in the lower corner of the screen
Tap Cancel and confirm once more to proceed
Enter your Apple ID password associated with that device
Tap Erase again to permanently delete all data and settings
Wait for the device to restart, then follow the setup instructions
But remember that, with the new method in iOS 15.2, the device must already have an active Wi-Fi or cellular connection before being blocked. Otherwise, users cannot connect to a network and will be forced to connect the iPhone or iPad to a PC or Mac in DFU.
Upon reboot, you will be able to restore the backup and choose a new passcode (and try not to forget it again!).