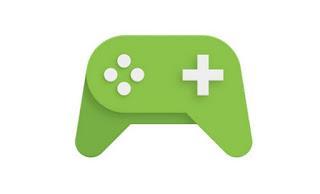 In this article we see a nice summary of the
best free games for android
, to download from the Google Play Store and to install on any smartphone or tablet, for hours and hours of play, relaxation, pastime, adrenaline, challenges with other players, adventures, action, puzzles and much more. These are games compatible with almost all Android phones (Huawei, Honor, Samsung, Motorola, OnePlus, etc.), which you can
download from Google Play
and install on your mobile without spending a penny. In particular, on Google Play for Android you can find many of those highly addictive games, brain teaser games, puzzles and even some engaging multiplayer to play with your mobile phone connected to the internet.
In this magnificent list from bestresourcesnow.com, we see
the 100 best free touchscreen android mobile games
which otherwise would also be difficult to find within the Android market, which is not exactly easy to consult. All the games in the list can be downloaded and installed immediately on your Android mobile phone, from the Google Play Apps site, after checking compatibility and registration.
.
1)
Paradise Island
: This fun free game on Android's Google Play is just right for summer for people who love the sea, the sun and the beaches. You can build your own holiday island and try to attract tourists to make money. It is a game
management
where you can create the Casino, the Hotel, the entertainment center, the restaurant and the disco to entertain tourists.
2)
Angry Birds 2
,
Angry Birds Friends
and the latest episodes of the series:
Android
.
This game needs no introduction, you throw the birds with the slingshot to destroy the buildings occupied by the pigs and kill them. Angry Birds can be downloaded for free for Android and, after finishing it, you can play Angry Birds Rio, an extension of the original game with other additional levels and also Angry Birds FRiends, always free. All inclusive there are so many levels to play that it will take at least a month to finish them all.
3)
Sonic the Hedgehog
is the original game from Sega, one of the most celebrated and fastest platformers of all time.
4)
Call Of Duty per Android
, the best first person shooter game, where war seems real and to be faced with team strategy.
5)
Bubble Blast 2
is another of the most downloaded games in the world by owners of Android smartphones. It is a puzzle game where you have to burst bubbles and trigger a chain reaction to eliminate all those on the screen.
6)
AlphaBetty Saga where to find words
, the old Nokia game now also available for Android in the revamped version.
7)
Fruit Ninja
is an award-winning game where you can cut fruit.
8)
Live Holdem Poker Pro
and the
Texas Holdem Poker
online to play against other real people connected with the mobile phone. The game is free until all the chips obtained for free are used up.
9)
Jewels Legends
is the modern remake of a video game classic, the
puzzle
where you have to line up the jewels to make them disappear. The graphics are very good and clean and the game is very fast.
10 )
Mouse Trap
is another very addictive puzzle game where you have to guide a mouse to the exit inside a maze, moving the blocks with your finger. There are 1200 levels that require an absurd amount of patience, skill and logic.
11 )
Little alchemy
is the little chemist's game, with four fundamental elements Fire, Water, Earth and Air to combine to obtain new elements. A nice fun pastime with no predefined goals.
If you like it, there's Little Alchemy 2 too.
12 )
Tank Hero
is a 3D action game only for the most powerful touchscreen phones with Android.
Yes of a war to be fought with cannon shots with tanks.
13 )
Cooking Mama the cooking game
14 )
Robo Defense Free
is a fantastic defense game (tower defense style) available in a free version limited to a single map.
15 )
Air Control
is the game where you have to manage the
air traffic
like a flight attendant, trying to land planes without crashing them, tracing the path with his finger.
16 )
Drag Racing
is a car racing game where you compete to release the clutch better and go faster on the straight. It's all about changing gears at the right time.
17 )
Glow Hockey
is that fun game in theaters, where i
two players
they have to score each other by using a knob and throwing the puck by hitting it. It is played on the mobile screen by moving your fingers.
18 )
Labyrint
is a beautiful game where you have to orient the screen of the mobile so as to slide the ball from one side of the maze to the other, avoiding it falling into the holes.
19 )
Pinball Deluxe
is the best
Pinball
for Android, free; alternatively there is Pinball, another cute pinball machine.
20 )
Zombie Tsunami
is a very successful game where you have to infect humans by playing as zombies. The game has continuous horizontal scrolling and very fun and beautiful children's graphics.
21 )
Four in a Row
it would be the classic
Force 4
.
22 )
Open Sudoku
it's a great puzzle
Sudoku per Android
.
23 )
Fruit slice
is a game where you have to cut the fruits that fall with your finger.
24 )
Chess free
are chess, for fans.
25 )
NinJa Race
e
Daddy jump
are other fun games where you have to jump on the platforms.
26 )
Lonely
il
solitary
with cards you play for free on your Android mobile.
27 )
2 Player Reactor
is a beautiful game for
two players
with riddles and quizzes of intelligence and reflexes.
28 )
Bridge Construction Simulator
very well done, realistic bridge building game.
29 )
TRANSFORMERS: fighters
, role-playing game with lots of action and, above all, with Transformers characters.
30 )
SHADOWGUN: DeadZone
: Beautiful 3D multiplayer and online FPS game.
31 )
Super stickman Golf 2
is the best game of Golf, where you have to throw the ball into the hole.
Bello is also Super Stickman Golf 1 for older mobile phones.
32 )
Gravity Project
: beautiful 3D arcade game where you have to run, jump and avoid traps by engaging your reflexes, without falling.
33 )
Nyan cat
is the game of the space kitten whose famous jingle can be heard.
34 )
PUBG
, the number two of the Battle Royale shooter games, to be played on Android smartphones for free.
35 )
Radiant Defense
, a bright and cheerful Tower Defense game that, once you start playing, keeps you glued to your Android phone or tablet
36 )
Dead Trigger
instead it is a shooter against zombies, free in 3D with great graphics and excellent gameplay.
37 )
The Sims Mobile
is the original game of the famous Sims in which to create avatars and houses to let them live and grow freely.
38 )
JetPack JoyRide
is a fun free game for Android where a little man runs and jumps avoiding obstacles, never stopping. The goal is to go as far as possible.
39 )
Bad Piggies, the green pig game from Angry Birds, free for Android
and really fun and engaging, all of ingenuity and intelligence.
40 )
Major Mayhem
is an extremely fun free game in which you have to shoot at targets by pointing them with your finger without making a mistake.
41 )
Hill Climb Racing
is a physics-based skill game where you have to make a jeep car walk, with 2D horizontal scrolling, without having it overturned or covered up.
42 )
Animal Crossing
, the Nintendo DS Camping Simulator.
43 )
ZOOKEEPER BATTLE
is a puzzle game where you have to match animals that are alike.
44 )
Subway Surfers
is the typical running game where you have to avoid obstacles.
45 )
Vineyard Valley
, nice furniture game, where you have to make the right combinations.
46 )
The Simpsons
is the game of the famous television series with all the characters of the cartoon and with Homer who has to rebuild the city of Springfield.
47 )
SmashIt best arcade game of 2014
48 )
Soccer stars
where to score with billiard shots in multiplayer games.
49 )
Tacticool
, 5 vs 5 team shooter game, with top view, very competitive.
50 )
BadLand
is a wonderful game where you move a pet along a path full of obstacles, making it jump and fly. The graphics are among the most accurate while the gameplay made this the game of the year in 2015.
51 )
Snake
, the old Nokia game now also available for Android in the revamped version.
52 )
PacMan 265 with infinite mazes
.
53 )
Agario, the game of the year 2015
, the old Nokia game now also available for Android in the revamped version.
54 )
Slitherio
, the successor of Agario, from 2016.
55 )
Pokemon GO, the augmented reality game
.
56 )
Clash Royale, strategy and card game
57 )
Hearthstone
, great RPG game of collectible cards, heroes and multiplayer battles.
58 )
Golf Battle
, a very fun Golf challenge, in multiplayer and with simulated matches against players from all over the world, where you will have to get the ball into the hole with a single shot.
59 )
Red Ball 4
, where we will have to move a red ball through an obstacle course through various levels.
60 )
Fastlane: High Speed
, spectacular driving game where you will have to win heavy gunshot races.
61 )
Power painter
, puzzle game where we will have to color the path using various colored cannons.
62 )
Jump Ball Blast
, where the goal is to shoot higher than all with more and more powerful cannons (unlockable).
63 )
Buddy toss
, a very simple game where we will have to throw a person into the air to higher and higher heights, with increasingly strong and skilled throwers.
64 )
Block Puzzle
, game very similar to Tetris in dynamics.
65 )
New Star Manager
, to become manager of a football team and bring it to success.
66 )
DRAGON BALL Z DOKKAN BATTLE
, Dragon Ball Z game with all the characters released in manga and anime.
67 )
Lords Mobile: Kingdom War
: a nice strategy and war game where you can defeat the enemy army.
68 )
Home Landscapes
: a fun puzzle and intrigue game at home.
69 )
Gardenscapes
: very similar to the previous one, only this time the setting is in the backyard.
70 )
Toon blast
: puzzle game for the enjoyment of the little ones.
71 )
Farm Heroes Saga
: game similar to Candy Crush Saga but with fruit and vegetables as protagonists.
72 )
Harry Potter: Hogwarts Mystery
: for all Harry Potter fans, a really well done game with all the references to the famous movie saga and books.
73 )
Fallout Shelter
: a nice strategy game where we will have to manage an anti-atomic bunker by feeding and satisfying all the needs of the occupants and defending ourselves from mutated creatures.
74 )
Was robots
: war between huge robots in this strategic shooter.
75 )
Online Soccer Manager
: Become the manager of your favorite football team and lead them to the victory of leagues and cups.
76 )
Helix Jump
: puzzle game where we will have to make the ball bounce correctly in all planes.
77 )
8 Ball Pool
: a very fun game to play for all billiards lovers
.
78 )
Battlelands royale
: a pitched battle to be played both offline and online with friends.
79 )
CATS: Crash Arena Turbo Stars
: an arena where we will have to fight the mini robots we built.
80 )
score! Hero
: Follow a player's career by scoring decisive goals with the touch of your finger.
81 )
Sniper 3D Assassin
: game where you play the role of a professional sniper, who has to take out all his targets in one shot.
82 )
Bubble Shooter
: famous game in which we will have to hit the balls of the same color to remove them before they come down.
83 )
Street Racing 3D
: Racing game with great graphics.
84 )
Farming Simulator
: an agriculture simulator, where we will have to take care of the fields and gardens.
85 )
Skillz
: beautiful logic games to test our mind.
86 )
SimCity BuildIt
: build your perfect city by managing every aspect of it.
87 )
Archery Elite
: Become an archery expert with this very realistic game.
88 )
Bid Wars: Pawn Empire
: Build your empire with pawn shop money, ruining the business of your rivals.
89 )
Tigerball
: logic game where we will have to bounce the ball correctly to get it into its container.
90 )
Broom
: famous card game faithfully replicated, with increasingly better opponents.
91 )
Battleship
: Famous naval battle game, with the same rules to play both offline and online.
92 )
Traffic Racer
: Run through traffic faster and faster avoiding accidents.
93 )
Happy Glass
: puzzle game where we will have to draw lines and bridges to let the water pass and fill the glass, without letting it pour.
94 )
Temple Run 2
: adventure and racing game where you can collect all the artifacts and mysteries of the island.
95 )
Rise Up
: protect the balloon during the ascent, avoiding to burst it.
96 )
Tennis clash
, the best multiplayer tennis game.
97 )
Pou
: game similar to Tamagotchi where we will have to feed and take care of a small animal.
98 )
Slither.io
: game in which we will have to make the longest worm of all, eating everything we find on the map.
99 )
Hole.io
: competitive game where we will have to win by creating bigger and bigger holes and making people, buildings and entire cities fall into them.
100 )
Hello Stars
: puzzle game where we will have to throw a ball in front of the person in the least number of moves possible.
101 )
Fortnits are Android
, the most played Battle Royale shooter game of the year.
102 )
The Walking Dead: Our World
, augmented reality game in which to shoot Zombies.
103 )
Pokemon Quest
, free game where to collect Pokemon.
104 )
The Harry Potter game
, graphic adventure of wizards from the famous series of books and films.
105 )
Fifa Mobile
, the other great soccer game on consoles, to be played in 3D on mobile phones and tablets.
106 )
Football strike
, game of free kicks and shots on goal.
107 )
PES discipline
, the most popular soccer game for consoles, even on Android.
108 )
Mario Kart
, a fun game from Nintendo in the mobile version.
109 )
Doctor Mario World
, the nintendo puzzle game, in a mobile version.
110 )
Saint Seiya Awakening: Knights of the Zodiac
, beautiful strategic RPG with the story of the knights of the zodiac.
111 )
Brawl Stars
, fun multiplayer game, with 3v3 battles seen from above in mini maps.
112 )
Rumble Stars Football
one-on-one soccer game, multiplayer. Simple to play, it is one of the best of 2019.
113 )
The Mighty Quest for Epic Loot
, beautiful role-playing game of 2019, with battles, heroes and a world to conquer.
114 )
Archero
, fast-paced top view, all action shooter, one of the best for Android
115 )
Auto Chess
a multiplayer strategy game, awarded by Google in 2019, where you create the army to fight against each other in a clash between 8 players at the same time.
116 )
Hidden Hotel: Miami Mystery
, a game where you have to find clues to solve the mystery, also one of the best of 2019.
117 )
Paper 2
, fun game, with many players together where the one who makes the longest worm wins.
On other pages we can find many other games to try on our faithful smartphone:
Intelligence test games to improve memory and mental skills
games inspired by movies, series and comics
Best music games
Crossword, crossword and Sudoku games
10 games similar to Clash of Clans of strategy, villages and battles
best games of skill, with puzzles and brain teasers
Best and free car racing games
Best Arcade and Action Games
Free apps for playing cards
Ruzzle-like lyric and beetle games
Games Runner Games of endless obstacle course
Best free simulation games
More fun games
Best sports games
Best RPG RPGs
Zombie games
Free strategy games
More beautiful games with console graphics
Offline games to play without internet on mobile
Best city building games
Super Mario Bros style platform games
Math and numbers games
Best Quiz games with trivial questions and challenges
Best multiplayer games
Best FPS Shooter Games
Games where you can find clues and hidden objects to solve mysteries
Free online PvP games for all phones
The 25 most played and most beautiful Android games
Best HD games for Android tablets to play for free on big screen
Best cooking and restaurant management games
Sniper games with sniper rifles and snipers
Free games without "in-app purchases"
Spy games
Sniper games with sniper rifles and snipers
Play Poker on Smartphone
Medical and hospital simulation games
Best football games for mobile
More beautiful barrel games
Card games similar to Clash Royale
Games Chat History
Best games similar to Fortnite and PUBG for PC, Android and iPhone
100 Best Free Android Games to Download on Smartphone