What is OnlyFans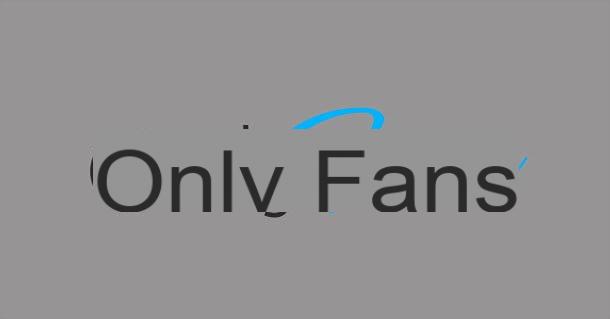 Let's start from the basics: OnlyFans is a social network to which anyone can join, not only famous people but also ordinary people, and which allows you to share exclusive content, even very very personal about yourself, for example forbidden to minors under 18 years old, on their daily life and beyond.
The idea is to reach the highest possible number of fans, who can interact with the person in question by exchanging messages, photos and videos of any kind. Unlike most social networks, in short, on OnlyFans there is no content censorship, except, of course, for illegal ones.
OnlyFans providesfree access but it can only be fully used for a fee, in the sense that - as I will explain later - everyone can create a profile without paying anything but, to take advantage of almost all the contents, it is necessary to pay a sum of money requested by the user who intends to follow.
This example will undoubtedly clarify your ideas: you decide to subscribe to OnlyFans and, after a search through the appropriate bar, you can find the user you are interested in. Well, the latter could have allowed him to be followed without being paid, just as he could have made the opposite choice, that is, to charge a subscription to those who want to peek into his profile. And that's not all.
Yes, because it is possible, even if you had paid for the subscription, that the user in question uploads free photos or videos but also shares unlockable content only by paying a one-off sum. The same goes for the exchange of photos and videos via chat: the person you want to follow could prepare content just for you and for this reason ask you to pay a certain amount of money. In short, keep this in mind before signing up: basically, signing up to OnlyFans is free, but, to access all the contents, you have to put your wallet in your hand!
You can also publish your content yourself and start earning by asking your future followers for subscriptions or payments of various kinds. The intermediary is OnlyFans, which takes a share on the subscriptions, and it is illegal and unsafe to ask for money privately by bypassing the platform.
By browsing the home page, however, you can already understand how the social network works: at the top you will find the main menu icons: the icon Home, which allows you to return to the main page from any page you are; the icon of notifications, which shows your interactions with users, the content you liked, the subscriptions you have activated, the tips you have sent and the promotions you have subscribed to; finally, the icons New post, which allows you to create content, Private chats, which shows chats with users, and Profile, with which you can change the information relating to your account.
The main menu can be reached from any page of the site: you can always find it at the top and it allows you to move easily within OnlyFans. The use is really simple, as well as that of the whole social network.
How OnlyFans works
Having presented the platform, I would say that the time has come to find out how it works and how to use it in more detail. That's all.
How to register on OnlyFans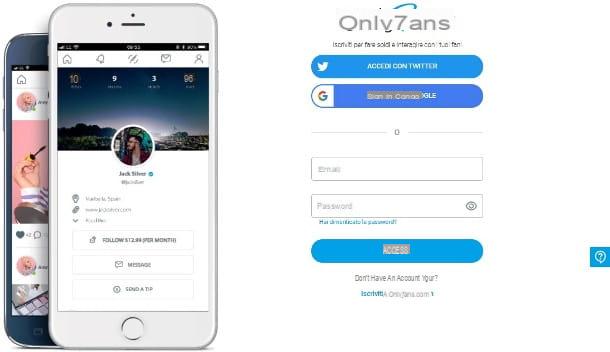 First, you need to know how to create a profile on OnlyFans, which will allow you to take the first steps and be able to move freely within the social network: I remind you, in fact, that you cannot see the contents of OnlyFans, not even the free ones, if you do not have an account.
there two types of profiles: one is that ofsimple user, that is, the profile of those who intend only to watch the contents without sharing photos, videos or anything else that concerns their private life; the other type of profile is that of content creator, who subscribes to OnlyFans with the clear intention of creating a circle of supporters by sharing photos, videos and much more with them, to earn in the most disparate ways with paid content.
Create a user profile on OnlyFans it is extremely easy, regardless of the device you are using: the layout of the site, in fact, is almost the same both on PC and on smartphones and tablets.
First, go to the home page of the service. You will immediately see that you can log in or through Twitterby clicking on the button above LOG IN WITH TWITTER, or through Googleby clicking on button you see below LOG IN WITH GOOGLE. You can also sign up with the classic combination of email address and password.
To do so, click on the link Sign up at Onlyfans.com you find below: you will be prompted to enter your own address email, yours Password and username with whom you want to be identified on the site. Fill in the fields, click on the button REGISTER that you find below, put the check mark to show that you are not a robot, click on the same button again to have theconfirmation email, which you will have to open and in which you will have to click on the link to make your registration effective. The game is done!
If you want earn with OnlyFans by posting photos and videos, you need to take additional steps. First, click on thecircle icon with a little man inside that you see at the top right of the PC, or at the bottom if you are using a smartphone. A menu with a list of options will open; click on the item Add account (to earn) to start the procedure.
At this point, if you have not already done so, the system asks you to enter acover image it's a biography, even of a few words. Following this step, you will need to enter the following data in different screens from time to time: the country of origin, personal informations and yours identity card. Once you have communicated this data, send it for approval by clicking on the button below SEND FOR APPROVAL and complete the whole procedure by following the instructions of OnlyFans and entering the data on your current account.
I remind you that, to start earning, you cannot be a minor: just when choosing the country of origin, Onlyfans invites you to put a check mark next to the message Select here to confirm that you are at least 18 years old and have reached the age of majority in your place of residence. As you can see, in all cases the registration is very fast.
How to post photos and videos on OnlyFans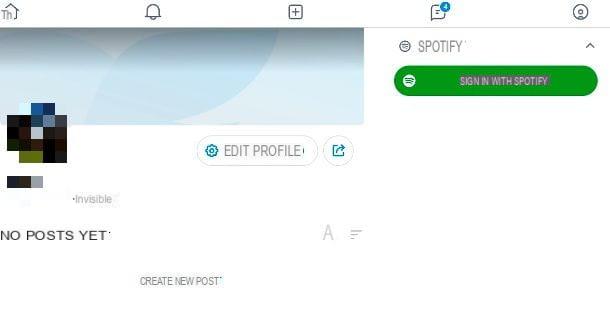 I will explain to you now how to post photos and videos on OnlyFans, in case you want to share some of your content with your followers or with the users you follow.
I remind you that you can share contents either by publishing them on your page or by sending them in private chats; in both cases, it is a very simple procedure that will take you very little time. As I explained to you, there is no limit to the content of the material you want to publish, except for what is prohibited by law.
Let's start with the contents to share on your own page. Click onyour profile icon, the one with thelittle man inside a circle that you find at the top right if you use a PC or at the bottom if you use a smartphone; click again onprofile picture to access your page. Here, precisely at the beginning of the section hosting the contents, you will find the entry CREATE NEW POST: click on it and you can decide what kind of post to create.
More in detail, a new page will open where, at the top, you will find a section in which to insert text, perhaps a message to present the multimedia contents you will publish; Below this section, there are two icons: the first for insert photos and videos, the second for insert a survey. Select the one related to multimedia files to choose the photo or video you want to upload and show everyone. Once uploaded, click the button MAIL that you find at the top right and the post will be online in no time.
With regard to the sharing content via private chats, nothing difficult even in this case: open the chat in question and click onphoto shaped icon that you find below the section Type a messaggio; at this point, you just have to upload the media file selecting it from the window that opens, and then sending it to the user.
I remind you that, in case you want to delete a photo you have posted, all you have to do is click on theicon with three horizontal dots top right of the image; the items to choose from are Copy link to post (to get a link to share), Add to your profile page (to highlight the post), Edit post ed Delete post. Click on the latter option to clear the image from the page.
How to search for a user on OnlyFans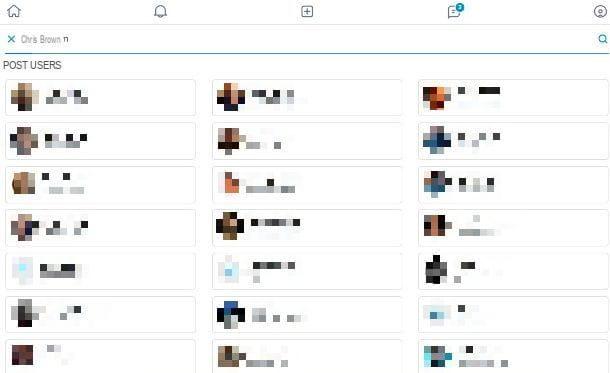 How? Do not know how to search for a user on OnlyFans? Believe me, it is really simple and it is a procedure almost identical to that of all other social networks, regardless of whether you are using a PC or a smartphone.
From almost any page on the site, such as the home page, just click on magnifying glass that you find at the top right; at that point, you need to enter the name of the user you are looking for, for example "Chris Brown", "Lady Gaga", "ridingworks" or that of any other person, and see if their profile appears in the results list. Be careful: not all users are on OnlyFans, and in any case, even if they had signed up, they could have done so with a nickname very different from their name and surname.
To search for a user on OnlyFans from a smartphone, the procedure is practically the same, except for the fact that the screen is reduced and the various menu items and icons are closer to each other; in this case, you will always find the magnifying glass top right. Tap, write the user's name in the search box and check that the person you are looking for appears in the list of results.
How to create a list of users on OnlyFans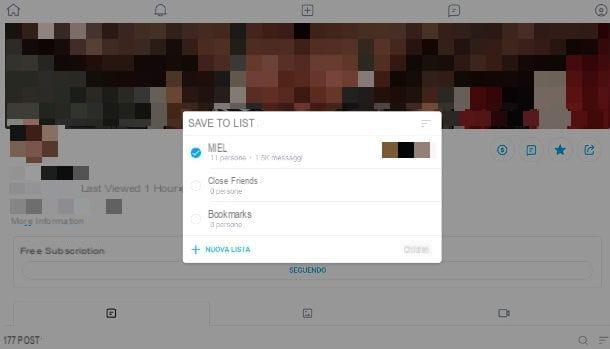 You may want to do it and not know how to create a list of users on OnlyFans. What am I referring to? Simple: the fact that on the social network you can create a list of the people you follow with the most interest, a sort of list of favorites, in short, to be consulted if necessary.
How you do it? When you are on the page of the user you want to add to favorites, simply click on thestar icon that you find under the cover image (you can find it in the same position also on a smartphone). At this point, a window will open that will allow you to choose the list in which to insert the user. Below, there is also the voice + NEW LIST: click on it if you want to create a list different from those that the social network offers you.
Where to find the favorite lists you have saved? Click oncircle icon with little man inside at the top right (if you are from a smartphone, tap on the same icon that you can find below); in the list of options that will appear, all you have to do is select the item List to access the profiles of users that interest you.
How to create bookmarks on OnlyFans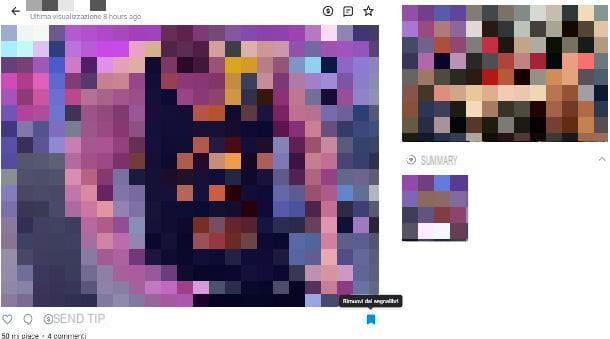 Now, I'll explain how to create bookmarks on OnlyFans, that is, how to add contents in a binder to have them all available when you want. Difficult? Not at all.
To add content, be it a photo or a video, to bookmarks, all you have to do is click or tap on thebookmark icon that you find below the content, precisely at the bottom right: you will see that the icon will turn blue. In case you want to remove the content from your bookmarks because you made a mistake by clicking on it, all you have to do is select it and make it go blank again.
Accessing your bookmarks is very simple. You have to click on thecircle icon with little man inside that you find at the top right of the PC; if you use your smartphone, on the other hand, tap on the same icon that you always find on the right but at the bottom. A menu with various items will open, among which you will be able to see the item itself Bookmarks: select it to see all the content you have added, divided between photo, video, audio, text messages and not only.
How to use OnlyFans for a fee
Do not know how to use OnlyFans for a fee and you would like to understand something more, in order to avoid spending money unnecessarily. First of all, I remind you that you can save money by adopting some precautions that I always tell you about in this guide. Secondly, know that i paid content they are numerous and you should know them well before getting your credit card. I'll show you immediately what the social network offers.
How to add a payment method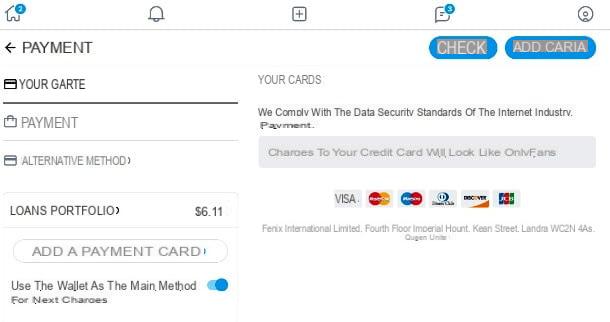 First of all, you need to know how to add a payment method, because, without doing this step, you cannot proceed with the activation of the various services offered. First of all, I inform you that the service only supports credit cards: neither PayPal nor prepaid cards can be used.
To add your card, click on theicon in the shape of a circle with the little man inside that you find at the top right (or at the bottom if you use a smartphone). Select the item The kills card and a page will open where, on the left, you will see a menu with three options: THE CARD KILLS, PAYMENTS e ALTERNATIVE METHOD. By selecting the first, you can see the cards associated with your account; selecting the second, you can see the payments made, and with the third you can choose a payment method other than credit card which varies from country to country.
To add a credit card, click the blue button ADD PAPER at the top right, enter all the data you are asked for and click sul pulsating SEND that you find below; confirm that you are not a robot with the check mark and press the same button again.
Adesso, click on the button TO VERIFY: the system will explain that you will be charged a very small amount, less than $ 1,90, on the current account in question. Digit that you must communicate to the platform in the section that is shown to you immediately after. Go to the c / c, check the amount that was charged to you, and that will be immediately returned to you, and enter it. From now on, you can use your checking account to add credits to your wallet and use them to subscribe, unlock posts, and so on.
How to make a subscription on OnlyFans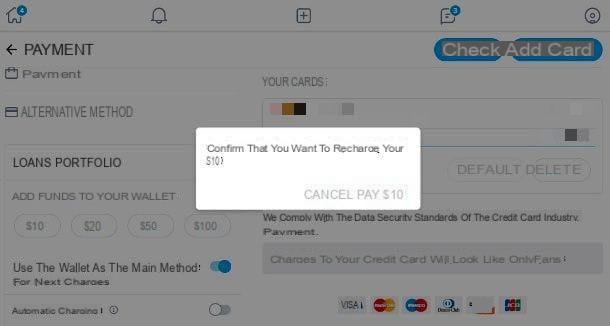 At this point, you may be wondering how to make a subscription on OnlyFans because you want to try to see if the social network, used in full of its functions, is really for you. Signing up for a subscription is a simple procedure that requires a few steps: I'll show it to you right away.
Under the heading ALTERNATIVE METHOD, you will find the section dedicated to the credits of your wallet; right there, you will see the entry ADD FUNDS TO YOUR PORTFOLIO and below a series of amounts: in more detail, 10, 20, 50 e dollars 100. Click on the amount you want to add, click the button again PAY and you will have filled your wallet.
In the same section, you can decide to use the wallet as the main payment method: just activate the option Use your wallet as your primary method for future charges. You can also make one automatic recharge by activating the relative option that you find below: when your wallet falls below a certain amount, the system, if you ever decide to leave the card associated with the account, will top up. You will be the one to give the instructions by entering the amounts in the sections below: for example, you can decide to top up dollars 10 if the minimum amount falls below the 5 dollars.
But let's get to the subscription. To subscribe, you only need a few clicks: go to the page of the user you want to follow and, under their bio, you will find the button SUBSCRIBE FOR followed by the required figure. I remind you that the offers can be monthly, quarterly, half-yearly e annual, and, of course, the longer the time period you choose the more savings you will have.
With ease, you can too unblock user posts e send tips. To unblock posts, all you have to do is click on the button UNLOCK POST FOR followed by the amount to be paid that you find under the content uploaded by the user. If, on the other hand, you want to send tips, click on theicon with dollar in the center that you always find under the content; sending tips can help you convince the user, who can also explicitly ask you for a certain amount, to do something.
Once you have entered your current account, you can also decide to delete the card and re-add it later for another top-up. To do this, go to the section again The kills card reachable from your profile menu, and select the button REMOVE found under the credit card you added. Once you have deleted your card, you can re-add it as many times as you want with the procedure I explained to you.
How to use OnlyFans for free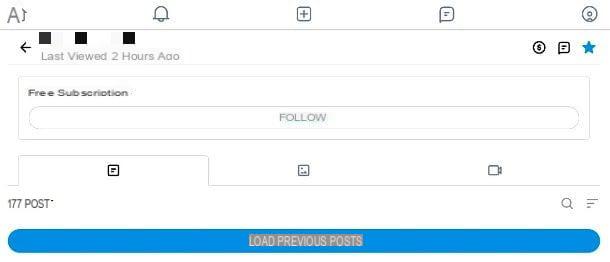 At the end of this overview, you must be wondering how to use OnlyFans for free. As I explained to you right away, the social network is open to access but almost all the contents are paid. There are, however, things to know to see if you can get what you are looking for without using your credit card.
First of all, it may happen that the character you like offers a totally free trial period: that's why I suggest you put him on a list to stay updated on his account. The period in question will allow you to understand if the character is for you and if it is worth paying to continue following him and watching his exclusive content.
The same user can also decide to apply subscription discounts, and often these are discounts that make the price really affordable: create a list again and keep up to date on his account (the character in question could also warn everyone on Instagram, Facebook or other social profiles he has opened) .
Also be aware that the same user may have a double profile, a free, where he publishes exclusive contents but maybe not as beautiful and interesting as those he publishes on the other one paid, where the photos are perhaps many more and the videos are much longer. Generally, it is the character you follow who tells you in some way (perhaps in chat or in his bio) that he has a premium profil.
Finally, I remind you that it is not uncommon to see OnlyFans contents circulate on Telegram groups or perhaps on Twitter: with a simple search associated with the name of the character you would like to follow, perhaps you can find something. Be aware, however, that disseminating copyrighted material, such as OnlyFans', is not permitted by law.
How to use OnlyFans on smartphones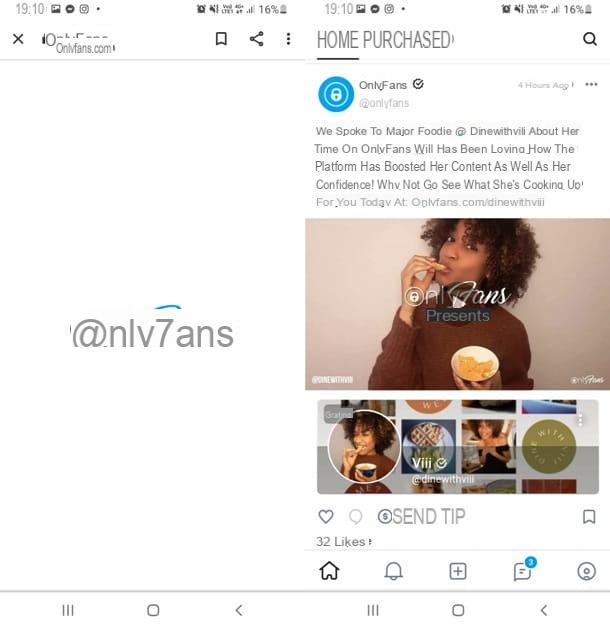 Now that you have discovered everything and you just have to try, you want to know how to use OnlyFans on smartphone (o tablet), i.e. if there is a phone or tablet app to download. At the time of writing, there is actually no mobile application. Simply, the layout of the site is the same as the one for computers, obviously adapted for smaller displays.
The apps you see on the store are not official and they almost always give only advice on how to use the social network or try to make money from it. Most of the time, moreover, they are not at all, or at least not recommended.
How OnlyFans works