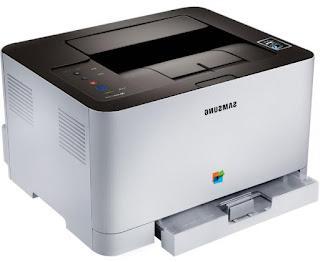 The printer is one of those objects that is never missing in the home and office.
For this reason it is important to understand how they work and how
alternatives available on the market
so you can choose the best printer for your needs and pockets.
Printers are not all the same, there are all kinds of printers so, before making a hasty or wrong purchase, we must stop for a moment and buy a device
longer lasting, richer in functions, cheaper over time and of higher quality
.
Let's see together in this guide how to choose your printer based on the type of technology (ink or laser), the advantages and disadvantages of the two technologies and why one model is preferable over the other.
At the end we will also show you what we believe to be the
best printers you can buy online right now
, so you can save something compared to buying in a shop or mall (where offers often dazzle and easily lead to error).
Articolo Index
Inkjet printers
Laser printers
Characteristics of a good printer
Buying Guide
Inkjet printers
Ink Jet printers
they work through small nozzles that spray ink on the paper at high speed: by scrolling on the sheet they generate the image by scrolling perpendicular to the sheet, until the area of ​​the sheet is full of details and outlines to be printed. The print cartridges contain the color pigment that will be sprayed on the sheet through a print head (which takes care of opening only the nozzles necessary to pour that precise point of color on the sheet at that precise moment).
Inkjet printers are very well-sold and popular because they are good for all types of prints, including photos. They can print black and white documents, color photos and print on different types of paper (see here
guide to print digital photos with your home printer
).
A defect of these printers is definitely the printing speed: they are notoriously slow, even if this speed changes a lot according to the type of printing required (fast enough for black and white documents, slow for photos and images that fill the entire sheet).
Although inkjet printers seem cheap to us at the time of purchase, the real expense is on the cartridges: if a new printer can cost even less than 50 euros, when you need to change the cartridges, you go to spend 30 euros or more to change a complete set; by multiplying this expense by 2 or 3 times a year, we realize that
the management costs are very high
. If we don't want to spend so much we can always buy compatible (non-original) cartridges even if the print quality suffers a lot.
On balance, inkjet printers are perfect for those who print few documents and for those who print a few photos every now and then:
they are therefore very suitable for home use
.
Laser printers
The other type of printer involves the use of a
laser-based printing process
: An internal cylindrical plate is charged with a negative electrostatic charge, then a laser head removes the charge in the parts of the image where the toner should not be placed. Once the negative has been created, the plate passes over the toner and imprints the image on the sheet (which in the meantime has been positively loaded, so as to attract the toner). At the end of the process the toner is fixed on the sheet with a fuser and pressure roller (this is why the sheet comes out slightly hot) while the cylindrical plate is emptied of the residual toner and its residual charge removed, so as to be able to immediately print the next sheet.
The difference with inkjet printers is the
higher speed
, since with a single turn of the cylindrical plate you can print an entire sheet and the whole process can be repeated in a few seconds. The toner used in these printers is dry in laser printers so it can last for months or years if not used for a long time. The maintenance cost is also very low in relation to the pages printed:
a single toner can last up to 5.000 sheets and more
, and compatible toners further reduce your expense.
Even if the initial cost is higher, over time you can be sure of a considerable overall saving. The only real flaw is in the overall dimensions: they tend to be larger and heavier than inkjet printers, so we won't be able to place them anywhere in the house (often it will be necessary to allocate a corner or a piece of furniture only to the laser printer).
The evolution of laser printers are the
LED printers
with a solid state matrix to speed up the printing process even more, without losing quality.
The laser printer is ideal if you make frequent printing of text documents in black and white but also for printing in color (even if the management costs of the toners grow dramatically in the latter case).
They are the ideal choice for small offices, businesses and for all professionals who print many sheets during the day.
ALSO READ:
What are the fastest printers
Characteristics of a good printer
Once you have decided which type of printer you are interested in buying, there are still so many features and differences to take into account. So let's see the main technical parameters written on each printer label:
Resolution / DPI: DPI stands for dots per inch and indicates how many dots of ink or toner are deposited within one square inch of printable area. The dot per inch nomenclature for printing is completely different from the pixel per inch nomenclature used with monitors: a computer monitor is much more detailed and always has a superior color rendering than printed ink. Printing technology has improved so much in recent years that the number of DPIs has become irrelevant. 150 DPI is already an acceptable level for draft prints while 300 DPI is perfect for magazine quality. Low-end inkjet printers typically have a print capacity of 300-600 DPI; if you then spend more, you can also reach over 1.000 DPI. Laser / LED printers range from 600 to over 2000 DPI.
Print speed: Almost always it is expressed in PPM (pages per minute), but you can also see other abbreviations such as CPM (characters per minute) or, if you are for photo printers, IPM (images per minute). Laser printers are significantly faster than inkjets. Very often manufacturers tend to inflate the print speed value.
Types of connection: Gone are the days when printers connected to computers via serial or parallel ports; the current standard for cable connections is theUSB. Some printers come with a cable or wifi network and this becomes very convenient if you want to put the printer away from the computer.
Remote printing: One of the latest features on the new printers is cloud printing support which becomes great for printing documents or photos from your mobile. There are specific printers to print via Airplay from iPad or iPhone while for Android, Blackberry and the same iOS you can always use the free service Google Cloud Print. HP provides its own cloud printing service called ePrint.
Internal Memory: Classic inkjet printers usually have very little internal memory while those with scanners have more memory. Laser printers typically have larger amounts of internal memory (ranging from 128 to 512 MB). Generally speaking, network and Wi-Fi enabled printers have enough memory to handle print jobs from multiple computers. Unless you intend to print large volumes of material in a short time, the printer memory is an irrelevant parameter.
Multifunction / All-In-One: Multifunctional printers are those with additional features that typically exist the scanner and fax. The scanner built into the printer allows you to use it almost like a copier. Personally, I always recommend that you buy the printer with built-in scanner because it is really useful.
PC-less or Stand-alone printers: this type of model is mainly used in companies and are independent printers that work even without a connected computer. They have a USB port which can be used to bring files to the device and print them. If you use to print photos, stand-alone photo printers are very convenient because you just need to insert the SD card of the machine.
Compatibility with operating systems: Those who use Windows have no problems of this type but those who use Mac computers and, above all, Linux should check if there are compatible drivers.
Duty Cycle: This value is often found on the technical specification sheet and indicates the number of pages that can be printed in a month without problems. This is an indication of robustness and wear resistance. Obviously, the older the printer, the more this Duty Cycle decreases.
Duplex (also automatic): some printers allow you to print on both sides of a sheet automatically, while others have to be configured manually, which is very inconvenient.
Multi-purpose tray: If you are printing on different types of papers, cards, envelopes, or any other type of format, the multi-purpose tray is important to respect the margins.
Cost of consumables and cartridges: Before buying the printer, check the prices of the cartridges and see which are the cheapest. I do not want to talk about brands or models here because they are numerous and because it is impossible to have a complete overview. I would just like to point out an interesting difference between the Epson printers and the HP DeskJet printers: the Epsons use 4 different cartridges which cost about 8 Euros each, the HP instead use two cartridges: one in black and white for 15 Euros and one color from 20. The difference is that with HP you can only buy the black and white one and the printer works normally while Epson forces the user to always buy all 4 cartridges. I also recommend checking if it is possible to use refillable cartridges (in the case of Inkjet) or if there are good cartridges, even if they are not original. For laser / LED printers make sure that only the toner drum can be replaced.
Buying Guide
After having seen together the best features of both types of printer, let's see together which models to buy online. We will present you the best inkjet models and the best laser models, divided in turn into monochrome models (which print in black and white) and color models.
Multifunction inkjet printers
Canon città PIXMA (80 €)
HP DeskJet 3762 (€ 70)
HP M102W LaserJet (€ 110)
Brother HL-1212W (150 €)
Brother HLL2350DW (139 €)
Color laser printers
Hp Color Laserjet Pro (290 €)
Brother MFCL3730CDN (208 €)
Brother DCPL3550CDW (300 €)
If we are looking for specific printers for photos, we refer you to reading our guide below.
READ ALSO ->
Photo printer to print color photos: which one to buy
Guide to buying a printer: laser or ink?