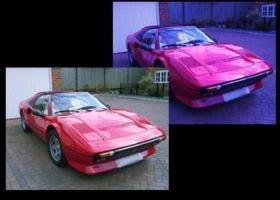 After the summer holidays or after any other tourist trip, surely everyone will have taken a ton of photographs with their digital camera also because the prices of memory cards are always lower and the quantity of images taken grow every year.
Keeping these photos on the computer as they come out of the machine, however, is definitely an understatement and does not give any added value to digital, which instead lends itself to numerous games and improvements.
In this article we see
how to improve bad or low resolution photos using online tools, web applications and tools that can be used via the internet
, without downloading any program and, above all, without wasting too much time.
One of the best things you can do with photos is to create a movie in which the photos slide one after the other, interspersed with beautiful transition effects and with suitable music in the background; another nice thing is to make a collage of the most significant photos by putting them all in one image; create borders, polaroid effects and frames with which to decorate them or add glitter and sparkling effects with cute and colorful graphic elements.
In addition to these and many other things, some photographs that have not turned out too well, can be retouched and edited with simple online photo editing operations or with more complex and elaborate processes given by tools such as Photoshop online or even with more immediate image editing tools. and automatic.
I am approaching this last topic to write this new article in which I list other online photo editing tools to improve photographs in an automatic and simple way.
1)
Let's Enhance
is the simplest tool of all and the most powerful for
improve the quality of a photo in a completely automatic and fast way
and without having to configure anything.
Just upload a photo on the site and get the result that will surely be better than the original because the colors and brightness will be corrected and at least from the tests I did I was satisfied.
2)
Photor
instead, it is a more complex online tool that allows you to create retouched and enhanced images. In this case it takes more hand because the procedure, even if simple, is not completely automatic but allows you to play with some levers. The tools are on the left side of the page and are quite basic: cutting parts of photos, rotation, size change and other things that can be done safely with the IrfanView program. In this online tool there are tons of options to edit photos and improve their quality quickly.
3)
The best online tool
of this list for retouching and enhancing photographs is, in my opinion,
AnyMaking
which allows, in addition to doing the usual operations on the images seen above, also to add special and funny effects to the photos. In fact, by clicking on Photo Effects there are the Wanted poster, the aging effect of the photo, the liquefaction effect and that of the puzzle.
4)
Polarr To improve the quality of photos
is a great app available for free online and as a Chrome app.
5)
Citrify
which allows you to remove pimples, wrinkles and skin imperfections from the face
6)
FlipMyPhotos
is a very well done and beautiful to look at application whose main function, however, is a nonsense that can be done in a thousand other ways, ie rotate the photo or make the mirror effect, vertically or horizontally.
Nicer sites are WaveMyPic and Fotline which have the mirror effect and that of water or shadow.
7)
Lunapic
instead it is another site with online photo editing tools but with
lots of nice effects
which places it among the best of its kind.
In addition to the usual operations on the photos, you can also: add the falling snow, the reflected water effect, the falling drop effect on the photo, you can write text, put animated transitions between two photos, create a cube with a photo for each face and draw edges.
With all these animations, in addition to photo editing and photo enhancement work you can also have fun.
8) Some other online tools allow you to
Optimize the colors, contrast and brightness of a photo
.
In addition to these sites I also remember the excellent site to apply filters and retouch photos and images to which I dedicated a full article and that there are sites to apply professional filters of all kinds to photos.
Enhance low resolution photos with automatic tools