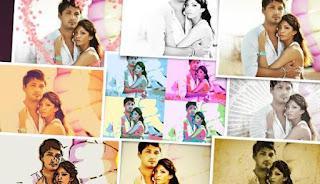 On the Internet we can find many websites that allow you to
have fun with your own photos and create funny pictures
with minimal effort. Without therefore using complicated programs such as Photoshop, it becomes easy to upload a photo of yourself, cut it out by removing the background and mount it in another or in a movie poster of some famous movie or in a postcard, to add a mustache or glasses, twist your face by becoming fatter or thinner or even to change your hair and eyes.
It's always about
automatic web applications
, where all you have to do is load the photo from your computer, choose which photo editing effect or which photomontage to apply and then save the new generated image.
Best sites to create personalized and funny photos
Below we will find what we believe to be the best sites to create personalized and funny photos directly online. Try them all, you won't be disappointed!
piZap
piZap is a website with which you can edit photos in two ways:
adding graphics on top or changing the background
.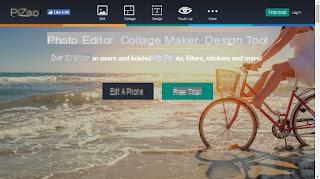 In the first case you can add mustaches, glasses, comics, writings, frames, dentures and many other designs. In the second case, however, you can choose a different background that is a background to the photo. The best function of the edito made available is that of the "cutout" which allows you to choose your own photo and cut out only the part you want, deleting everything else. In this way you can cut out the faces of a group photo and place them in an artistic way on a fun background. To each photo you can easily add a border or frame that fades and shows the central image making it stand out. The photos can be uploaded from the computer or even from Facebook or from a shot taken with the webcam. Pizap really has many types of effects to transform photos, it's free, requires no registration and allows you to share photos on Facebook or save them on your computer.
canva
Another site to report for creating custom images is Canva.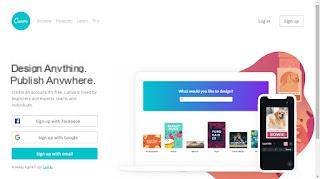 With this site we will be able to upload one of our photos and add it to a background or frame, so that we can create a personalized and fun photo in a few simple steps. In addition to filters and frames, the website also offers some photo editing tools, so you can improve the rendering of the shot without necessarily having to resort to programs on your PC.
FotoJet
To have fun with online photos we can also use FunnyWow.
From this site you just need to choose the photo or frame to customize, upload the photo to insert by placing it in the indicated space and finally admire the final effect! Particularly funny are the banknotes with our face, the playing cards with the face of whoever we want and other fun objects to personalize with a face.
Photofunia
Another very famous site with which we can create funny images and personalized photos is Photofunia.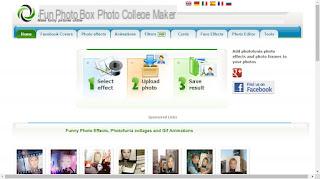 The functioning of the site is very similar to when already seen on other sites: we will have to select our effect or the background to be customized (among those offered by the site), then upload the photo with the face of the person to be portrayed.
In seconds we will have our funny photo, ready to be downloaded and shared! The mug shots, the post and banner ads and a cute concert effect stand out, with a GIF in which fans go wild in front of the photo we uploaded.
Loonapix
If we want to create personalized images and funny photos with just one click, we recommend that you try the Loonapix.
From the site we can choose from hundreds of photos to customize but also frames, face effects and art photos, all absolutely free.
In addition to the sections dedicated to funny images, the site also offers some simple photo editing tools, so you can cut a part of the shot or apply simple improvements, without having to open Photoshop or similar programs.
Other sites to create funny pictures
Of sites to create nice images even with photos
there are many, so we have decided to create a list in which we can find valid alternatives to the sites that we have already shown you.
PhotoFancy is a web application that allows you to edit photos in a more professional way, applying photographic filters, adding different writings and graphics. The site also has a tool called MagicName, which allows you to write your name in original and personalized ways, for example on a photo of a cake or on top of balloons. Photofancy is free and requires no registration to use the online tools.
Photofunny is a nice site to create classic photomontages with many different types of effects to choose from: you can create them postcards choosing an already made one and personalizing it with a written message that can be a funny phrase or a greeting message; there are the photomontages, where your photo goes over another scenario which can be a billboard on the street or in the stadium; there are magazine covers similar to the weeklies that you can find at the hairdresser, with titles of your choice and your own face on the cover and finally there are the "Faceinhole" that is the effects where you can mount your face on the body of another or in a film poster, on the body of a footballer or actor.
Faceinhole, perhaps the best of sites to put the face on a different body in which, thanks to an easy photomontage, you can become a comic hero, a sportsman or a footballer, a Hollywood actor, a famous singer and much more.
Makeup Photo is a site to improve your face in photos in which you are hurt or even to make yourself more beautiful using tricks. You just have to upload the photo from your computer disk or by providing the link (URL) of an online photo, and the automatic service removes any red eyes and skin defects (pimples, wrinkles, etc.) and then makes the skin more smooth and matte and whiten teeth. After the automatic change you can change the settings by excluding some of the options and improving your appearance.
Blingee is a site for creating funny animated pictures, adding sparkling animated effects with bright colors like neon lights on a photo. In this case, the photo moves because the various graphic elements made available flash or sway intermittently. From Blingee you can create a new bling, upload your own photo and finally apply your favorite effect.
Other sites we can find them in our guide on how to make
photos with sparkling glitter effects, animated and colorful texts and writings
.
Conclusions
Creating photos with funny effects or personalized images for an event is really very simple, just try one of the sites we recommended: some are really funny and hilarious, others are more "serious" and allow you to create artistic photos or frames with photos very beautiful to see.
If we want to improve the photos as if we were using a real photo editing program, we recommend that you read our two guides on
sites to edit photos
and on the best
free photo editing web applications
.
Best sites to create funny pictures and personalized photos