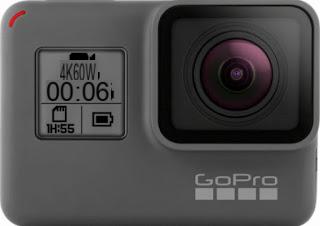 The GoPro is a reference point for all sports enthusiasts and live shooting of skydiving, water skiing, kayaking and other sports where only the identification can make it clear when it is dangerous and spectacular at the same time to do this type of d 'activities. The GoPro is an "action camera", that is a miniaturized camera capable of shooting everything from a first-person perspective also thanks to the special attachments for safety helmets or through special harnesses, but its cost is very high, becoming made accessible only to professionals in the sector.
But if we were looking for
valide alternative alla GoPro
for first person shooting?
In this guide we will show you what the
best action cameras at the lowest prices
and what characteristics it must possess
a compact camera
that can be used
for sports and outdoor activities
in all possible scenarios.
Action Cam features
To be really good alternatives to GoPro they must have the following technical characteristics, otherwise they will never be able to stand up to them:
-
Resolution
: for quality shooting we avoid all models that shoot at standard quality (480p) and in HD (720p), focusing directly on models with support for FullHD (1080p) and 4K (2160p) resolutions. If we want to save we can focus only on FullHD, since at this resolution we will already get excellent shots; if we want the best instead we will have to focus on 4K resolution, so as to have unbeatable footage from the point of view of quality.
-
Frame Rate
: with this parameter we indicate the fluidity of the shots taken. A good parameter is 30 FPS, but for best results we should only focus on models that boast 60 FPS. As for the resolution, we also make the choice on the basis of our financial resources.
-
Field of view
: to be able to shoot everything that happens in front of us, let's make sure that the field of view is in wide angle, so that we can have filming up to 180 degrees.
-
Stabilisation phase
: in order to obtain stable shots, action cameras are often equipped with digital and optical stabilizers (the latter more effective), so as to minimize shaking, movements and oscillations of the camera.
-
Display
: not all action cameras are equipped with a display, useful only for reviewing the shots taken without waiting to have to download them to the PC. Many can be controlled and managed via a convenient smartphone app, so you don't have to remove them from their support or hook every time.
-
Connectivity
: WiFi connectivity is essential to be able to connect the action cam to the smartphone and to the app or to access the internal memory without using any cable. Some models also have Bluetooth, so you can communicate even more easily with a smartphone.
-
Water resistant
: if we have to shoot in contact with water, it will be necessary to protect the internal components from the water, even more so if we intend to shoot underwater. Many models are splash proof, but the best results are achieved thanks to the housings, which hermetically seal the action cam and prevent damage even at several meters deep.
GoPro Alternatives: Best Cheap Action Cams
After seeing some of the features to consider before buying a GoPro alternative, let's see together the best models to focus on to combine savings and quality.
1)
Crosstour Action Cam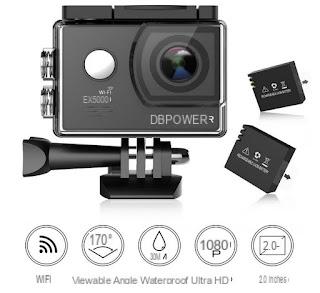 The Crosstour is a particularly economical action cam but that does not miss anything from the point of view of the characteristics: 20MP FullHD sensor, FHD 1080P 60 fps with 170 degree viewing angle, double interchangeable battery, waterproof up to 30 meters of depth, 2-inch rear display, microSD support and WiFi module, with the possibility of controlling the action cam via smartphone app.
If interested we can view this action cam here ->
Crosstour Action Camera0
(80 €)
2)
APEXCam 4K Action Cam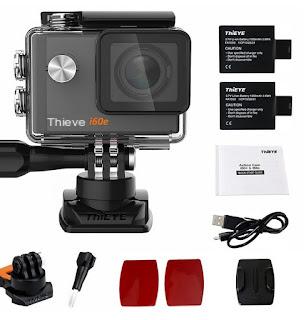 Another model not to be underestimated is the APEXCam 4K Action Cam, equipped with a sensor capable of recording 4K video at 30FPS or alternatively 1080p video at 60FPS, built-in WiFi, HDMI port to review the footage on a TV, LCD screen, angle of 170 degree view, double interchangeable battery and waterproof up to 60 meters depth.
We can observe this pattern here ->
APEXCam 4K Action Cam
(50 €)
3)
COOAU Action Cam 4K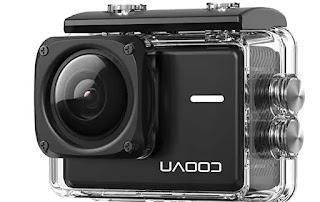 This shooting camera boasts WiFi and Bluetooth connectivity to communicate with the smartphone, 20MP sensor, 4K 60 FPS shooting, built-in battery with excellent autonomy, waterproof and underwater up to 40 meters, wide-angle lens
If interested we can look at this action camera model here ->
COOAU Action Camera
(100 €).
4)
Apexcam Action Cam PRO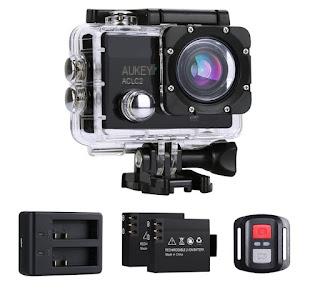 One of the best action cam models is definitely the Apexcam 4K, equipped with all the features to not make you regret a GoPro in any way. This cam features a 12 MP sensor for 4K shooting at 30 FPS, 170 degree wide angle, WiFi connectivity and dedicated remote control (to start shooting without having to disassemble the whole cam), two rechargeable batteries (with charger included in the package), waterproof up to 30 meters and a complete accessory kit to hook it almost anywhere.
You can buy it on Amazon there
Apexcam Action Cam PRO
to 70 Euros.
5)
AKASO Action Cam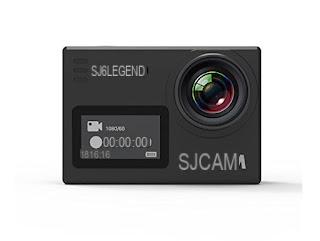 Are we looking for a quality action camera and are we willing to take the best possible model after the GoPro?
We will have to aim with closed eyes on the AKASO Action Cam, equipped with a 16 MP Panasonic sensor, recordings in 4K at 24 FPS, 166 degrees wide angle, LCD touch display, indicative display on the front, gyroscope, optical stabilization system, HDMI output , WiFi connectivity and resistance to splashes and splashes of water.
This model can be viewed here ->
AKASO Action Cam
(100 €)
6)
Xiaomi Mi Action Camera
Lastly, let's put another excellent one here
alternative to GoPro
, a spectacular Action Camera, which shoots videos in Ultra HD 4K resolution and costs only 130 Euros. This super portable camera can be bought on Amazon, la
Xiaomi Mi Action Camera 4K
, with 2.4 inch touch screen, 7 lenses, suitable for outdoor shooting, deep water diving, skiing, cycling and any kind of activities, to record anytime and anywhere.
Best Action Cams to record videos in 4K alternatives to GoPro