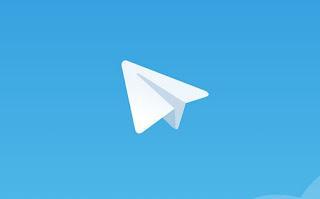 Telegram Messenger
, born as an alternative to WhatsApp, has grown out of all proportion and has now become a fearsome competitor even for a giant like Facebook. By now there are hundreds of millions of active users and new ones are added every day, also thanks to the unique characteristics of the app and the service (in many cases even superior to WhatsApp itself).
After seeing the
functions that are in Telegram and not in WhatsApp
, we find out in this guide
the best hidden tricks and options from Telegram
, so as to really start using it as an alternative to WhatsApp. Once you have learned all the features of this extraordinary service, you will hardly go back to WhatsApp or any other messaging app on the Play Store or App Store.
Hidden Telegram tricks and options
Many of the users will have already discovered some of the tricks and options present below, but we can assure you that some are so well "hidden" that they are unknown even to those who have used the app for years. If we have not yet installed the app, we can fix it immediately and download Telegram for Windows PC, Mac, Android and iPhone.
Disable message preview
Previewing messages in the notification area or lockscreen can be helpful, but it lets people who are close to us or who use our phone glimpse personal messages. Telegram includes an option to disable message preview in the application settings.
Let's go to Settings -> Notifications and Sounds, select one of the Private Chats, Group or Channels menu and turn off the voice
Preview message
.
If, on the other hand, we want to disable the preview visible inside the app, just open Settings -> Notifications and Sounds and disable the voice
In-app preview
.
Set custom notifications and LED color
Telegram allows you to select a personalized notification for each of the contacts and, on Android smartphones, also to choose the color of the notification LED (if present).
To set custom notifications, let's go to the Settings -> Notifications and Sounds path, select one of the Private Chats, Group or Channels menu, press on the item
Add exceptions
then we select the contact to which to configure the notifications and the custom LED. With these steps we can also silence a chat, a group or a channel, so as not to be disturbed.
Make free calls
One of the most popular features of Telegram are free calls between the various users of the app, with a very high level of security. In fact, all calls have a visual control of the encryption, based on some emoji chosen at random: if the emoji coincide between the two interlocutors, the call is safe and not interceptable.
To learn more, we recommend reading our guide to
Calls with Telegram, safe and of superior quality
.
Add stickers and animated stickers
Telegram allows you to add packs of stickers and animated stickers: they are nice images or emojis that we can add to our chats to communicate in a more expressive and fun way. The easiest way to add stickers is to click on one of them in a chat (if our friend already uses a set of stickers) and press on
Add stickers
in the window that appears.
Another method to add new stickers requires you to press the smile button (to the left of the text entry field), select the icon
Stickers
at the bottom (the third), and finally press the key
Add stickers
(with a + in the center). We will then be able to scroll through those present in Telegram or added by other users. Once a set of stickers has been added, they will be usable from any device, including PC apps or the Telegram Web site.
Add GIFs from the app
If we love GIFs very much but don't want to waste time looking for them on the web, we can search and use them directly from Telegram chats. To do this, press the smile icon next to the text field, then press the button at the bottom
GIF
, so as to open the search engine for GIFs on the Internet.
Customize chat and text appearance
If we care a lot about customizing each app we use, we can do it on Telegram by taking us to the Settings -> Chat settings path
and customizing the items present, including the size of the text, the background of the chats, the theme to be applied to the app and the view of the chat list.
Transfer files
With Telegram we can transfer files of all kinds between users and even in groups. Telegram allows you to send any type of file including music, videos, films and applications, up to 1,5 GB in size. To manage the downloads and prevent them from starting by themselves, consuming the traffic of the data plan, let's go to Settings -> Data and archive and configure the section
Automatic media download
. We will thus be able to choose whether to automatically download photos, voice messages, music or GIFs under the mobile network and if connected to the Wi-Fi network. From here it is also possible to activate the automatic playback of GIFs and videos or other streaming contents.
Turn on pop-up notifications to respond quickly
If you use Telegram a lot to chat with friends, it can be handy to have pop-up notifications so you can reply from any other app without necessarily opening Telegram.
Let's go back to Settings -> Notifications and sounds, select one of the Private Chats, Group or Channels menu, press on the item
Pop-up notifications
and select when to show them (if screen off, screen on or always).
Set a self-destruct timer in secret chats
The "Secret Chats" are one of the best tricks of Telegram allow you to create a chat whose messages are end-to-end encrypted, so as to be impossible to intercept (even for governments and surveillance agencies). In these secret chats it is also possible to set a timer or countdown which, when it expires, deletes all messages.
To create a secret chat, we press the button to start a new conversation and select
Nuova Segreta Chat
. We choose the contact with whom to start the secret chat, press on the menu at the top right and select the item
Self-destruct timer
to set a self-destruct timer on sent messages. Once set, sent and received messages will self-destruct and will be automatically deleted after the set time.
Hide access for specific users only
The possibility of hiding the last time you were online in Telegram is very similar to that of WhatsApp, with the addition of the decidedly very advantageous option of being able to hide the last time online only from some contacts and not from all. In this way you can have some privacy with some people and instead remain in constant contact with others without creating problems or embarrassments.
To do this, let's go to Settings -> Privacy and Security-> Last Access and online, then choose whether to show access to everyone, only to contacts or to none, with the possibility of adding exceptions, which can then ignore the settings made (we can therefore hide access to everyone except our wife / husband or girlfriend / boyfriend).
Search messages
To find and reread old messages, old links, old photos or old quotes without having to scroll through the entire chat, we can use the internal Telegram search engine; to start it let's go into a chat, press the top right on the menu and select the item
Search
.
Block access to chats
If we want to prevent unauthorized access to Telegram we can set an access code to the chats. To activate it, let's go to Settings -> Privacy and Security, press on
Lock code
and we enable the homonymous voice, so that we can choose our lock code. If you forget the code, just uninstall the app and enter your account number to pick up where we left off.
Check active sessions
Telegram supports connecting to chat from multiple locations simultaneously without limits; you can then start chatting from the PC, then switch to the mobile phone and continue from the tablet, even at the same time. From each station it is possible to control active sessions, i.e. the devices from which Telegram was accessed. If we have any doubts about where a section of our Telegram is active, let's go to Settings -> Privacy and Security, select
Active sections
and we check the apps or locations from which we accessed with our account. If we find something anomalous or suspicious, we press the button
End other sessions
to leave only the current one active (all other sessions will be disconnected).
Set up two-factor authentication
To further increase the security of our Telegram account, we can set up an additional security check by going to Settings -> Privacy and Security, by pressing on
Two-step verification
and finally pressing on
Set additional password
. From now on, with each new access to our Telegram account, we will be asked for an access password and a unique code via SMS, thus making accesses more laborious but considerably safer.
Send silent messages and edit messages in channels
A hidden option of Telegram allows you to send silent messages through public or private channels. The silent message will not send any notification sound on the recipients' phone, which is very useful when you want to send messages without disturbing the recipients. To send it, press the bell key and disable it before writing and sending. In a channel, you can also edit a message by tapping it and selecting "Edit".
Use Telegram bots
Bots are special Telegram chats that can be designed to provide automatic services or replies, even within other chats. We can thus replace the mobile phone apps with some very useful services such as Trackbot, which allows you to track shipments and send notification messages at each update. All added bots will be shown as chats with the name of the bot and the symbol of a robot next to it, and from these same chats we will be able to manage their operation (whether to start them, to turn them off or to manage only some functions).
To learn more about how Telegram bots work and discover new ones to add, we invite you to read our guide to
best automatic and multifunctional Telegram Bots
.
Similar to Bots, but only to receive updates and information messages, there are channels to follow and in another article we have listed some of the
popular Telegram channels to follow
.
Read a message without going online and without letting it know
You can read a couple of messages received in Telegram from the notification area, even without the phone being online. In addition to this Telegram also allows you to read a long message while remaining offline. After receiving it, we deactivate the data and WiFi connection of the mobile phone or activate the airplane mode; now we open Telegram, read the message, then close the app and reactivate the network. In this way, whoever sent that message will not know that we have read it.
Hide photos received from the Gallery app
If you participate in chats and groups with very nice friends who send us photos and images that it would be better not to keep in the phone gallery, we can prevent these contents from being added to the phone gallery, remaining available only on Telegram. To hide the photos received, let's go to Settings -> Chat settings, then remove the check mark from the item
Save to gallery
.
Delete the Telegram account
Telegram includes an option to self-destruct and have the account automatically deleted if it has not been in use for a certain period of time.
The option
Delete my account if away for
it is located in Settings -> Privacy and security and allows you to set a period of time, after which the account disappears forever; currently we can choose between
1 month
,
3 months
,
6 months
e
1 year
. If you want to delete the Telegram account immediately, it is better to act from the deactivation web page.
In any case, you can register a new account even after deleting it, using the same name and the same phone number.
Turn any group into a supergroup
Telegram groups can become super groups to which up to 20.000 members can be invited. In the supergroup the new members have the possibility to see all the previous messages and the deleted messages disappear from the device of each member. Super groups can also be public, really great if we manage a site, a blog or a constant information service (also for offers, coupons, etc.). To carry out the conversion, open the group of which we are administrators, click on the button at the top left and click on
Convert to supergroup
. Once you have upgraded to a supergroup, it is not possible to go back and bring it back to normal group.
How to quote messages
To reply to a previous message, especially in crowded groups, we can quote it by holding down on that message and pressing the top key with the arrow going to the left. Another way to quote the message is to swipe to the left starting from the message itself.
How to use hashtags
Hashtags are similar to those used on Twitter and Facebook, with the # in front of a word.
In groups, messages with the same hashtag can be grouped into a filtered section by touching the hashtag itself; hashtags can also be searched for in the Search option, so that they can be used as a sort of "bookmarks" that everyone can draw on to trace an old important message.
Pin messages in groups
If a message is particularly important and we don't want to lose it in the endless chats of a group or lost in our channel messages, we can pin it at the top so that it is always visible. To fix it, simply hold down on the message to be used, then press on the item
fixed
and possibly on the button to send the notification; in this way all participants in the group or channel will receive a notification on the fixed message (unless otherwise specified when creating the fixed message).
Delete sent messages
With Telegram it is also possible to delete messages sent within 48 hours, if these messages have not yet been read; to delete them simply hold down on them and press the trash can icon at the top.
Conclusions
For many, Telegram is already the best messaging app even compared to WhatsApp or Facebook Messenger, given the large amount of tricks and options that can still be discovered in using this service. Those who use Telegram can subscribe to the
bestresourcesnow channel
to follow the blog and the latest updates from there.
Telegram: Tricks, secrets and hidden options of the most complete messaging app