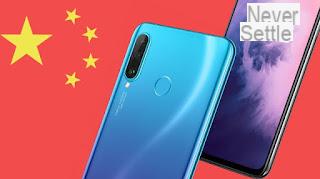 When you want to buy a new Android phone, most people go to the mall and almost always buy a model of a brand already known as Samsung, without looking at the alternatives on the market (often even cheaper and more complete in terms of hardware view). In fact, for some time we have been able to find a real invasion of phones from Chinese manufacturers that do not just copy iPhones or Samsungs, but offer a complete and engaging experience even without spending absurd figures!
In this guide we will show you
why it is worth buying a Chinese smartphone
if we want to buy a new phone with Android, also showing you which models we can view for online purchase on reliable sites (such as Amazon). In this guide we do not want to necessarily convince you to buy a Chinese smartphone but we want to show you how things have changed over the years to the point that we can say that Chinese smartphones are the best in terms of quality / price ratio and must always be taken into consideration. if we don't want to spend 1000 € for a phone.
Quality of Chinese smartphones
The first urban legend about Chinese smartphones is that being tagged
Made in China
o
Made in PRC
many think they are definitely poor or poorly built smartphones. Perhaps someone can be shocked to know that even Apple's iPhone is made in China, even if the specifications are dictated by the American parent company. Then the problem may lie in the distrust of Chinese electronics companies, which suffer from a bad reputation always giving low cost and poor quality products.
Now everything has changed:
Huawei has been competing for the market with Samsung for years
and many have bet on its products without any problem, but
even Xiaomi has carved out a large slice of the market outside China in a short time
, especially in the city (where the Xiaomi Stores, true rivals of the Apple Stores, sprout like mushrooms).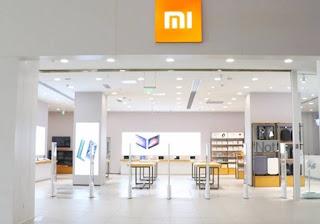 If we are looking for complete smartphones at the right price, we must aim with our eyes closed on a Chinese smartphone. In addition to the famous Chinese manufacturers we also do not underestimate the
manufacturers in vogue in the last period such as OPPO and OnePlus
(two brands that belong to the same company), which are now certainties from the point of view of product quality.
Assistance and warranty of Chinese smartphones
Here too we need to point out with respect to the common opinion (ie that Chinese smartphones break immediately and no one can fix them): Huawei and Xiaomi offer assistance in English via telephone, via dedicated service centers and through Mi Store, so we can benefit the same assistance we benefit from Samsung or iPhones.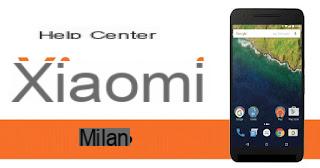 As far as the guarantee is concerned, the problem does not exist because, if we buy on the Internet or in a shopping center,
we will always have the legal guarantee of 2 years on the product
and we can always ask the seller to intervene in case of problems, especially if we buy on Amazon (as also seen in our guide
The Amazon guarantee reimburses the money spent within two years
).
Security and privacy on Chinese smartphones
Another concern regarding Chinese phones is the
information privacy and security
. For some time, Chinese phones such as those made by Huawei, Xiaomi, OnePlus and OPPO and others have been suspected of transmitting user data to their servers in China.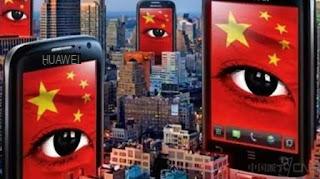 In short, it does not matter whether the phone is Chinese, American or German, so nowadays total privacy is a dream and it cannot be obtained at 100% (even just installing Facebook, WhatsApp and Instagram is enough to reduce the our privacy).
To this we add that, in order to sell their smartphones officially in the European Union,
all the data that Chinese smartphones collect
must go from European servers or from servers that
comply with the GDPR
, otherwise they cannot be sold as official products; obviously if we import them directly from China, the phone will certainly send data to the Chinese servers, but not in such a "spying" way as the competitors want us to believe.
Best Chinese smartphone
If the previous chapters have made you drop the latest doubts about Chinese smartphones, let's see together some models to consider for online purchase. The cheapest and most complete Chinese smartphone we can buy is the
OnePlus N100
, sold and shipped by Amazon for less than 150 €.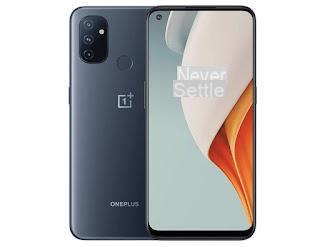 This phone features 6,52-inch HD + LCD display, 4GB of RAM, 64GB of expandable storage, triple rear camera, 5000mAh battery, dual SIM support, rear fingerprint reader, fast charging and system operating Android 11.
In the mid-range of the market we find it
Xiaomi Poco X3 Pro
, shipped by Amazon for less than 250 €.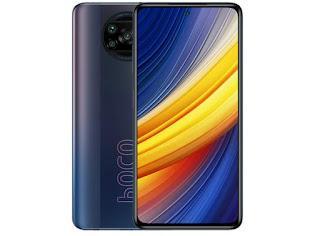 This smartphone has 6.67 Inch FullHD display, 120 Hz display frequency, Qualcomm octa-core processor, 6 GB of RAM, 128 GB of internal memory, quad rear camera, 5160 mAh battery, 33W fast charging and Android 11 operating system. .
Among the best medium-high-end smartphones that we can try we find
OnePlus NORTH
, sold and shipped by Amazon for less than 350 €.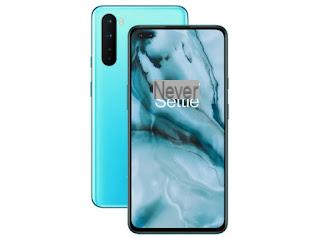 This smartphone boasts a 6.44-inch AMOLED display, octa-core processor, 8GB of RAM, 128GB of storage, quad rear camera, Dual SIM support, support for 5G networks, integrated Alexa voice assistant and Android 11 operating system.
At the high end of the market, with phones capable of making even Samsung and Apple pale, we certainly find it
Xiaomi Mi 11 5G
, sold and shipped by Amazon for less than 800 €.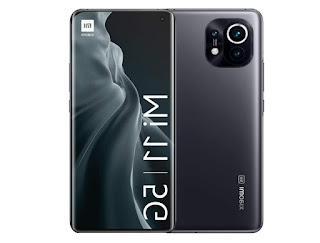 This phone boasts a 6,81-inch WQHD + AMOLED display, Qualcomm Snapdragon 888 octa-core processor, 8GB of RAM, 128GB of storage, 108MP + 13MP + 5MP triple rear camera, under-display fingerprint reader, 4600 mAh, 55W fast charging, support for 5G networks and Android 11 operating system.
Among the most expensive Chinese phones we also find the
OPPO Find X3 Pro
, sold and shipped by Amazon for less than 1200 €.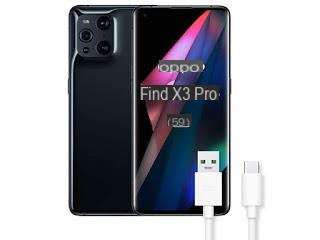 This powerful smartphone features a 6.7-inch QHD AMOLED display, 120Hz screen refresh rate, Qualcomm 888 octa-core Snapdragon processor, 12GB of RAM, 256GB of internal memory, 50MP quad rear camera, 4500mAh battery, charging fast, wireless charging, Wi-Fi 6 support, Dual SIM support and Android 11 operating system.
Conclusions
Chinese smartphones today
they are a reality
guaranteed
, I am
designed and built by powerful and huge companies who care about the quality of their products
(although much less well known than Samsung), they work well and have
performance comparable to that of an iPhone
.
To discover other famous Chinese brands we can read our guide to
best Chinese smartphone brands and models available today
.
If, on the other hand, we would like to view other Chinese smartphone models alternative to those seen above, we suggest you read our articles
Best Chinese smartphones by price range
e
Chinese smartphones to buy for less than 200 euros
.
Are Chinese smartphones good? Features and Benefits