What is an Android TV Box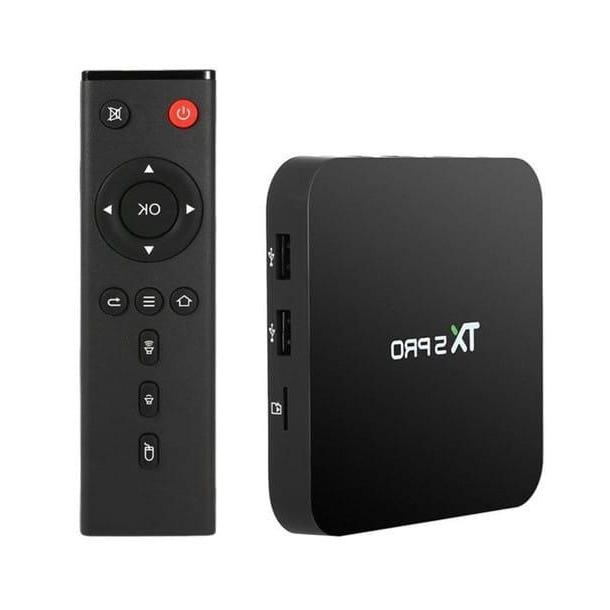 As I told you a moment ago, the world of Android TV Boxes shouldn't scare you because, even if you may not realize it yet, it is something you already know! You can think of a TV Box as a miniature computer very compact in size, which connects to your TV using the HDMI cable: it is as if the television became just one monitor, because once the TV Box is connected and turned on, it is the latter that acts as the "brain" for the TV and gives you the functions you are looking for.
Commonly, Android TV Boxes come across as small flattened rectangular boxes, which do not take up much space, so they can be easily connected near the TV. Some of them may have a more extravagant aesthetic, or be about the size of a home video game console: usually large TV boxes belong to the high end of the market; some Android TV Boxes come with a small LCD display which shows the main information (date, time and power on status).
Since these are devices that must be connected to the TV and designed to be controlled remotely, Android TV Boxes - just like TVs - are almost always equipped with remote controls, sometimes with a few essential keys, others with a real control panel. But don't be scared if your TV Box remote control has few buttons: thanks to technology HDMI-CEC, almost all Android TV Boxes can be controlled with the same remote control as the TV, or via Wi-Fi thanks to special devices Whatsapp (I'll tell you about this in the following paragraphs). Being a small computer, even the TV Box has an operating system and, as the name suggests, the Android TV Boxes are equipped with an operating system… Android! Yes, just what you have come to know with smartphones, tablets and some Smart TVs!
I am sure that, at this point, you are wondering what you can do with an Android TV Box: I tell you right away that a world can open up, because such a device allows you to do everything! In practice, it is possible to use a TV Box for watch videos da external drives, USB sticks, network paths or in streaming, view photo e images, listen to music, play, surf the Internet and, in general, everything you would do with any Android device, apps included, with the advantage of using a much larger screen.
Hardware features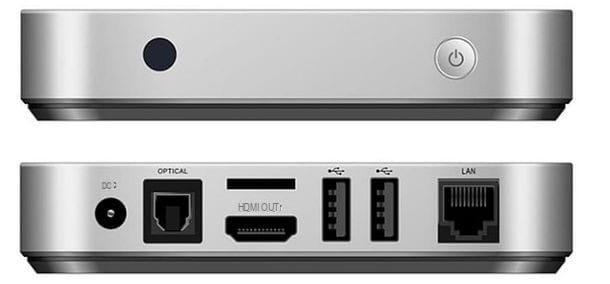 When I told you earlier that an Android TV Box is in effect a small computer, I didn't do it by accident: just like PCs, these devices are also equipped with internal components that set them apart, and which can make the difference between a basic performance Android TV Box and an extremely high performance Android TV Box. The first thing to keep in mind is the chipset, that is the fundamental part of the TV Box that contains the processor,graphics processing unit (GPU) and all those components that allow it to work.
Mostly they can be found on the market TV Boxes with chipsets Amlogic, Rockchip, Realtek o Intel Atom, however the difference between the performances is not given by the brand but by the processor mounted on the chipset: as a rule, more core it has a processor, plus its speed in GHz is high, the better the performance it can give. Another very important parameter for the speed of the Android TV Box is the amount of RAM: since this memory acts as a "link" between the internal memory and the processor and must contain the running apps, I can safely tell you that in principle the more RAM there is, the more the exchange between one app and another, as well as the execution of the apps themselves, they will be fast.
La internal memory is the size of the "disk" that is in the Android TV Box: usually it is a memory flash and, for the use made of these devices, it must not be excessively large; however, consider that, if you want to install many apps, you have to consider a TV Box with a large enough memory.
Since an Android TV Box is a device that you actually use to connect your TV to the Internet, it's important to consider the side as well connectivity: on the market there are TV Boxes equipped with cable connectivity Ethernet e Wi-Fi, with antennas internal o external (which have definitely better reception), and with support for 2.4 GHz WiFi networks, and at reti a 5 GHz (faster than classic 2.4 GHz networks and with a cleaner signal).
Many TV Boxes also integrate support Bluetooth, thanks to which it is possible to connect, among other things, keyboards e mouse wireless; inevitable on board the USB ports (both 2.0 and 3.0) for connecting external drives, the slot for microSD, the door HDMI for connecting to the monitor and the jack from 3.5 " for headphones or external speakers. Some Android TV Boxes, especially the high-end ones, have video output mini DisplayPort, of Composite sockets and revenue SATA / eSATA. In addition, there are TV Boxes with entrances HDMI In to record what is being played by HDMI devices, such as satellite / DTT decoders or computers.
Software features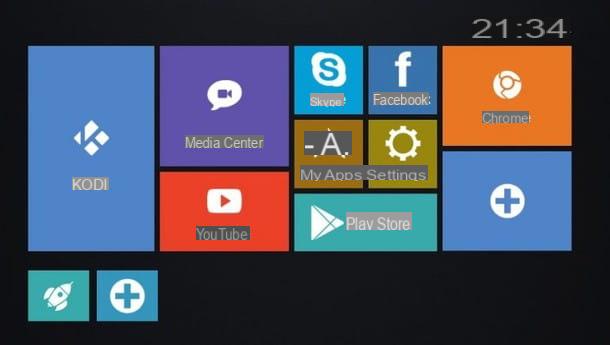 As I have already mentioned to you before, Android TV Boxes are equipped with an operating system Android, in fact, with all that follows: compatibility with Whatsapp, possibility to exploit all system functions, possibility to configure HDMI-CEC (which allows you to control the Android TV Box via the TV remote control), rather large customization margin and so on.
Although the base operating system is the same, the appearance of theinterface installed is at the full discretion of the manufacturer: there are TV Boxes equipped with Android "Classic" with interface for tablet, others with a customized interface adapted to use via remote control (with very large buttons, customizable home screen with links to the most frequently used apps and functions, etc.), and others, especially if high-end, equipped with the operating system Android TV of Google.
To allow customization and installation of some particular apps, several manufacturers (especially the Chinese ones) add the root permissions on the installed operating system. Another very important aspect to consider, as regards the software, is the support for the various video formats available for playing multimedia content, in addition to the classics SD, HD e Full HD (which practically all modern Android TV Boxes support): here are the most important ones.
HEVC o H.265 - is a standard compression format, successor to H.264 / MPEG-4, which doubles the data compression ratio, while ensuring superior image quality and support for resolutions up to 8192 4320 pixels x.
HDR - also known as High Dynamic Range, this is a technology that improves the display of details in particularly dark or illuminated scenes, thanks to a better display of lights and shadows. To take advantage of HDR, in addition to the software compatibility of the device, the multimedia content must also be made to be displayed using this technology.
VP9 - is the successor to the video standard VP8 and presents itself as a competitor of HEVC: unlike the latter, which is partially covered by commercial licenses, VP9 is a completely open compression standard.
3D technology - this support is not taken for granted, as not all Android TV Boxes are automatically compatible with viewing content in three dimensions. If you want to watch movies in 3D, make sure that this possibility is specified in the device specifications.
For watching ultra-high-definition content, make sure your TV Box is compatible with the resolution 4K (o Ultra HD) and with the format HEVC / H.265 us 10 or 12 bit color gradation e HDR support. Also, if you have a sound system particularly powerful, you can orient yourself towards an Android TV Box that supports technologies such as Dolby Digital e DTS, as well as theaudio 5.1.
App per TV Box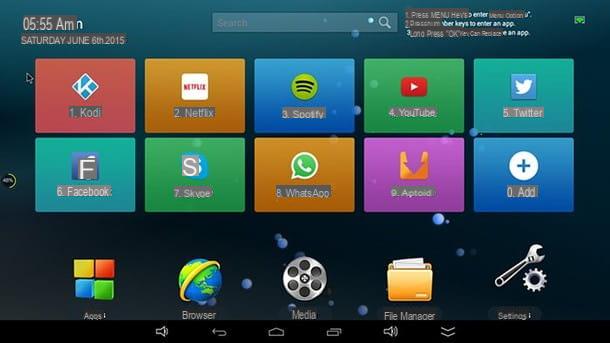 Before delving into the world of apps for Android TV Boxes, it is necessary that you have clear two fundamental points: the first is that, although all Android TV Boxes are equipped with Android, few (and often very high-end) have obtained there official Google certification: this is important for the functioning of some particularly popular and renowned apps. For example, even if your Netflix subscription includes streaming content in HD, Full HD or 4K, the Netflix app does not go beyond the SD resolution on non-Google certified Android TV Boxes; in addition, NowTV and Infinity only work on Google certified devices. The second key point is the root: this can be good for customization, but numerous "official" streaming apps (including TIMVision and Premium Play, just to name the most famous) do not work on rooted Android TV Boxes, to prevent unauthorized playback / recording of content.
That said, as far as the apps to use on a TV Box are concerned, the choice is limitless: almost all Android TV Boxes are equipped with Google Play Store already installed, so you can download Android app (yes, the same ones that can be used on smartphones and tablets) simply by configuring a Google account, and are totally compatible with APK files, which can be downloaded both from the Internet and copied from an external device. It may happen that some Android TV Boxes (especially the Chinese ones) do not have Google Play, but alternative stores full of APKs to download. Also, know that in the vast majority of cases the great app Kodi is already installed on the TV Box: you don't know what I'm talking about? Well, you should jump into my dedicated guide and find out right away, because Kodi is an exceptional resource for watching streaming content!
Are you telling me that you need some advice to discover the most useful apps for Android TV Box? I have what's right for you: I suggest you consult my guides dedicated to TV series apps, to watch TV in streaming, to watch movies for free and, why not, also to enjoy some good anime; if you like to play and have fun for a few hours, consider that Android TV Boxes are fully compatible with games too: check out my list of the best free games for Android, you won't regret it!
Which Android TV Box to buy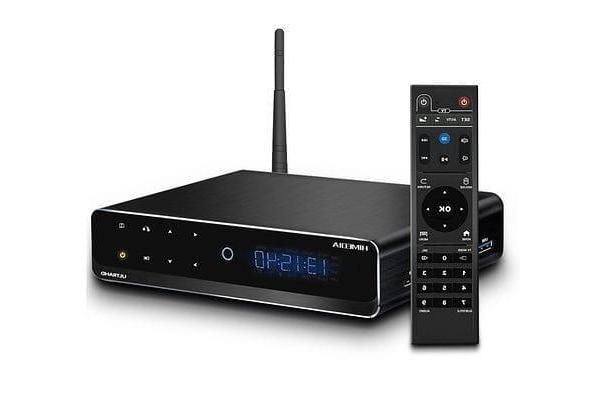 If you have come this far, and have carefully read my tips and advice, you are certainly ready to enter the world of Android TV Boxes and buy the one that best suits your needs. As you can imagine, they exist TV Box Android for all budgets and all price ranges: clearly a cheap Android TV Box does not have excellent performances, but it can easily transform the TV into a Smart TV without spending a fortune.
A high-end Android TV Box, on the other hand, costs more but can give you a lot of satisfaction: devices like Nvidia Shield, for example, not only do they offer very high performance and are also compatible with standards at very high quality resolutions and definitions, but they are equipped with Android TV and Google certification, with all the advantages that I have listed in the previous paragraphs.
Now that you really know everything, it's time for you to take a look at my guide on the best TV Boxes on the market: I'm sure you will find the Android TV Box that best suits your needs, and that will make you happy on the days when you have just want to sink into your armchair, and enjoy some healthy relaxation in front of the TV!
Android TV Box: how it works