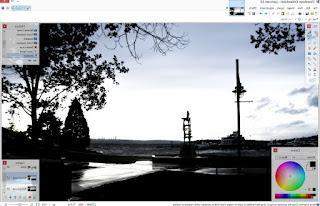 Another very important category of programs is that of
photo editor
, that is gods
programs for editing and retouching photographs
in order to make them better or more artistic.
Photo editing techniques are used to embellish landscape photos in travel magazines or even by fashion magazines to showcase the most beautiful models.
Photo editing is a job for many professionals and also a hobby for many people, amateur photographers or graphics enthusiasts.
Since there are many easy and almost automatic photo editor programs available, everyone can have fun, even without any experience.
In this article we will look at the best ones
photo editing and graphics programs and the best free photo editors
, in some cases very similar to Photoshop.
The best free programs for photo editing and graphics
For this guide we will only point out the programs offered for free for Windows, so you can do photo editing without spending a single euro and avoiding relying on crack sites to download pirated versions of Photoshop (better leave it to professionals given the cost).
1)
Paint.NET
Paint.NET
is perhaps the program that most
is approaching Photoshop
remaining however clearly
easier to use
; we can download it for free from here ->
Paint.NET
.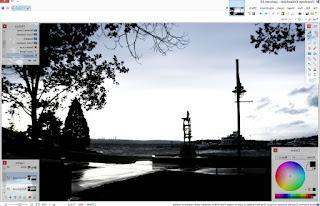 The sidebar tools are those used daily in photo editing, accompanied by cartoons describing the commands.
The menus are well designed and easy to find and, in general, it is easy to open an image, make some basic changes, corrections or photo editing activities and then save it in one of the many supported formats.
The most experienced of digital graphics will find many of the Photoshop tools, even if the latter always remains the most equipped.
The program also offers drawing and vector graphics tools.
The selection of effects and their configurability is rather limited compared to other programs even if you can install many additional plugins to add new ones.
However, Paint.net is not a program that can replace Photoshop for expert users but it is the
best professional-type photo editor for beginners
and for those who need to make small changes to their photos from time to time.
Paint.Net requires Microsoft .NET Framework 3.5 or higher to work properly on the PC: we can install it from here ->
Microsoft. NET Framework
.
For Paint.Net we can read the guides present below, so as to use it at its best:
- Create Pop art photos and portraits to print to make posters
- Correct colors in photos (hue, saturation, curves and levels)
- Fix damaged photos with scratches or smudges after scanning them
2)
GIMP
GIMP
is the most popular open source program that can replace Photoshop in virtually any aspect; we can download the program for free from here ->
GIMP
.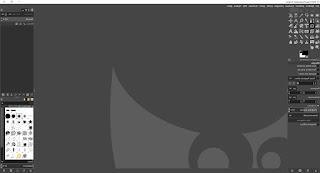 Gimp was born even in 1995 from a student's project and the program, since then, has been improved in the continuous development of volunteers and enthusiasts.
Beginners will find themselves very badly at first but
the most experienced
, after a first acclimatization, they will be able to experience all the power of this software and carry out all the professional photo editing operations.
GIMP can read a myriad of formats, including the
Photoshop PSD
, Windows icons (ICO), PS and EPS files, AutoDesk PDF and FLIC files.
Each filter is configurable at the highest level of detail and many effects can be applied to each image that you are going to modify.
The color menu is another strong point, for tweaking hue, saturation, brightness, contrast, levels and more, with a rich set of tools.
Then there are tons of painting options, selection tools, layer controls, and much more.
All this makes it without a doubt
the best photo editing program available for free
.
3)
PixBuilder Studio
PixBuilder Studio
is a basic photo editor, along the lines of Paint.NET but with more advanced features, and can be downloaded from here ->
PixBuilder Studio
.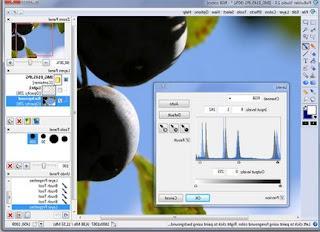 The program can read Photoshop PSD formats and many others, including icons.
PixBuilder is very convenient in its selection options on images, to modify a part of them, rectangles, polygons, magnetic polygons, single rows and columns, colors and more.
With a set of brushes you can draw on photos and apply various effects.
Not a small thing PixBuilder Studio is a light program, which consumes little memory and works well even on older PCs.
Unfortunately there are few standard effects, even if it supports Photoshop's 8BF filters which, however, must be configured manually, which is not very simple.
4)
Hornil stylepix
Hornil stylepix
is a free, very light program, available in both portable and installation versions and can be obtained from here ->
Hornil stylepix
.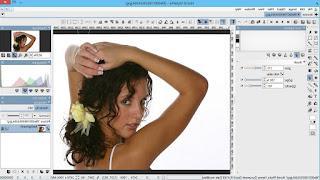 The features offered are very similar to those of Paint.net and contains basic photo editing options and many advanced tools for experts.
It supports many image formats but not Photoshop's .PSD.
You can open multiple images together in the interface, view thumbnail previews, view photos in slideshows, apply many preset filters, use drawing tools, add text to images and much more.
5)
Photoscape
PhotoScape is a different program from the previous ones, much easier to use; we can download it from here ->
Photoscape
.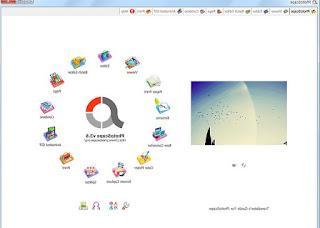 It is not a true photo editing program but it allows you to have fun creating collages by combining images, creating GIFs, editing images with basic tools and printing photos in different ways.
About Photoscape I wrote in other articles in the guide to Combine images for printing into one page which is its most particular and most useful function.
6)
Photo Pos Pro
Photo Pos Pro
is another free program for photo editing on images with basic options and the ability to apply changes to multiple images at the same time.
We can download this program from here ->
Photo Pos Pro
.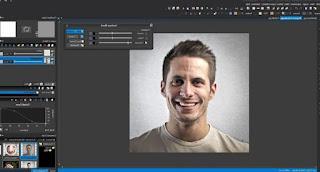 The interface very similar to Photoshop and the many tools available make it one of the simplest programs to use if we have already used Photoshop in the past.
7)
PhotoMix
PhotoMix
it is a program that I had already described in the past and can be downloaded from here ->
PhotoMix
.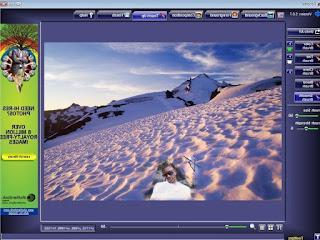 This program is among the best for making high-level photomonatages and photo editing on the computer, with one of the most simplified wizard procedures that can be found.
Fotomix makes even the most beginners feel like digital graphics professionals.
Other programs and guides to manage photos and graphics
Below we have collected other useful guides and programs that we can use when dealing with graphics projects or we need to quickly edit photos.
1) Irfanview is the best photo browsing program which also contains all major basic photo editing tools.
2) If we want to add Instagram effects to photos we can read the guide
Programs to add photo effects and photo filters on Windows
.
3) Others
three programs to edit and fix photos for free on Windows PC
are described in another article.
If we are looking for guides on some operations to do with photos, we can read one of those listed below:
- Correct red eyes and light in photos taken with the flash
- Better Picasa functions to view photos from your computer.
Also not to be forgotten are the numerous
Photo Editor online
that is web applications to add effects to images and apply changes even at a professional level, collected in two lists of sites:
- Photoshop online and other web-apps to retouch photos and edit images
- 10 free photo editing apps to apply edits and effects to photos via browser.
The best free programs for photo editing and graphics