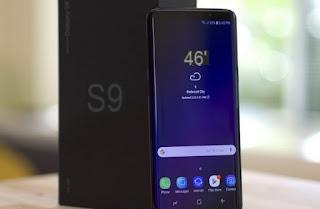 Among the many Android smartphones, the one that has been really successful and that can be considered as the antagonist of the iPhone is the
Samsung Galaxy S10
. The Galaxy series smartphones still remain the most popular and best-selling mobile phones with Android operating system in the world and in the city.
Therefore, leaving out the most important and basic applications such as
Facebook, Google Maps, Gmail, Skype, WhatsApp e Twitter
let's see here
the best free apps
that should never be missing on an Android phone and even more
on a Samsung Galaxy S20 but also on previous still valid models such as Galaxy S10, S10 Plus, S9, S8, Note and earlier
The best apps for Samsung Galaxy
What we have included in this list are the apps that we absolutely must try on our Samsung Galaxy, so as to get all those features that help manage and better exploit these powerful smartphones.
1)
AirDroid
AirDroid is one of the most useful and ingenious apps that can be found on Google Play and we can download it here ->
AirDroid
.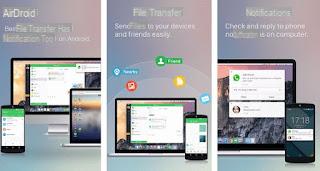 This app allows you to connect the Samsung from your computer using the WiFi connection without installing any drivers; we will be able to move photos, images, music and videos without even using the cable!
In another article we can read the guide to manage the Android phone from the PC via web browser with Airdroid.
2)
Google Chrome
In the end, even for the Samsung Galaxy, Google Chrome remains the best browser that you can install, using the following link ->
Google Chrome
.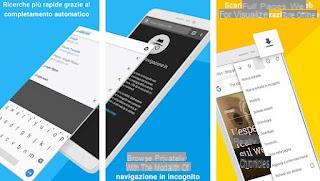 This browser is among the fastest we can try on Samsung, it integrates with the Google account and with the Chrome browser used on the computer by importing all bookmarks and synchronizing passwords and history data.
3)
Energy Ring
Energy Ring
is the best app that can be installed on Samsung Galaxy S10 and S10 Plus, a real magic only possible on this smartphone. It practically turns the edge of the front camera into a monitor that marks the battery charge. The configurable energy ring lights up around the camera lens and indicates the current battery level. There are also numerous options for configuration and customization.
Last week, we talked about Hidey Hole. It has a lot of backgrounds for camera cutouts. Energy Ring has a little more functionality, though. You can read it lightly if you want. It doesn't use a lot of battery and you can get some neat animations if you're plugged in and charging. Currently only works with S10 and S10e with S10 Plus support coming soon. We're pretty happy with how the customization community has embraced the punch hole camera. It is actually fun.
4)
Google Photos
If we want to get the free and unlimited online backup of all the photos taken with the excellent camera integrated in the Samsung we have to use Google Photos, available here ->
Google Photos
.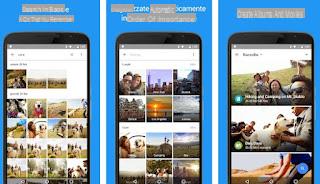 Just configure the Google account to have the automatic backup of all photos (without limits) via WiFi or optionally via LTE (watch out for data consumption).
5)
GBoard
Google keyboard is the best free to change typing method on Android and can be downloaded from here ->
Google keyboard
.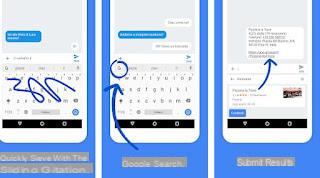 With this keyboard we can immediately send emojis, GIFs and carry out integrated searches to send.
Excellent predictive and scrolling system, among the best in the category.
6)
Hidey Hole
This app,
Hidey Hole
, only for Samsung Galaxy S10, aggregates the wallpapers included in the Samsung Galaxy S10 smartphone family (S10 / S10e / S10 +), mainly those created to obscure and hide the camera hole, which camouflages perfectly.
7)
Google Drive
Google Drive is not only a cloud storage in which to save files, but also the application to have a program similar to Microsoft Word to write documents and texts; we can download it from here ->
Google Drive
.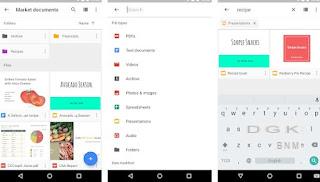 Saving documents online and editing them will become much easier with this app, which also integrates a good PDF viewer.
8)
Microsoft and Office tools
If we work a lot with office documents and Outlook emails, we absolutely need to install all the office apps available on Android.
The links for the various downloads are available here ->
Word,
Excel,
Power point
Outlook
9)
Pixlr
One of the best features of the Galaxy is its camera that takes great pictures and allows you to share them with a click.
It is therefore not a bad idea to install a photo editor like Pixlr, downloadable from here ->
Pixlr
.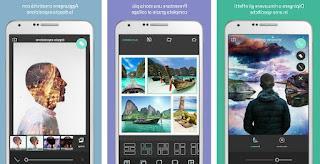 With this editor you can apply filters, effects, frames and stickers very quickly, as well as make some corrections on the fly without going through the PC.
10 )
1Weather
To know the updated weather forecast and the current temperature, 1Weather can be installed on a Samsung Galaxy; downloadable from here ->
1Weather
.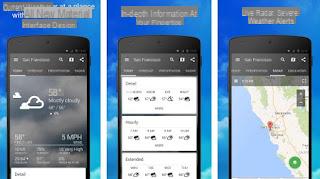 This app is the best Weather app on Android because it provides a great widget for the screen and offers all the necessary information on temperature, humidity and rainfall risk for any area or city on Earth.
More apps for Samsung Galaxy
What we have shown you are the 10 best apps to install absolutely on Galaxy whatever our needs are.
If, on the other hand, we have special needs or want to try other useful apps, we can choose from those in the quick list available below.
1)
Google News
With a mobile phone with a large screen like the Samsung Galaxy you can read the news without difficulty, all you need is an application that aggregates the most important ones, dividing them by topics. My favorite is Google News.
2)
Rai TV
A Galaxy is also great for watching TV so it's worth installing the app to watch Rai Uno, Rai Due and Rai 3 via internet connection on the Samsung screen.
3)
SkyGo
Sky's policy with Android phones is really unclear, at least in the city.
In any case we can try to download the SkyGo app from here ->
SkyGo
.
Obviously you will need a Sky subscription with the satellite decoder to be able to access this ondemand service as well, where you can see live channels via the Internet or ondemand contents.
4)
Runtastic
is the ideal app for all athletes who have a Galaxy. The results can be easily shared on Facebook to stay motivated.
The application is one of the best apps to track sports and running workouts in real time.
5)
Xtreme alarm clock
The application allows you to fully customize your mobile phone alarm in the least abrupt way possible.
This is one of the best Alarm Clock apps for Android
6)
VLC Media Player
A large screen phone is also great for watching videos and movies. Also taking into account the possibility of watching streaming videos and even movies via the internet, it is advisable to download and install the VLC Media Player app, one of the best video players for Android and Hubi that extracts the links of streaming videos so that you can open them on VLC.
See article: Open streaming videos from sites like Youtube with VLC on PC and Android
7)
Spotify
The Samsung Galaxy has nothing less than an iPhone and can be used to listen to music, even streaming via the internet.
Among the Android apps to listen to streaming music on mobiles and tablets, Spotify is one of the best along with TuneIn.
8)
Samsung Smart Switch Mobile
allows you to exchange photos and files from one Samsung mobile phone to another, simply by placing them close together. It works a bit like Bump, but it's only for Galaxy.
9)
Samsung Flow
allows you to unlock your Windows 10 PC automatically. To use this application, you must also install the Samsung Flow driver and Flow app on Windows 10. Once the various applications have been installed, you can pair your Samsung phone to your Windows 10 PC using bluetooth. Once the Bluetooth pairing is done, you can access the Windows 10 Settings screen, go to the Account> Login Options section and, in the Windows Hello options, press the key to register a new device and confirm with the passcode. access. To complete the process you need to enter the unlock PIN on your PC, while on your mobile you need to register a fingerprint. After this setup you should be able to unlock Windows 10 PC using your compatible Samsung phone fingerprint.
10 )
Edge Screen
is an app to customize the SAmsung Galaxy interactive edge launch bar.
11 )
bestresourcesnow
The official application to follow this blog from a Samsung Galaxy and read the news in preview. Without a doubt is bestresourcesnow Tech the best app on this list? .
If they wanted to
look for other apps dedicated to the Samsung Galaxy family of phones
you can go on
Samsung Galaxy Store.
In other articles I recommend that you also look at:
- general list of the best Android mobile applications
- Original Android original apps that can also be installed on a Samsung Galaxy.
- Top 20 Android tablet apps
The best apps for Samsung Galaxy