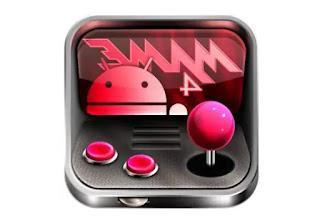 It is not strange that, these days, the re-releases of old consoles like the Sega Megadrive and the Nintendo NES still have excellent sales results, because the nostalgia of the old players is very strong and some titles have become cult for all seasons. Games like Frogger, Double Dragon, Donkey Kong, Doom, Street Fighter 2, Speedball 2, Final Fight and other historical ones are still in the memory of those who are 35 or 40 today and should still remain reference points for all.
Especially those who played them 20 years ago, but also the younger ones who want to have fun with
the historical games of the first consoles can still be played on Android smartphones and tablets
using the
applications that act as emulators
, which transform the phone into a portable console ready to load games from Nintendo, Sega and other consoles.
Their operation is simple, they are normal applications that however require you to use a specific folder in which to keep the games in the form of ROM (keep in mind that downloading ROMs is, in effect, piracy and that emulators can be used for games already in our possession).
To transfer the ROMs to the phone it is therefore advisable to create a special "Games" folder (which will be fine for most apps even if some emulators will require you to use a specific folder) and transfer them from your computer using a program to transfer files from PC to Android.
To run these applications and games it may be necessary to have a fairly powerful phone, with at least dual core processor.
Below,
10 best game console emulators for Android
which work fine and can be downloaded from the Google Play Store
1)
EmuBox
This is one of the newest old console emulators for Android, all included. It can play Nintendo DS, PlayStation, SNES, GBA and GBC games, supports basic game saving features, has joypad support and various settings to improve performance. Easy to use, it is one of the few emulators with Material Design. Obviously you have to load your ROMs in the app.
2)
Nostalgia.NES NES Emulator
What makes the 2P NES emulator great is that it allows you to play old NES games in two player mode via WiFi network. This makes it one of the best free emulators for Android to play multiplayer games with a friend in barrel, Super Mario and sports games. This emulator runs the ROMs saved on the device and does not include games.
3)
NDS Boy!
(
Nintendo DS emulator
)
To play Nintendo DS games you can install this application and then load the games from your computer. This emulator is one of the most popular for Android, it is updated frequently and works without crashes on most phones.
4)
John NESS
(
NES and SNES emulator
)
The Nintendo 64 was one of the best consoles ever released, with games with graphics of the same quality as those in arcades. John NESS is a very popular emulator for gamers who loved Nintendo 64 games, it works well and is very fast to load. The controls are well placed in the lower corners of the screen so you can play with your thumbs just like you did with the Nintendo64 joypad. Everything in this emulator works beautifully and with great precision.
5)
Multi Snes9x
allows you to play your favorite SNES games with friends over the LAN or online.
6)
Mupen64Plus FZ
(
N64
)
This is an excellent emulator for Android, with the same features as MegaN64, very nice for the way it presents the games in the library, with the start icons.
7)
ClassicBoy
(
PS1, N64, Game Boy
)
For fans of the old Game Boy and Game Boy Advanced, the ClassicBoy emulator should be very satisfying because it allows you to play old games from these historic portable consoles on your smartphone. It is highly customizable so that you can adjust the emulator's advanced settings and you can also customize the user interface. The placement of the control, the retro graphics and the original sounds of the games are perfect.
8)
RetroArch
(
GBA, NES, Sega, PS and more
)
If you want a single application to include multiple emulators of various consoles this is the one to download to your phone. You can also emulate the old Atari and Commodore 64 computers as well as any model of Game Boy, PlayStation or Nintendo. The operation of the controls will be more or less comfortable depending on the console and the game, most likely it will take some practice to get used to.
9)
PPSSPP
(
PSP emulator
)
The PlayStation Portable (PSP) was Sony's answer to the Game Boy, a hugely successful portable gaming system when it came out in 2004, with games of the highest quality graphics. The settings and loading of ROMs are easy to manage from the settings menu, while the controls work well and manage to turn a smartphone into a PSP almost perfectly.
10 )
Androgens
(
Sega Genesis emulator
)
The Sega Genesis console was not a commercial success, but some still remember it as one of the most graphically advanced, with some of the best games.
Anyone who owns Sega Genesis games can load them onto their Android phone and run them with this great emulator.
11 )
MAME4droid
(
MAME emulator
)
MAME4droid is the Android version of Mame, the most famous emulator for playing old games on PC that I talked about several years ago. The library of games supported by Mame has more than 8000 titles, some that can be controlled well for the smartphone, while others will be unplayable.
12 )
Arcade Games Emulator
is one of the easiest emulators to use on Android, with games already in it. n this emulator you can find pre-loaded games of the Arcade genre, which were the most popular in arcades of the 90s and early 2000s such as Double Dragon, Alien, Blade Master, Ghost and Goblin, Street Fighter and Altered Beast, optimized to be controlled with the buttons on the touchscreen
Finally, if you feel bad with emulators and you don't have games available, remember that many more are available in the Google Play store.
best mobile games of the past
Best console emulators for Android (NES, Gameboy, DS, PSP etc)