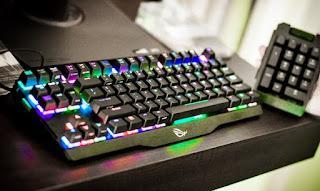 Although the technological evolution of computers has brought touch screens, physical keyboards still remain, after so many years, an integral part of computer science and an indispensable piece for any computer. Generally the keyboard is given as a gift or bought together with fixed PCs and often no one pays absolutely attention to the type of model or its characteristics.
But since the keyboard is essential to perform most of the functions of a Windows PC, it's worth discovering
what types of PC keyboards exist
, what differences are there eq
which you can buy to write more comfortably, play and work
.
Types of computer keyboards
The keyboard of a normal computer consists of about 110 keys arranged in four different layouts in use around the world: QWERTY, AZERTY, QWERTZ and HCESAR.
In mechanical keyboards, each key is made from a pair of plastic pieces that intertwine like scissors. When you press the button, the two pieces flatten on top of each other and touch a particular point that sends the signal to the computer and is received by the driver on the system. PC keyboards can be different depending on their use: for games, for the internet or for multimedia applications.
We have seen in another article
what are mechanical keyboards and differences with normal keyboards
Pointing out the main advantages of this type of keyboard is the response speed and the physical feel of the pressure.
PC keyboards
can have
different forms
for better
ergonomics
, they can be
wireless
and connect to the computer in
WiFi
, Bluetooth or connected via cable with USB or PS2 socket and, in both cases, they can have the
backilluminazione dei tasti
. Wireless keyboards are very convenient, although they run on batteries that need to be recharged and may not work when you start your computer to enter the BIOS. The leading manufacturers in the sale of keyboards are Logitech and Microsoft which obviously produces keyboards optimized to work with Windows.
Best PC keyboard to buy
Taking the Amazon online store as a reference for prices, let's finally see
some of the best keyboards to buy for PC
.
1)
Microsoft Wireless Comfort Desktop 5050
it is one of the best keyboards for its ergonomic curved shape and a space in front of the keys on which to rest and rest your wrists.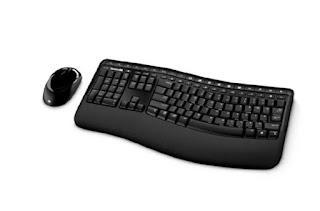 The keyboard is sold for 63 euros including mouse. You can get an overview of Microsoft keyboards on the official page, from which you can also buy them online.
Among these it is also noted
Sculpted Egonomic Keyboard
which, at the moment, costs over € 100 and is considered among the most comfortable of all, with the keyboard divided in two, curved, with a particular wrist rest.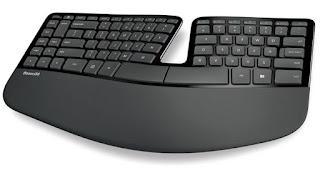 2)
Logitech K400 Plus
is a wireless keyboard that costs 33 Euros, with a touchpad on the side similar to that of laptops, which can be used as a mouse.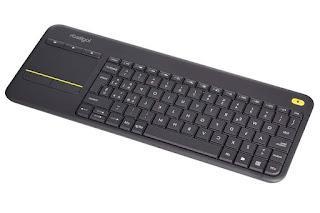 It is a lightweight and portable keyboard, which you can also hold on your lap to use your computer when connected to your TV. As a shape it is however of the standard type, rectangular, without particular ergonomic advantages.
3) to
Trust VicTsing
it's the cheapest backlit keyboard you can find.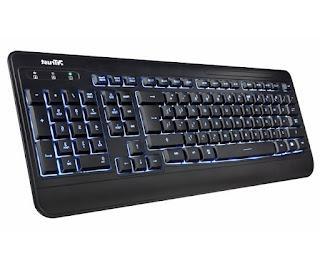 The colored backlight (three colors available) around each key, in addition to being aesthetically very eye-catching (and perhaps even annoying for someone), is also convenient for writing to the PC in the evening and at night, keeping the lights off. The Trust keyboard is cheap because, in addition to the just sufficient quality, it is not wireless and does not have an ergonomic shape.
4) The best wireless, backlit keyboard with days-long battery and ergonomic design is the
Logitech K800
which, however, costs 90 euros.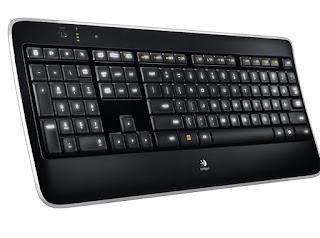 The numerous reviews on Amazon testify to the goodness of this product and justify the high price.
5) Those who want to exaggerate with the aesthetics of the backlight, instead of buying the Trust eLight Led seen before, if they have money to spend, they can buy the
Razer Blackwidow
from 150 Euros, dedicated to gamers.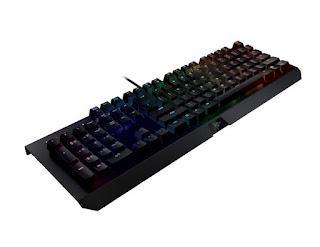 Even if it is not wireless, it is a very good mechanical keyboard for gaming but also for everyday use, given the well-spaced keys and the feeling to the touch that gives strength, with the right key travel.
6)
As a backlit keyboard
cheaper but high quality (which I bought myself) I can recommend the
Corsair K55 RGB
, from 35 Euro, which also has a palm rest and which has additional programmable keys.
7) Come
wireless keyboard
simple you can buy the
Logitech MK550
, wireless, at a cost of 45 Euros which also includes a wireless mouse with dedicated receiver.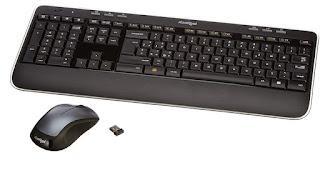 8)
Corsair Strafe RGB
(mine) one of the best mechanical keyboards at 70 Euros, with programmable backlighting for each single key, ideal for writers and gamers.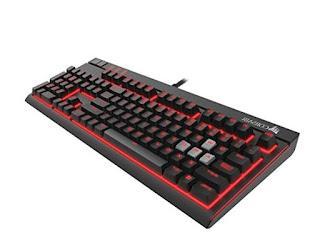 9) One of the best mechanical keyboards we can see is the
Logitech G413
, a wired mechanical keyboard suitable for gaming but can also be used without problems for everyday use.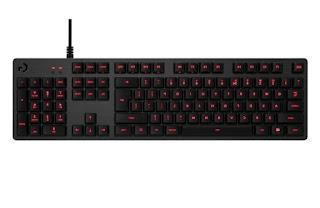 10) One of the most beautiful and expensive keyboards we can see is without a doubt the
Logitech G910
, which has additional programmable keys for gaming or other daily actions, well-spaced keys and backlighting.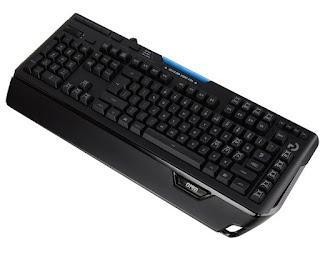 11 )
Other keyboards
Continuing the search on Amazon you can find other models of various types, with different shapes and characteristics. The only thing to pay attention to when buying online from sites like Amazon is that the keyboard is QWERTY and English, otherwise the keys may be arranged differently.
PC keyboard types: wifi, ergonomic and backlit