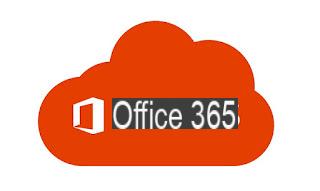 In the path that will take us one day to not install any program on the computer and to use only programs in the cloud or on the Web, Microsoft for years has anticipated everyone and made available
Microsoft 365
(
formerly called Office 365
), a platform that combines the classic Microsoft office suite with the most advanced cloud technologies, so you can work on documents wherever we are, even in cooperative mode.
Let's see in this guide
how Microsoft 365 subscription works
and because it is preferable to the purchase of the classic Microsoft Office activation license, the latter useful only for those who work from home or have a small office without employees.
What's included in Microsoft 365
Microsoft 365 understands
enhanced versions of the Access, Excel, Outlook, PowerPoint, Publisher and Word programs
.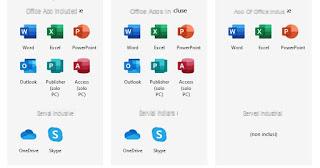 Based on the package purchased we will have more or less apps included;
most of the apps can also be used by browsers without losing any function
and without having to download anything to your computer (except Publisher and Access, which always require installation). If we wish, we can always download all the programs of the suite on the computer and use them with the online features enabled or disabled (the installed versions also work without the Internet).
In addition to the typical Office programs
we find total integration with the OneDrive cloud
(6TB per family or 1TB for individual subscription), which enables automatic saving on the cloud for each change made (so as not to lose any important document) and integration with Skype, so you can immediately call or hold a meeting with the staff or colleagues, showing the work done or in progress as we write and also with Microsoft Teams, the videoconferencing app, which can also be used to connect families and friends.
Your Microsoft 365 subscription also includes unrestricted, full-featured use of
Microsoft Office per Android e iPhone
.
The full service Microsoft Editor with grammar and spelling checker is also included.
Among the main innovations
, speaking specifically of the Office programs, we have:
In Word you can open PDF files turn them into Word documents. It is possible to embed videos in documents and the layout is easier to use, with a simpler way of positioning the elements on the sheet.
Excel it is smarter to fill in repeated information such as lists and to sort copied and pasted data into a table from a web page. A quick analysis system suggests the best chart to use and automatically creates pivot tables to analyze the data. Excel can also be linked to the bank account to import transactions and see where the money has been spent.
Power point features a new presentation view for use on tablets so you swipe your finger across the screen to change slides. In Powerpoint is also available, with a 365 subscription, the Presenter Coach tool, which is used to receive an opinion on how a presentation is presented by voice.
Outlook becomes the ideal companion for every office worker, sharing calendars and appointments with contacts in the address book.
If, on the other hand, we activate a
Microsoft 365 business license for companies
, we will also have access to the Exchange mail server, the creation of a dedicated OneDrive cloud space with all colleagues, access to Microsoft Teams to work in smart working and the ability to download Microsoft SharePoint.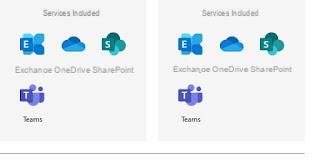 In any case, we will have the best technology developed by Microsoft to combine office productivity with the latest cloud technologies.
Microsoft 365 subscription types
Microsoft 365 will be available in different versions dedicated to home use or business use.
The subscription for the House
has the following versions (all prices include VAT):
Microsoft 365 Family: usable up to a maximum of 6 people, at the cost of
€ 99,00 per year or € 10 per month.
Microsoft 365 Personal: dedicated to use for one person only, at the cost of
€ 69,00 per year or € 7 per month.
Buying Home and Student it is nothing more than the purchase of a copy of Office to be installed on a PC for 150 Euros, without subscriptions
For business use, we can activate the following versions (all prices shown are excluding VAT):
Microsoft 365 Business Essentials: the cheapest package, with which to use only the web versions and mobile apps at 4,2 € per user per month.
Microsoft 365 Business: the most suitable package for small businesses, at a cost of € 8,80 per user per month.
Microsoft 365 Business Premium: the complete package with all the features, at a cost of € 10,50 per user per month.
To compare all versions and choose which one to activate, we can visit the Office 365 comparison page.

Can we download Microsoft 365 for free?
We can try the Microsoft 365 Home version
free for 30 days
; all we have to do is visit the Microsoft 365 free trial site and log in with a Microsoft account, Hotmail or Outlook.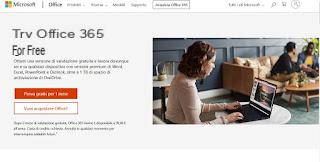 The installation requires an internet connection and the insertion of a valid payment method (credit card or PayPal), even if we do not want to renew the subscription at the end of the free trial; in the latter case we will have to cancel the registration before the end of the 30 days in order not to pay.
System requirements for Microsoft 365
The minimum system requirements
to install Microsoft 365 are:
1 GHz x86 / x64 processor
Memoria da 1 GB RAM (32 bit) / 2 GB RAM (64 Bit)
Free space on 3,5 GB hard disk
Windows 10, Windows 8 or Windows Server 2008 R2 operating system with .Net Framework 3.5 or higher installed.
Even if Windows 7 is no longer supported after January 2020, Microsoft provides security updates for Office 365 until January 2023: if we still want to use this operating system, we can do it without too much trouble although we recommend everyone to
switch to Windows 10 as soon as possible
.
How to install and uninstall Microsoft 365 on PC
Existing subscribers can download and install Microsoft 365 programs
from your account page, by logging in with the credentials associated with the license (if we are in a company, these credentials are provided by the network administrator).
To completely uninstall Office 365
, you will first have to log into your account on the Office website and deactivate it before uninstalling the program from your PC.
Deactivating Office allows you to use Word, Excel, Powerpoint and Outlook in read-only mode, so documents can be viewed but not edited, created or saved.
Conclusions
With the potential offered by Microsoft 365
it no longer makes sense to buy the classic version
where you pay the license only once and use the programs that are provided to you: with Microsoft 365 we will always have updated programs, which can also be used online, integrated with cloud platforms and with the most useful work tools, paying a monthly or annual subscription .
If we are looking for all the methods to download Office for free, we advise you to continue reading our article
All the ways to use and download Office for free
.
If, on the other hand, we want to try alternatives to Office, even to replace Microsoft 365 for free, just read the suggestions in our articles
Top 10 Free Microsoft Office Alternatives for PC and Mac, in English
e
Office for free and online to write and save documents
.
How Microsoft 365 subscription works