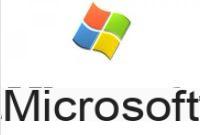 Microsoft is the richest and most powerful computer company in the world mainly because it has almost a monopoly on the market for operating systems and office programs. Windows and Office are paid products that almost everyone in the world owns.
But anyone who hates Microsoft for the money it makes might be surprised to find out how many programs are distributed for free to everyone, with no limitations.
In this almost corporate-style article (I certainly don't work for Microsoft ...), we see the
best programs and free applications that you can download and install for free on your Windows 7 and Windows 10 computer
. It is mostly a summary of programs already described in other articles, all collected together on this page. Impossible to consider the entire Microsoft software park but this list, including
programs for work and leisure
, for a total of 50 applications, they are all
free
and will surely make your computer more efficient, safer and more fun.
I
best Microsoft programs FOR pc are
:
1)
Microsoft Office Online
, to use the entire Office suite with Word, Excel, PowerPoint and OneNote for free, via the internet, without installing anything.
2)
Onenote for PC and Mac is free
and downloadable as a single program without necessarily having Office.
3)
Media Creation Tool
, the program to download and install Windows 10 on any PC, for free
4)
Outlook.com
it's Microsoft's mailbox that competes with Yahoo and Gmail for the palm of the best.
5)
Microsoft Office Free Templates
is the website where you can download templates and templates for any type of Office, Word, Excel or Powerpoint document.
6)
Office Starter 2010
, the free and simplified version of Office included in Windows 7 Starter.
7)
pptPlex
allows you to zoom in and out on your PowerPoint slides, creating video presentations with jump zoom instead of scrolling (see the article Presentations and slideshows with zoom on Powerpoint).
8)
Forgotten Attachment Detector
is a plugin for Microsoft Outlook that allows you to remind the user to insert attachments in email messages.
9)
Free Images and Clip-art
See the list of the best sites to download Clipart
10 )
Noreplyall for Outlook
is a plugin that allows you to prevent whoever receives e-mails from replying to all.
11 )
Microsoft Office Compatibility Pack
allows Office 2000, XP and 2003 users to open, edit and save documents in the new format of Word 2007, Excel 2007 and PowerPoint 2007.
Also read how to open Microsoft Office 2007 docx, xlsx and pptx files.
12 )
Excel Viewer
allows you to open and print Office documents from your computer without having Word Excel, Access and Powerpoint installed on your computer.
13 )
Microsoft Powertoys
, tool to improve Windows 10 and add new functions.
15 )
IEToys
allows you to add other functions to Internet Explorer. Hiding images from a web page, looking up words in an online dictionary, correcting invalid web links and many other things. IEToys automatically optimizes Internet Explorer for fast broadband connections when downloading files.
16 )
Desktops
enables virtual desktops on Windows useful for working with many programs and many windows together.
19 )
Internet Explorer 11
the latest version of the Microsoft browser for surfing the internet for Windows 7.
20 )
Microsoft Fix It Center
is a collection of tools for quick fixes for Windows 7 problems and errors.
Read also about the solutions to Windows problems with Microsoft Fix It.
21 )
Microsoft Baseline Security Analyzer
make sure your computer is safe from network intrusions.
22 )
RichCopy
is the Windows tool for speeding up the transfer of large files across the network, making it easier to copy multiple files at once.
23 )
AutoRuns
it allows you to disable programs that start with your computer and is an indispensable tool.
24 )
Skype
it needs no introduction, it is the program for calling in VOIP and chatting
25 )
Windows Live Writer
(today it is Open Live Writer) is the program to write on a blog from the computer
26 )
Windows Live Movie Maker
allows you to create videos from a photo collection and manipulate videos recorded with the camera.
27 )
Kodu Game
is the free video game development platform dedicated to beginners and even children.
28 )
EMET, anti-exploit against unknown security holes of programs
.
29 )
Windows Live Photo Gallery
is a photo management program that also offers numerous easy but powerful tools for photo editing.
30 )
Microsoft Image Composite Editor (ICE)
allows you to create panoramic images and photos on your computer.
31 )
Microsoft Silverlight
is the web browser plugin to watch live streaming video. It is used by the RAI site.
32 )
Bing Mappe 3D
is Microsoft's answer to Google Maps with street maps from around the world and 3D satellite view.
33 )
WorldWide Telescope
contains the best images taken by ground and space telescopes.
34 )
Powertoys per Windows 10
is an official tool to add new functions to Windows 10.
35 )
Microsoft Photo Story 3
it may be old but it is still one of the best and easiest programs to create videos with photos and music.
36 )
Virtual PC 2007
is a program to virtualize other operating systems on the same computer, which can only be installed on Windows XP and Windows Vista. You need to have a genuine copy of Windows to use it.
37 )
Insomnia
is a small tool to prevent Windows from putting your computer to sleep or shutting down automatically.
38 )
Onedrive
provides 5GB of free space for internet file storage. It is designed to integrate with other Windows Live services and you can dedicate 5GB to synchronize on multiple computers, ie to have the same files both on various PCs and on the internet.
39 )
Family Safety
is the free tool that allows you to monitor what you are doing on your computer. Basically it is the control and authorization tool for a family computer so that children cannot take risks online and risk ending up in bad sites.
40 )
Windows Live Mesh
was the program to synchronize multiple computers so that they always have the same files, now replaced by Onedrive.
41 )
JouleMeter
allows you to calculate how much electricity your computer consumes.
42 )
SyncToy
it is used to synchronize multiple folders on the same computer so that they always have the same updated content.
43 )
Windows Easy Transfer
allows you to transfer settings, files and documents from the old computer to the new one.
44 )
ScreenRecorder
it is used to capture screenshots on the screen and record what you see on the desktop.
45 )
Windows Memory Diagnostic
it is a diagnostic tool to examine if the RAM is broken.
47 )
Microsoft Security Essentials
is the free antivirus program for Windows.
48 )
Microsoft Mathematics
is a solver program for math expressions and functions.
49 )
MSE Antivirus Microsoft Security Essentials
50 )
RamMap
to know in detail how the RAM is used in the PC.
I recommend that you don't try to install all the programs on this list in one go, or you will bring your computer to its knees. Instead, it is advisable to choose the tools that are deemed most useful, also by checking the attached explanations.
Top 50 Microsoft programs for PC to download for free