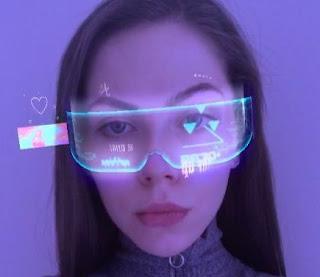 Last year Facebook released free software called Spark AR Studio to create AR filters on Instagram or Facebook Messenger, so anyone could do it. AR stands for Augmented Reality and is that effect that shows virtual elements (for example a hat or cat ears) on real images (For example your face framed by the phone's camera). With these filters it is therefore possible to create striking and original Stories, record videos and even play games.
To date, there are really many filters on Instagram that can be opened directly on the application, by going to the Stories function and scrolling the register button until you find the one you want to use. Since now, thanks to the contribution of users and the Spar AR Studio software, there are hundreds of Instagram filters, it is interesting to discover some of the best ones, the most particular, the most accurate and the most used by those who want many Likes.
Best Instagram filters
1) Dragon Ball: With this effect you can look at the camera framing as if using the special DragonBall glasses that show the opponent's strength.
2) The Joker: to turn into Joker in a selfie.
3) Penguin: this filter allows you to see penguins on the floor framed with the camera. see yourself with fairy wings.
4) Wings AR: to make wonderful colorful fairy wings appear on your back.
5) Batman: to add the Batman mask on your face.
6) Delorean: to see a Delorean car (the one from Back to the Future) parked on the street framed by the camera.
7) Salt Bae: to put your face in place of that of the famous Chef Salt Bae while pulling the salt with his elbow.
8) Pinocchio: to see your nose as long as Pinocchio's.
9) Polaroid: to take a photo inside a virtual print of the Polaroid.
10) Tatoos Face: to fill your face with tattoos and take a nice photo to send in the stories.
11) CyberPunk: to apply a very nice futuristic effect to the face photo.
12) BubbleUp: to see your head inside a soap bubble.
13) Flower Girl: adds a stylish flower mask on her face to cover her mouth and nose.
14) Fruit Frenzy: is a game where you have to collect the fruit that falls from above.
15) The Mask: to disguise as in The Mask.
16) Demon Light: To become a demon of light (very effective).
17) Flappy Bord: a game where you make a bird fly by moving your head.
18) Wow Doll: to change eye color in a super realistic way.
19) Cry Baby: to add colorful, very feminine tears to the face.
20) Diamond freckles: very trendy, for girls.
Best Instagram filters to use for photos and stories