Make quality photos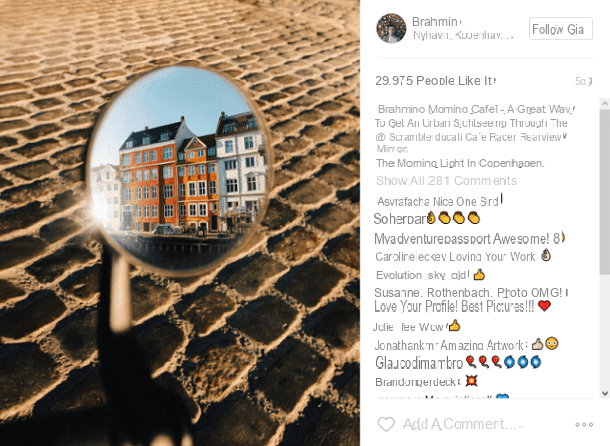 If you want to know how to be successful on Instagram you need to start from the basics first. Instagram is a photographic social network therefore it must focus everything on visual content such as photos and videos. With this goal in mind, you need to start having an overly critical eye towards the photos you take: are your shots in high definition? Do the photos you post have a distinctive trait? Are the subjects original, could the shots have been made differently? Ask yourself questions like these trying to figure out if you are actually satisfied with the quality of the shots you take or if you could improve them in some way.
If you already have a passion for photography and are willing to invest time (and maybe even money), you are already definitely at an advantage. For example, you could think about attending some training course to learn the profession of the photographer and consequently improve the quality of your shots. Your ultimate goal should be to post photos that stand out clearly above the others due to their extreme beauty.
Still with regard to the publication of photos, I suggest you find your own unique style and, to do so, you could for example make a color correction to the photos giving the images taken a touch of greater originality. To carry out this task you can choose to use programs or even applications: in this regard I recommend reading my guide entitled Best apps to edit photos.
Also don't forget the important lesson: quality must always be above quantity. This teaching means that, although there is a need to publish photos constantly, this must not affect the quality of the photos. Just to give an example, if you have taken more than one photo of a subject, do not publish them all: choose the best one and make it useful in the way I have just explained to you.
Expand your audience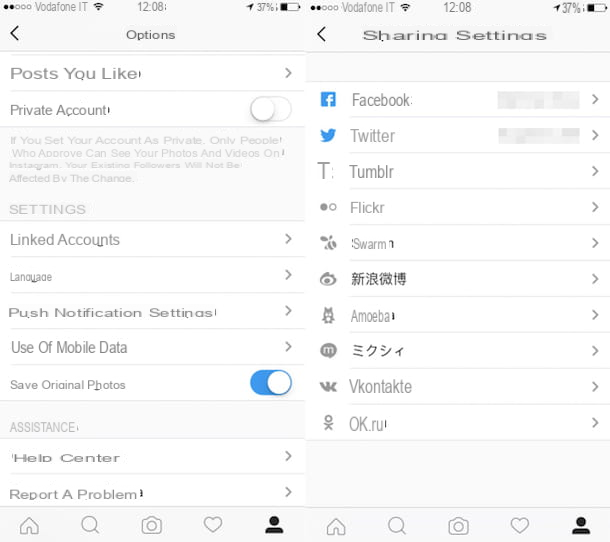 If you want to be successful on Instagram, someone needs to see the photos you post. For this very reason, popularity does not come out of nowhere and one thing you can do to give your profile a little boost on Instagram is to share images with users of other social networks.
In addition to manually sharing your shots, perhaps by sending them via private message to friends or relatives, I advise you to start using Instagram also as a social network for interacting with people.
Identify people who have a job similar to yours and with whom you share dreams and passions, start following them on Instagram and comment on their photos. With a little good will and above all with a little luck, you could attract their attention and, once you have established a more intimate relationship, you could send them to reciprocate the interaction on your profile.
Also, if you want to expand your audience, I recommend that you activate the Instagram automation service which automatically shares the images you post on your Facebook profile or Facebook page.
To make this connection, go to the social network settings by tapping the icon with the little man symbol located at the bottom right of the main Instagram screen. Then tap on the button with the symbol of three dots located at the top right to access the section options del social network.
At this point, locate the menu item Linked Accounts to access the section Sharing Settings. You will now have to identify the social network of your interest in which you want to share and then tap on it. At this point, proceed by logging into the social network in question and authorize Instagram for simultaneous publication. Once this option is configured in the Sharing settings, you just need to activate the button for the social network you have selected which will be present in the screen relating to the publication of a photo on Instagram.
In particular, I suggest you not to connect Instagram to Twitter through this option just indicated but to use the default sharing settings of the service IFTTT. If you have never heard of it, know that this is a service also accessible via the Web that allows you to automate sharing from Instagram to Twitter, publishing photos as images. At the present time, this thing does not happen by acting through the Instagram sharing settings; by default these are published in the form of links.
To find out more, read my guide on how to download photos from Instagram, I explained how to use it.
Interact with users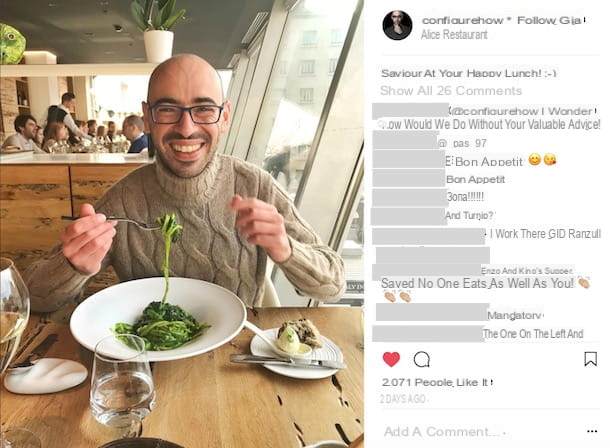 Since Instagram is a social interaction platform, if you want to be successful you must know how to use it in the right way; this means that you must not use the profile only as an advertising showcase for your content, but you must make sure that others know you as a person, not as an account that promotes its content.
Consequently, you can understand that interacting with as many users as possible is the basis of what is popularity. On Instagram, as on other social networks, we can distinguish, generically speaking, three or four macro categories of people. Let's analyze them together.
People who actively use Instagram: they are all those who publish photos, videos and who, like you, try to get noticed. Usually these are also the people who comment most often and who may be interested in the content you post. These people are the wealth of the social network and you must become one of them. If these are the people who follow your account, consider these your "real fans"; interact with them and involve them in your projects as much as you can.
People who use Instagram to follow famous people: Instagram is very popular among famous people of television and entertainment and there are those who use the photographic social network only to see the content they publish. Probably these types of people are more reluctant to interact and just watch. In this case, if you wish to become famous, you should try to attract the attention of famous people to gain the affection of their followers.
People who have a private account or who don't post photos and videos: if you want to be successful on Instagram, avoid wasting time chasing these kinds of people. Most likely they use Instagram only to browse other people's lives undisturbed through the photos and videos they post, without interacting in any way. These types of people are unlikely to share your content and you need others to interact with you if you want to become famous.
People who actively use Instagram and who have the same interests as you: are the subjects you need to aim for. Interact with them and try to establish a spontaneous relationship; they will be the ones who will become your "real fans".
Use all the tools of Instagram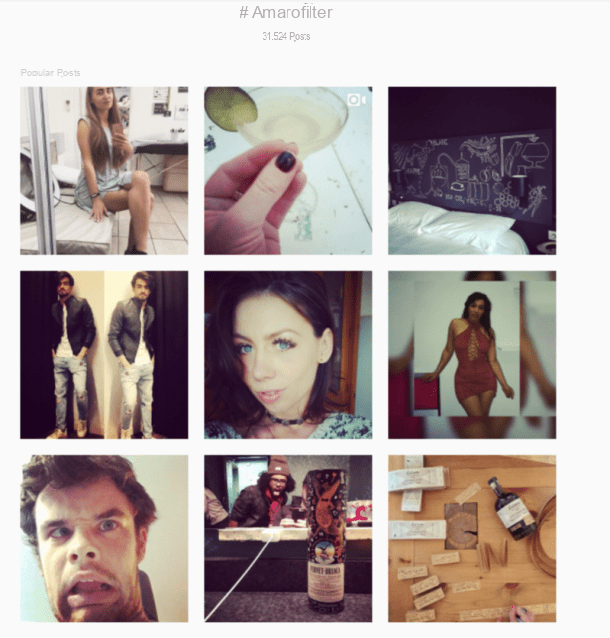 Do you want to be successful on Instagram? Then make sure you know how to make the most of all the tools of the social network. It is not enough to publish photos and videos, also create Stories and broadcast your content live. Instagram has many other features and you need to learn how to use them to the fullest if you want to interact with your audience and engage them. Let's see in detail what are the Instagram features that you absolutely must know how to use.
Hashtag: Hashtags on Instagram are essential because they allow you to categorize images and expand your audience. People on Instagram start with hashtags to do a search and may even decide to follow them. You must therefore try to include all 30 hashtags available in the description of the photo you publish. To find out which hashtag to use in the photos I suggest you visit the site Top Hashtag, the website All hashtag, or download the app for Android and iOS Top Tags .
filters: do you want to give your photos a unique style but you don't know how to use editing programs? No problem, you can also make your photos original using Instagram filters. The most used are filters Earlybird, X-Proll, Hefe, Rise, Valencia, Amaro, Brannan, Lomo-fi, Hudson.
To learn more about using advanced Instagram tools, like stories and streams, read my guide on how to live on Instagram and how to tag your Instagram story.
How to be successful on Instagram