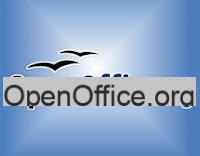 The classic work tools for the computer today are Word, Excel, Powerpoint and Access, which are part of the Microsoft Office suite, which has now reached its 2007 version, and everyone knows this.
Microsoft Office obviously has to be paid and, even if, for home use, it is often and willingly cracked, it is undeniable that there are many unpleasant inconveniences as seen in the article on the Office product key.
In this blog, as you can see from the other articles, they are always looking for
free solutions
and free programs therefore, with the release of
new version of Apache OpenOffice 4
, I take this opportunity to report the second largest competitor of Microsoft Office.
The other is
the free LibreOffice program
, very similar to OpenOffice, based on the same code as Openoffice.org.
First of all I want to clarify that OpenOffice, although less used and less known, is absolutely
at the height of its competitor
from Microsoft: it opens, edits and reads the same files, has the same options and functions, and is lighter and faster.
OpenOffice is therefore a complete suite of software for the classic work activities on the computer: word processor for writing documents, Excel spreadsheets, utility for the creation of Powerpoint type presentations and a program for the manipulation and creation of files in graphics such as images and animations, tools for business graphics and Access-style database management.
OpenOffice is compatible with the most popular formats
used by commercial Microsoft Office packages and allows direct saving in PDF format.
All these functions are integrated with the functionality of the extensions, the plugins, which in some cases offer absolute novelties for the office automation market.
Many defects of previous editions have been ironed out
from this version 4 and thanks to the modular approach, anyone can download and add new services and features, obviously all free.
OpenOffice 4.0 has a completely renewed graphic appearance, with a new start center and a new set of icons, and offers a long series of completely new features visible in detail in pdf format on the Plio website and summarized below in this article:
Writer
(word processing): display of more pages when editing the document, better management of linguistic tools that are installed as extensions (double click), better management of notes.
Calc
(spreadsheet): increased sheet size to 1024 columns, new module for solving linear programming problems, new collaboration features for user groups.
Impress
(presentations): possibility to insert tables in the presentation.
Draw
(drawing and graphics): increase in the size of the sheet up to nine square meters (300cm x 300cm).
OpenOffice 4 also improves support for extensions, which offer some completely new features such as the
multilingual support
reporting for companies
, the reduction
the size of the presentations
(including those of MS Office, megalithic in size, on which the same MS Office allows you to intervene only manually), the screen for the presenter, and finally the
edit PDF files
and hybrid PDF handling, which is a PDF file that OpenOffice handles like a normal editable ODF file.
In May 2009 the version 4 was released which presents a more efficient support for grammar checkers and an increase in the number of terms managed by personal dictionaries.
OpenOffice 4.0 can be downloaded for free
both for Windows, both for Linux and for Mac OS X, at this page:
Download Apache Openoffice
or
other 90 languages
For other resources, the links to:
Models in the cityno
Extensions for AOo
Dictionary cittàno
The best extensions and plugins for OpenOffice.
Open Office for children and beginners is described on another page.
The software uses the Open Document Format file format (ISO / IEC 26300 standard), reads and writes the most common proprietary formats, and is available for the main operating systems in about 100 languages ​​and dialects, so much so that it can be used in their mother tongue by more than 90% of the world population. OpenOffice comes with the GNU LGPL (Lesser General Public License) or GPL (General Public License) and can be used free of charge for any purpose, both private and commercial.
In another article the best Office Online.
OpenOffice 4 to use Microsoft Office programs for free