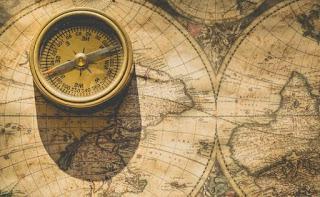 During the organization of a trip, whether it is for work or for a holiday abroad, the main thing you need to have easily available all the useful information to plan and optimize the time spent in the place to visit is always one
custom map
, which can function both as a tourist guide and as a map for the places of interest we intend to visit.
If we have never created a custom map before and want to avoid using traditional navigators, in this guide we will show you
the best sites where you can create customized maps with directions and itineraries
. On these maps we can add any place, the comments of other users, photos and tourist details. All the services that we will show you are free and, once the map has been created, simply print it from the browser to immediately have a reference of the area to visit.
READ ALSO ->
Create routes and itineraries on Google maps
How to create custom maps
There are many sites that we can use to create customized maps, but we have decided to immediately show you the best ones with updated maps and itineraries so as not to waste too much time and run the risk (rare anyway) of finding yourself with a map that is not updated to the latest news. .
Best custom map sites
The first site that we recommend you use to create custom maps is
Google My Maps
, derived directly from Google maps and accessible from the official website.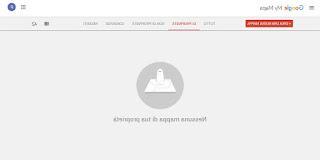 Once logged in with any Google, Gmail or YouTube account, we can create our personalized map by pressing the button at the top
Create a new map
, so as to access the map editor based on Google Maps, where it will be possible to choose the map limits, the points of interest we want to insert and other useful details. From the page that we have linked to you at the top it is possible to access the maps we have created and we can also view the maps we have shared with friends via chat or social media (they must be associated with our account or freely accessible).
Alternatively we can create customized maps by turning on using the service
Mapness
, accessible from the official website.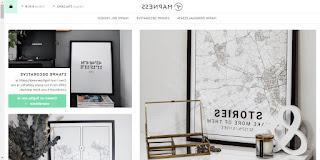 With this site we can create customized maps of cities and entire areas, complete with directions and points of interest. This site also allows you to make map prints and apply decorative effects, so you can create paintings or posters with the most desired destinations or with the cities we have visited in all our travels around the world.
Another very useful service for creating customized maps with directions and itineraries is
Mappy
, which we can reach from the official website.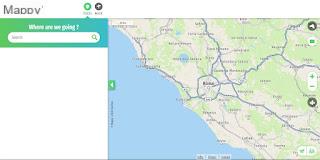 With this site we will be able to create a map for any city in the world or create our own map (with points of interest and things to see) for a province, a region or an entire state with a few simple clicks of the mouse. If we also want to include travel itineraries in our map, all we have to do is click on the top
Route
and choose the departure and destination, in order to obtain an updated map with all the information ready to print.
Another very valid service for creating customized maps is
GLOTTER
, accessible from the official website.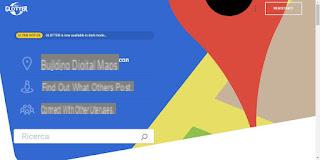 This service uses Google Maps to provide personalized maps in every detail, with the possibility of adding personalized placeholders along the route, adding places and itineraries shared by other GLOTTER users and connecting with other users of the service, so as to be able to share ideas of travel, itineraries and even create a customized map between multiple users.
Other custom map sites
If the services we have shown above are not enough and we are looking for valid alternatives, we invite you to take a look at the bulleted list below:
Here Maps Creator: site of maps in cittàn that allows you to create an itinerary on the map, writing the various stages of the journey.
Mapme is a very similar site, a Web 2.0 style project that allows you to create custom maps. Once created, you can then modify them as you like and share them with other registered users on the site. Guided Tours can thus be created and the people who visit them will be able to give their opinions about it, exchanging their knowledge and, why not, socializing in this social mapping service.
MapTive is a great free site for creating custom maps for each destination and each city.
MapChart: another very valid site for creating customized maps of entire nations, portions of the continent or the world.
uMap: totally free and open source service that uses OpenStreetMap maps to create customized maps with itinerary and directions.
Whatever the choice we will always have the possibility to create and print our personalized map, whatever our purpose (didactic, personal travel, business trip etc.).
Conclusions
Even if nowadays we use the navigator included on the smartphone to reach any destination and to find the best itineraries, it does not mean that we have to put aside old habits: we can still now create personalized maps with directions and itineraries, even as a form of memory (nothing prevents us from printing paintings or posters of the places we have visited).
In another guide we told you about services for
download travel guides for all over the world
, while if we want to create maps with itineraries we can also read our article to create
maps of tourist itineraries and guided tours
.
Create customized maps with directions and itineraries