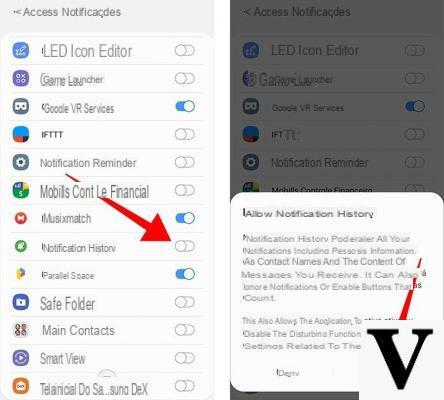 How to recover deleted Instagram Direct chats
You need to know that, unlike messenger or others messaging applications, the Direct of Instagram are not a real one application of messages.
And what does this mean? If you are asking this question rightly, we will try to explain it to you in the simplest way possible:
the messages you have sent and received do not have a local copy
, i.e. they are not stored on your device, but only on the platform server.
In case of erasing the message sent or received, this is not deleted from your mobile or computer, but directly from the server. This means there is none left any kind of copy available, so the recovery unfortunately, it's impossible.
One possible solution to recover deleted messages on Instagram: ask the other party
The fact that you delete one whole chat from your phone, however, does not mean that the counterparty received The messages cannot read what was sent, so the only way to retrieve the message information is ask the recipient for it.
We know that it is not the ideal solution, nor what you wanted to hear, but it's still one hope to find the information you were looking for, if you are not on good terms with this person, and you are not willing to ask for information, then unfortunately your information is to be considered lost forever.
Unlike what happens on Facebook's Messaenger application, if you delete a message sent this by you it will not be seen by the receiver. This is a double-edged sword, but if you regret after texting and the person hasn't seen it yet, you'll have time to get rid of it.
How to recover photos from Instagram direct chat on Android
Although the messages cannot be recovered, there is hope of recovering the photos and files sent.
This is very positive news in that not all the information is go persand, and it is possible that the data you were looking for was right the photos. This is possible because the multimedia files come downloaded to your device and they are not in the hands of the server alone.
How to recover chat media files from Android
Now that you have the good news that it is possible track this data let's see step by step how you have to do for recover these informations:
Open the Photo App from your mobile
Click on the icon it has three horizontal bars
Select the option Device folders
You will find a folder called Instagram, click on that
The game is done! Will you be able to see the images and files shared through this platform
Se do not you think this folder named Instagram, you can search in the Whatsapp of your mobile phone that manage i fillet. Don't give up because looking in the internal memory you will find the call option Pictures and option Instagram and there will be the information you were looking for.
How to recover deleted Instagram Direct messages, photos and videos on iPhone
As for the messages, unfortunately even for those who have possessed an iPhone the recovery It is not possible unless you can get in touch with the other person of the chat to have the screenshots.
Here is the instead passivated to recover the multimedia files that they sent:
Open the application of Gallery
You will find the option all the pictures, click on it
In the folder Instagram all files will be there
In case you can't find the files you were looking for, because you also deleted them from the your device, you can always search in the files folder recently deleted, if they have been eliminated for less than 40 days, otherwise DON'T will recoverable.
Recover deleted Instagram chats online: don't trust any site!
Are you really desperate and have come across a site that tells you it can retrieve all chats, even messages? Don't trust it, run away like crazy, because probably what they want is just a little bit of you money o steal your credentials.
As a general rule do not share never yours personal data, because you would become the perfect victim for hackers, almost voluntarily placing yourself in their hands the moment you provide your username and password.
There are a lot of sites and apps who will promise you the impossible in order to deliver your data to them, as mentioned before, do not trust why this It is not possible, these sites take advantage of your desperation to get hold of your data. Scappa as long as you have time!
The next time you want to cancel a chat because of an anger or a sudden decision, think carefully, as it may turn out to be a bad idea, as there is no going back and it is a irreversible decision!