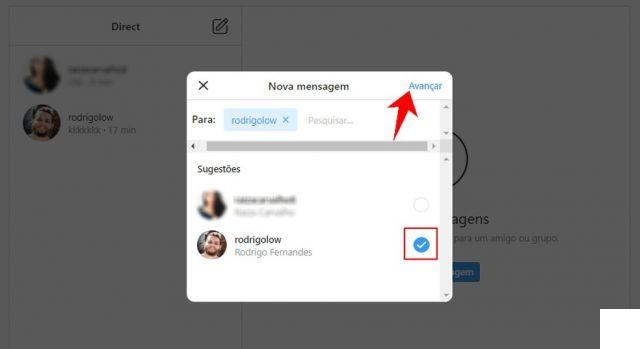 ---
Index
Send private messages on Instagram from your PC

Instagram for Windows 10
Android emulator

Post comments on Instagram from your PC

Instagram Web
Instagram for Windows 10
Android emulator
Send private messages on Instagram from PC
If your intent is to send private messages on Instagram from your PC, you should know that, to do this, you can use the official application of the social network for Windows 10. Alternatively, if you have a computer with an older version of Windows or a Mac, you can send private messages to Instagram users using the social network app on an Android emulator, such as BlueStacks. This is a program that allows you to virtualize the Android operating system on a computer, without requiring any dual-boot operation. It is free but also has an optional subscription (prices from $ 4 / month or $ 40 / year) which is used to remove the advertising banners present inside it. Here is all explained in detail.

Instagram for Windows 10
Android emulator
Post comments on Instagram from PC
Among the possible forms of interactions within the social network there is also the sending of messages in the form of Comments. Obviously these differ from private messages, as these are public conversations. In this specific case, however, it is possible to act as a computer in different ways: from a browser, by connecting to the social network's website, through the Instagram app for Windows 10 or on Windows e MacOS, using the app with an Android emulator, such as BlueStacks. In the following lines I will explain how to proceed in all the cases mentioned.

Instagram Web
Instagram for Windows 10
Android emulator