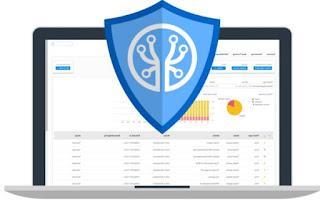 We all have the antivirus installed on our PC, be it free or paid, be it the Windows Defender included in Windows 10 and 8 or another external program that is essential to prevent infections from the internet or other sources from immediately taking possession of the computer. However, as mentioned on many other occasions, this is not enough, because there are both malware that can penetrate the system without being intercepted (usually our fault that we make a mistake in clicking or downloading by falling into a trap), and particular spyware or adware that they are not viruses, but they activate computer monitoring for advertising purposes or to collect statistics.
And it is really easy to run into these spyware, you just need to install a free program, but with an attached sponsor or a browser extension or even clicking on a malicious site that comes with very aggressive advertisements. For this reason, in addition to the antivirus, it is important to always keep an antimalware installed on the PC, intended as a manual scan program that should be run once every one or two months to remove any hidden threats and to rest assured that the computer is well cleaned and perfumed.
Although, in fact, we have already listed them on other occasions, we see here the list of
best free Anti-malware that you can use to check even spyware hidden in Windows
.
1)
Malwarebytes Anti-Malware
it is a bit the number one of this type of program, which in the free version offers a powerful control engine to perform even in-depth scans in every sector of the computer's disk and memory. In the free version of MalwareByte, there is no real-time protection, which we don't need anyway if we already have an antivirus. Malwarebytes' reputation is very high and has not lost a spot in any security software ranking over the years.
2)
SuperAntispyware
is the best alternative to MalwareBytes, which despite its name is not just an anti-spyware, but a complete program for detecting malware and other infections.
Like all the programs on this list, it does not interfere with the work of the installed antivirus because in the free version it does not have real-time protection.
Scans cannot be scheduled (this is also a feature of the free versions of these anti-malware), so you have to remember to do them manually.
SuperAntiSpyware's only flaw is the interface, which is not too pretty to look at.
However, this program can also be downloaded in a portable version, so that it can be kept on a USB stick and used without installation.
3)
Spybot
is one of the best known and most renowned antimalware, always very reliable, specialized in finding spyware, adware and tracking cookies and also to immunize the system against certain websites that are known to be harmful.
This tool also offers system protection by remaining in the background with some services and processes which, however, for my opinion, it is better to disable because they are superfluous.
4)
Emsisoft Emergency Kit
, as I had already written, it is a perfect emergency antimalware that you can use to get a second opinion in situations of doubt or in case you suspect you have a virus. It is a program designed to be portable only, so you can use it without installation even from a USB stick. With a check on over two million types of malware, Emisoft Emercency Kit is able to restore health to almost all infected PCs.
5)
DrWeb CureIt
is one of the best antivirus scanners that you can use on your PC to clean it from malware. It is a free tool, which does not require installation and which allows you to do a more thorough verification than that of the antivirus. Extremely easy to use, CureIt is a great program that everyone should keep ready to use.
6)
NovirusThanks
is another very fast and very light free antimalware that can also be downloaded in a portable version. Due to its popularity, reliability and good reputation it is a tool that should always be kept close at hand.
7)
Hitman Pro
While it's not a free program, it's perhaps the best antimalware to clean up a PC after an infection and make sure there's nothing left. This is a program that you can use for free for 30 days, so it's best not to install it until you need to use it, which is the last step in completely removing malware and viruses.
8)
Malware Fighter
it is an excellent antimalware, above all because it is updated every year with a new version that is increasingly performing and capable of identifying even the most hidden threats, free without limitations.
9)
Zemana Antimalware free
is the "Demo" version of the company's antimalware, with a free license it does not expire and can be used for as long as you want. As you will notice, it is also possible to download the portable version, without installation. The free version does not provide real time antivirus protection, therefore it is not necessary to leave the program always active in the background and can easily coexist with any other antivirus already installed.
The scan is very deep and strict, detecting not only known threats, but also built-in bootkits and rootkits. If a suspicious file is found, it is automatically sent to Zemana's servers for a more thorough check. Quick scan, which is really fast even on a PC full of files and programs, shows infected files and folders to quarantine or remove. A restore point is also created after each cleanup so that you can go back in case an important file is deleted (but this is an option to be activated in the program settings).
Best free Anti-malware to find even hidden viruses