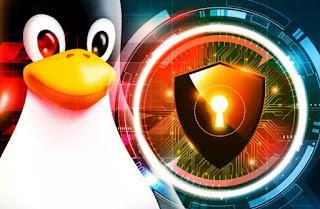 Those who use a Linux operating system instead of Windows on their computer know very well that in most scenarios it does not need any additional protection: a Linux machine is rather difficult to infect even for experienced hackers, making it uneconomical to develop viruses for the Linux system capable of affecting the few users who use it at home. This does not mean that it does not
it is possible to install an antivirus on Linux
: indeed
this system is widely used on local network servers or web servers
, so it is a good idea to install an antivirus that checks all incoming and outgoing traffic, that checks emails or downloaded files, thus adding a level of protection even to workstations with Windows (which will in fact surf on a network protected by an antivirus which acts at the network level).
Let's see together the
best antivirus for Linux
, so as to be able to protect corporate servers or home servers from all attacks, avoiding having to restore the entire network due to viruses well hidden among the files or executables stored on the reference Linux server.
Linux antivirus: which one to install
As explained well in the introduction
main reason for installing an antivirus on Linux
is not to risk infections and malfunctions on the computer (very rare event with Linux) but to not keep in memory
viruses that can be transmitted to Windows computers
. An antivirus program for Linux offers a quick way to check your disks without the risk of
infect another networked Windows machine
. Viruses developed for Linux are almost always used only to remain hidden in memory and be ready to infect Windows computers.
Free antivirus for Linux
To start let's see together the
free antivirus for Linux
, a good way to increase the security of your local home network or a small office without having to pay any license fees.
The best free antivirus for Linux is
Comodo Antivirus
, downloadable for all the most famous Linux distributions from the official site.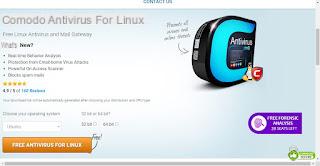 By installing this antivirus we will have a constantly updated scanning engine, so as to be able to block all types of infections for Linux and Windows in the bud. The program consumes very little in terms of resources and also allows you to repair any infected files, so as not to fear losing your personal files due to a particularly hard infection.
Another free antivirus that we can use at home is
ClamAV
, downloadable directly from the App Store of the most famous distributions, from the package manager or from the official website.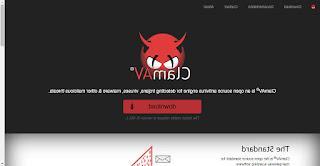 Its use however requires some command line knowledge to start the scan and to disinfect the computer, but luckily there is a basic graphical interface to perform the scans and to check the quarantine called
clamtk
(available in all Linux repositories).
Commercial antiviruses for Linux
In addition to free antivirus we can also use
commercial antivirus for Linux for a fee
, which still offer a free trial period with which to test additional security features built specifically for Linux.
The first commercial antivirus for Linux that we can try is
ESET NOD32
, available as a free trial for 30 days from the official website.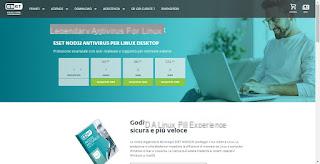 By installing this antivirus we will also get the same level of protection seen on Windows on Linux, with the innovative ESET scanning engine equipped with artificial intelligence (to stop new infections in the bud) and modules to scan network traffic, emails and for block the spread of worms and trojans on the internal network or on PCs running Windows 10.
Another piece of security we can install on Linux is
Kaspersky Endpoint Security
, available as a free trial from the official website.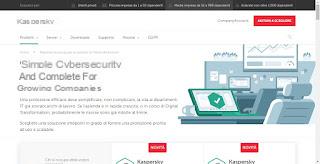 With this solution we can protect the Linux server from any attack and also protect all other computers on the network, with a Kaspersky security suite on all computers (with any operating system) and a network traffic control system that allows you to block all threats arriving from the web, both in the form of infected downloads and in the form of dangerous emails (with automatic scanning of all attachments).
Also for Linux servers we can also install
Sophos Intercept X Endpoint
, a business security solution available from the official website.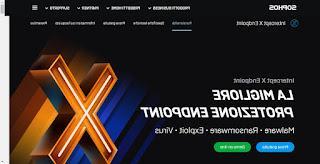 By installing this security suite we will be able to monitor the Sophos antivirus installed on networked PCs, proceed with automatic updates and take advantage of artificial intelligence to block even new threats, even before they spread. The level of automation is high and will allow all system administrators or network administrators to stop web threats effectively.
Another commercial antivirus for Linux that we can try is
F-Secure Protection Service for Business
, of which a free trial is available from the official website.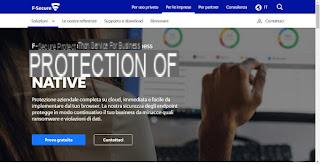 This security suite is designed for endpoints and offers the necessary tools to be able to block ransomware, cryptolockers, viruses, trojans and worms on the entire internal network, without even having to keep the individual antivirus present on the workstations updated (Linux antivirus will take care of it to update everything you need). Currently it is one of the best solutions for those looking for something automated and simple to configure even on the largest business networks or for virtual Linux servers (present in the cloud).
Conclusions
Beyond the "you never know", keeping an antivirus for Linux at hand can be useful for more experienced systems engineers, to block threats and to disinfect a compromised Windows PC, by disconnecting the hard disk from the PC and connecting it to the computer running Linux as an operating system or acting directly with the control and analysis tools compatible with the local network. For home users it may be superfluous, but it is always a good idea to have a good antivirus that scans files exchanged with Windows PCs.
If we are still inexperienced with Linux we invite you to read our guides
Linux Mint: the Linux distribution within everyone's reach
e
Linux Beginner's Guide: Everything You Need to Know
.
Best antivirus for Linux to protect PCs on the network