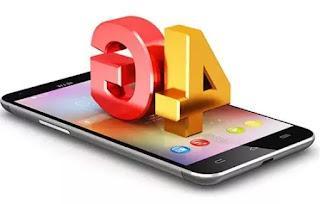 LTE networks have allowed smartphones to reach speeds unimaginable for anyone until a few years ago. In the latest incarnation of this technology it is possible to reach the maximum speed of 300 Mbps in download, much higher than most Internet connections offered on fixed lines (excluding Gigabit optical fiber). Obviously these speeds can only be reached under certain conditions and only in some cities, but using an LTE smartphone you will have an average speed of 50-60 Mbps in the vast majority of the territory, especially if the signal is strong.
If you want to browse quickly you will therefore have to focus on a smartphone that supports LTE or 4G technology, only in this way you will be able to benefit from the mobile network with the highest performance.
In this guide you will find
the best 4G LTE smartphones
that you can buy to keep up with the times and have a snappy and fast device.
UPDATE: Since all smartphones today have a 4G LTE connection, it is more interesting to discover the
best 5G smartphones
Types of LTE
As mentioned in the introduction, there is no single technology identifiable with LTE, but there are different standards, each with their own connection speeds and with different coverage capabilities:
1)
LTE
: the standard version of the technology, also identified with the acronym 4G.
With this technology you can travel at the maximum speed of 300 Mbps in download and 86 Mbps in upload.
2)
LTE Advanced
: the evolution of LTE technology, identified with the initials 4,5G, LTE Plus or other trade names.
With this network we started with a minimum speed of 1 Gbps in download and 500 Mbps in upload, with a theoretical maximum of 3,3 Gbps in download.
So if you choose a new smartphone, make sure that there is at least LTE support; if LTE Advanced is also present, you can benefit from the connection speeds offered by this technology as soon as it is operational at your operator.
LTE frequencies
To correctly manage the LTE signal, the following frequencies are used:
- 800 MHz
- 850 MHz
- 1800 MHz
- 1900 MHz
- 2100 MHz
- 2600 MHz
The most recent devices are able to read 3 or 4 frequencies among those available for LTE, while to get to the highest speeds the devices use simultaneously from a minimum of 2 or up to all available frequencies.
The use of one or more frequencies in a certain area of ​​the city depends on the telephone operator, but in general you should be able to pick up the LTE signal with any recent smartphone.
A separate case for the 800 MHz frequency: some Chinese smartphones do not support it, so in some areas of the city they cannot connect in LTE if this is the only frequency available in the area.
Best 4G LTE smartphones
Apple iPhone 8/8 Plus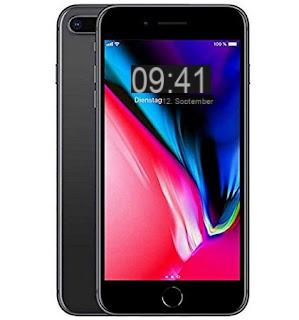 The latest Apple-branded smartphones are compatible with LTE technology, so you can use them to quickly browse the mobile networks of American operators.
The price is obviously high, but the operators offer monthly subscription plans with which you can have an iPhone with minutes and data included by paying a reasonable monthly fee (40-50 € per month, with an advance of at least 150 €).
If you are interested in buying an iPhone 8 you can find it here ->
Apple iPhone 8
(805 €)
If you are interested in buying an iPhone 8 Plus, you can find it here ->
Apple iPhone 8 Plus
(866 €)
Samsung Galaxy S8 / S8 Plus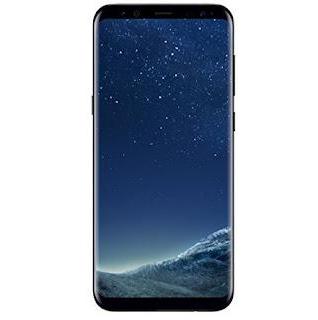 The top of the Samsung range all boast support for LTE and LTE Advanced, so as to be ready for connection speeds above 1 Gbps.
As we have already seen for iPhones, the price of this type of device is not low, but if you want to focus on the top of the range of the category you certainly cannot pay attention to the price.
The prices are still lower than the Apple models, so if you want a higher category model with Android operating system you can aim with your eyes closed on one of the two Samsung Galaxy models ..
If you want a Samsung Galaxy S8 you can view it from here ->
Samsung Galaxy S8
(560 €)
If you want a Samsung Galaxy S8 Plus, you can view it from here ->
Samsung Galaxy S8 Plus
(630 €)
Samsung Galaxy Note 8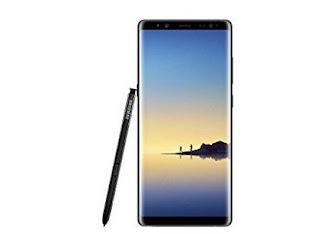 For lovers of the large screen and the stylus, the new Galaxy Note model is available, now in version 8.
This generously sized smartphone features LTE and LTE Advanced support on any frequency, so you won't have a problem connecting to the fastest networks.
The prices for the Note 8 are quite high, but the quality offered by this type of device amply pays off the expense.
You can buy this smartphone from here ->
Samsung Galaxy Note 8
(850 €)
Google Pixel XL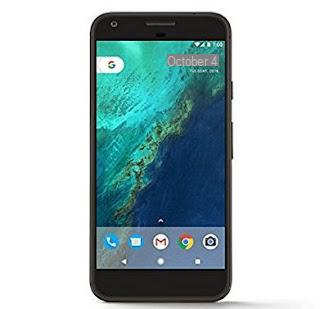 Google produces its smartphones with the Pixel nomenclature, so as to immediately identify them.
These smartphones have an always updated version of Android, with few customizations and maximum usability thanks to integrated Google services.
Compatible with all LTE frequencies available in the city, Pixel prices are slowly dropping, you can find some even for less than 600 €.
If you are interested in buying a Google Pixel you can find one here ->
Google Pixel XL
(568 €)
Sony Xperia XZs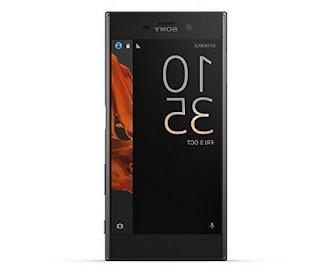 Among the smartphones compatible with LTE you can also find smartphones from Sony, with the top of the Xperia XZ range.
By choosing this model you will have support for all the frequencies present in the city for LTE, also being able to count on a fast operating system, an enviable technical data sheet and a first-rate camera compartment.
Sony prices drop quickly, in fact now it is possible to find this top of the range for less than 500 €.
Do you want to buy a Sony Xperia XZs? You can find it here ->
Sony Xperia XZs
(554 €)
Huawei P10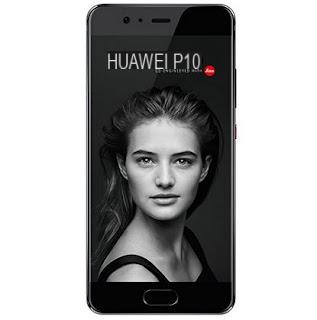 Huawei is one of the most up and coming manufacturers in recent years, with truly uniquely designed products, spectacular LEICA cameras and high-performance operating systems.
All Huawei are compatible with American LTE networks, including the P10.
Prices are falling sharply, perhaps it is a good time to buy a high-end Huawei terminal for less than € 500.
If you are interested in this model you can find it here ->
Huawei P10
(452 €)
LG G6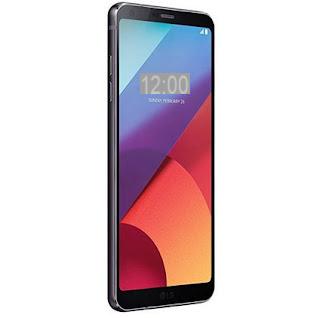 LG presented with the G6 one of the best smartphones of the brand, with a unique style and superlative performance in any field.
LG G6 also boasts support for LTE and LTE Advanced, with the ability to connect on multiple frequencies at the same time.
The price is quite high, but the cost is falling rapidly and can also be found for less than € 500 on Amazon and other sites.
You can buy a LG G6 from here ->
LG G6
(406 €)
Moto Z2 PLAY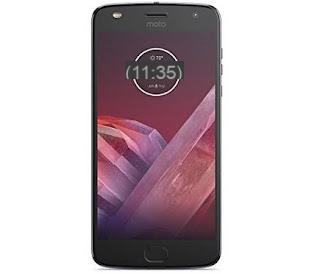 Motorola has come under the control of Lenovo, but it has not lost the charm and performance typical of the historic mobile brand.
With Moto Z2 Play you will have an LTE smartphone with a little customized operating system, ideal for those who love to see Android as fast and snappy as on the Nexus or Pixel.
Prices are falling rapidly, you can find a Z2 even for less than 500 €.
If you are interested in the Moto Z2 you can find it here ->
Moto Z2 PLAY
(408 €)
Best 4G LTE smartphones