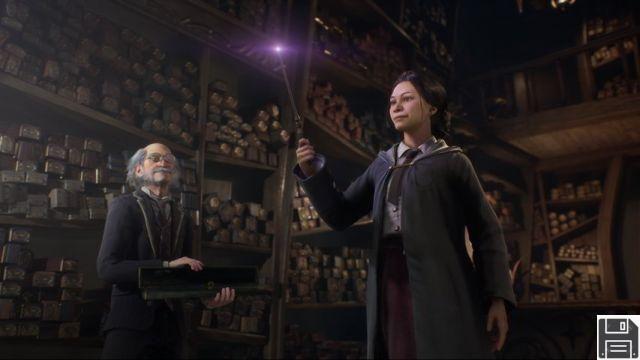 With the release of the long-awaited Hogwarts Legacy approaching, it's good to take stock of the situation on a number of elements of the production, including online multiplayer play. The action RPG developed by Avalanche Software and published by Warner Bros Games was born as a single-player experience heavily focused on storytelling. It has already been confirmed that at launch Hogwarts Legacy will not support online multiplayer play, nor will there be a version of Quidditch, which could actually go very well with this mode.
According to the developers, the explorable world in Hogwarts Legacy will be vast, stretching between Hogwarts, the city of Hogsmeade, the Forbidden Forest, and many other locations. Considering the extent of the settings, the huge investments by the publisher, and the playful potential of the production, we wouldn't be surprised if Hogwarts Legacy is supported post-launch with the introduction of some form of online multiplayer. At the moment, however, it is just speculation, although it is also based on requests from enthusiasts. We have no doubt that the publisher is listening and can show an interest in meeting the wishes of the community. As often happens, everything will depend on the commercial success of the game.
Hogwarts Legacy will be officially released on February 10 in its standard version for Windows PC, PS5 and Xbox Series. However, those who have pre-ordered the Deluxe version will be able to receive the product, and start playing, from February 7th. Those who are in possession of other platforms will have to wait a little longer: in fact, it will be released on PS4 and Xbox One on April 4, 2023, while on Nintendo Switch it will only arrive on July 25, 2023.
Hogwarts Legacy will also have exclusive content for PlayStation consoles, coming to other platforms just one year after launch. You can learn more about it through our previous article. If, on the other hand, you want more information about the game, click on this link to visit the official site, in Italian.
⭐Best Posts⭐
How to open MSG
The Complete Guide to Libero Mail Recovery: Expert Tips That Really Work
Free management and accounting programs, personal or for companies
30 applications to play and make music on Android, iPhone and iPad
How to call back a private number