Types of WiFi printers
To fully understand how a Wi-Fi printer, you must necessarily have a clear concept: not all wireless printers are the same! Exactly as happens for "cable" printers, there are different types of printers with wireless connectivity which, first of all, differ in the consumable transfer technology (laser / LED, inkjet or inkjet and sublimation), type of printing (black and white or color), form factor (fixed or portable) and, above all, functionality (classic or multifunction printers). Below I am going to explain the differences and the elements of each category.
Consumable transfer technology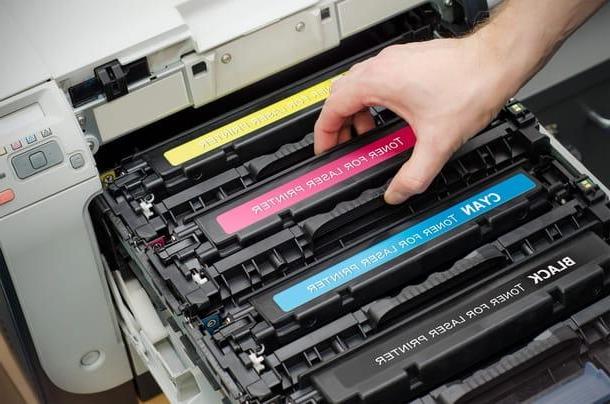 Let's immediately clarify a fundamental concept: in the field of printers, the supplies it is the material that is "imprinted" on the sheet to obtain the final print. Depending on the consumable used and how it is transferred to the sheet, there are three different categories of Wi-Fi printers.
Inkjet (or inkjet) printers - these are printers that use the "classic" cartridges, black or color ink, which transfer the consumable (ink) onto the sheet using the work of print heads. Inkjet printers usually have a relatively slow printing process (about ten sheets per minute in black or shades of gray, which can drop dramatically if it is color printing) and are quite noisy, however various models can be purchased at very affordable prices.
Laser / LED printers - without getting into technicalities, laser / LED printers are the almost "obligatory" choice if there is a need to print large quantities of documents, especially if they are in black / grayscale and even better if they are made up of text only. The consumable of laser printers is the toner, material that is transferred on the sheet thanks to the action of a drum and a small "electric charge" capable of attracting it to the sheet. This type of printer has a very fast and very quiet printing process, however the toner has a much higher cost than the ink cartridge.
Sublimation printers - mainly used in the field of photographic printing, these printers use the process of thermal sublimation to transfer the consumable (also in this case it is ink) on the sheet. They are the right compromise between speed and quality but, due to the very high price of the dedicated ink and the printers themselves, it is advisable to buy them only if you are printing large quantities of high resolution images.
Print type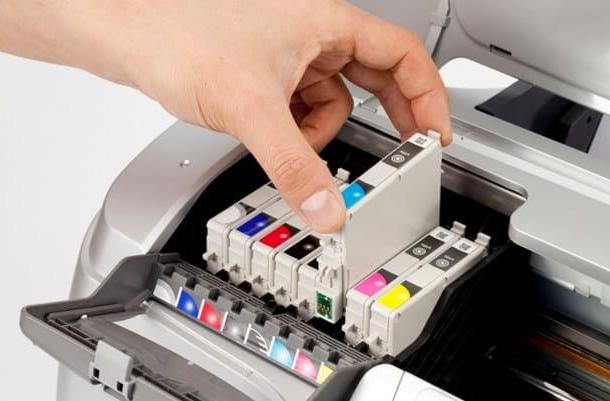 As you can imagine, a printer can be designed to print in black and white / grayscale (monochrome) ea colors. Given that inkjet printers and thermal sublimation printers provide for both types of printing, the choice remains for laser printers: those most commonly on the market, designed for printing documents (or texts in general), they are designed for monochrome printing only, however there are laser printer models capable of using color toner.
Choosing one type of printer instead of the other is a choice that belongs to you and to you alone, bearing in mind that the cost of color laser printers is not at all low.
Form Factor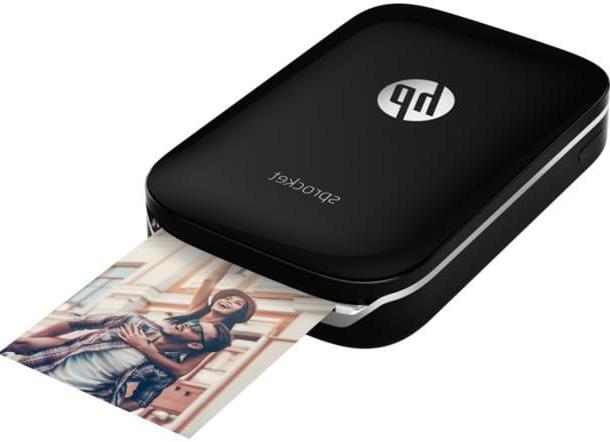 The differences between Wi-Fi printer types don't end there as form factor matters nowadays too - opting for a printer fixed it means having a classic medium-large printer (or very large, if we are talking about a multifunction), designed to be installed on a shelf / desk and remain there over time.
In recent years, however, the so-called are becoming more and more widespread portable printers: very small in size, these Wi-Fi printers are designed to be moved comfortably or even stored in a handbag to print on the go from your smartphone, tablet or portable device in general. Some of them can be powered by USB and / or equipped with rechargeable battery.
Functionality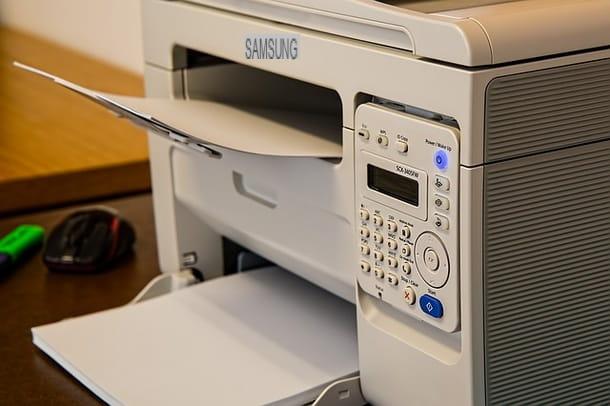 Last but not least, the functioning of a Wi-Fi printer is highly dependent on one last feature: the functionality included. Considering the latter, there are mainly two categories of Wi-Fi printers: printers standard, simply designed to print documents, images and more on paper, and printers Multifunction, instead, designed to work from scanner, copy machine and sometimes also fax. Typically, multifunction printers are larger than standard ones.
Features of WiFi printers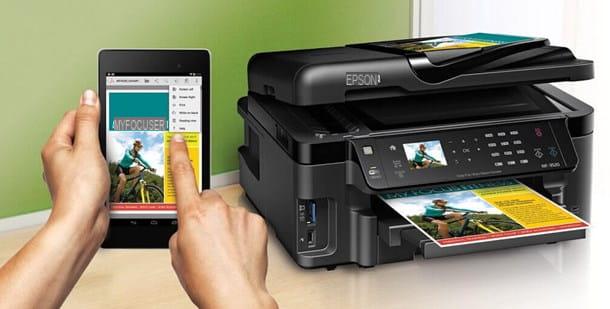 Now that you have fully understood the various categories of Wi-Fi printers available, it's time to take a look at the technical characteristics that can distinguish devices even belonging to the same category from each other. To give you an example, some inkjet printers are capable of printing more pages per minute than others or, again, there are laser printers that do not have a control display from which they can be managed. Below you will list the most important technical characteristics of Wi-Fi printers.
Sizes - not all printers are the same size. For example, standard printers are typically smaller than MFPs, just as inkjet printers are usually smaller than laser printers.
Display - many Wi-Fi printers, especially multifunction ones, are equipped with a larger or smaller display that can show the status of printing, scanning / copying (if available) and of the network. Some printers are also equipped with a control panel and a real management menu.
Print speed - some Wi-Fi printers may be faster to print than others, even those of the same technology. Typically, printing speed is measured by the number of pages per minute (ppm) based on the number of images per minute (ipm). For photo printers and multifunction printers that support photo printing, the print speed for each individual photo in 10 × 15 format (expressed in seconds) is often also indicated.
Print resolution - it is a parameter that denotes the quality of the print, based on the definition of details and colors. Print resolution is measured in DPI (dots-per-inch, dots per inch) and can take on two different values: the first is the real resolution of the press, the other is one improved resolution which can be obtained through technologies applied in the printing phase.
Duplex module - this module, present in some printers, allows you to "automatically" perform double-sided printing: it is a mechanism capable of overturning a sheet already printed on the front and reinserting it in the carriage, in order to allow printing on both the facades.
ADF - the automatic document feeder, or automatic document feeder, is a mechanism characteristic of multifunction printers that allows you to scan, photocopy or fax multiple pages, automatically loading them into the scanning carriage and without having to replace them by hand. Primarily, there are two types of ADF: the DADF, which scans both sides of the paper at once, and the RADF, which instead scans in two "passes", automatically turning the sheet over. Not all multifunction printers are equipped with an ADF module.
Sheet size / paper weight - the most common printers offer support for A4 and smaller formats (A5, A6 and so on), however there are also printers designed to handle larger sheets (A2 and A3) or to handle only purely photographic formats (such as A5) . Another very important parameter is the maximum weight supported by the printer for each sheet of paper: by looking at this parameter, you can understand if your printer only supports plain paper, if it can print on transparencies or even cardboard.
Support for cloud printing services - there are technologies that allow you to print from computers, smartphones, tablets or mobile devices in general without installing device drivers, simply using the Internet and, if necessary, dedicated apps or programs. Among the most popular cloud printing systems there is Google Cloud Print, the cloud printing system promoted by Google (available on Android devices and on the Google Chrome browser) that I told you about in my tutorial on how to print from a mobile phone. Finally, some printers even allow you to start print jobs via email or SMS.
Wi-Fi Direct / AirPrint support - some printers, in addition to supporting printing via the home / office Wi-Fi network, also offer printing via "direct" connectivity: in other words, it is possible to connect the device directly to the printer, bypassing the main wireless network, and perform a print job. This technology is called Wi-Fi Direct and is supported by numerous devices. AirPrintInstead, it is Apple's "direct" wireless technology, available on all Macs, iPhones, iPads and iPods: to date, many Wi-Fi printers are compatible with AirPrint.
How to install a WiFi printer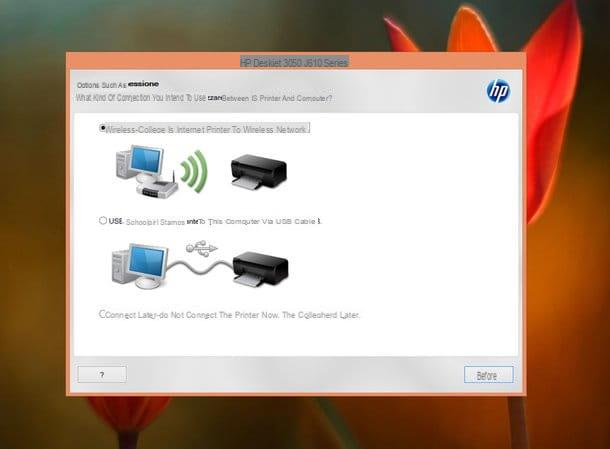 Now that you have all the information you need, it's time to get to the heart of the matter and find out, in fact, how a WiFi printer works. Before a printer can be used, however, its drivers must be installed on the computer to which the printer is to be connected.
To proceed, insert the CD containing the printer drivers, then follow the simple instructions on the screen and proceed to add the drivers to the system: usually, this is limited to pressing the key NEXT in the various windows that are proposed. I only recommend that you pay attention to any requests for additional software downloads, removing the checkmarks from the relevant boxes if necessary.
If you have not received any driver supplied with your printer, you can get a copy from the Internet: then connect to Google, type in the search field [printer brand and model] Windows driver if you need Windows drivers, or [printer make and model] macOS driver if you need Mac drivers and come on Submit. I advise you to download drivers only from well-known sites, even better if from official website of the manufacturer printer, otherwise you could easily run into malware and other unattractive software.
Once the download is complete, start the installation file that you installed on your computer and follow the on-screen instructions to complete the setup of the necessary drivers (also in this case, it is always a question of clicking on NEXT). If you have difficulty with these steps, I recommend that you turn to my specific guide on how to install a printer without a CD.
Once the driver installation is complete, it's time to connect the printer to your network: in most cases, you can do this automatically, immediately after installing the drivers, or by starting the management software installed along with the device drivers. To proceed, turn on the printer, then connect the computer to the same network to which you want to connect the printer; if necessary start the specific program from your computer and follow the instructions shown on the screen.
Alternatively, if the automatic configuration procedure was not successful or if you do not have the dedicated management software at your disposal, you can connect the printer to the network by acting on the front panel of the device, using the function keys located near the latter to move between the various menu options. Unfortunately, I can't be very specific about this, as each printer has a different order for menu items, however the steps to take are roughly the same.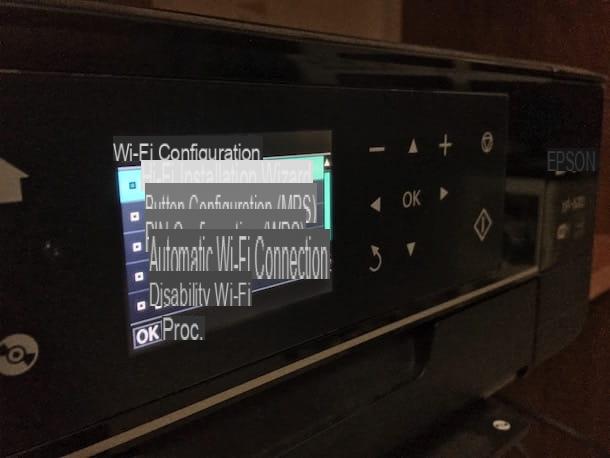 First, press the physical button (I.e. or the key menu, then select the item relating to Settings of the printer, then the one relating to the network or Wi-Fi and wait for the device to scan for available networks: once the wireless network to which you want to connect the printer has been detected, select its name, type the Password using the physical numeric keys (act as if you were typing from an "old" mobile phone) or the letters shown on the screen and wait for the connection between the printer and the network to be established.
If you are having difficulty with accessing the network and setting up your printer, I recommend that you carefully read my tutorial on how to set up Wi-Fi printer.
After carrying out all the necessary steps, you can use your Wi-Fi printer exactly as if it were a printer connected via "cable", taking care to connect both the computer and the device to the same network. Furthermore, as I mentioned earlier, many Wi-Fi printers are equipped with support for the services of print via Cloud o means e-mail.
Most of them can also be used from smartphones and tablets, through special "companion" apps that can be downloaded for free from the store of your device. As a rule, these apps are very easy to use: just install them on your device, start them to perform a simple configuration and, finally, use the Android or iOS menu to "share" the file to be printed with the app itself.
Which WiFi printer to choose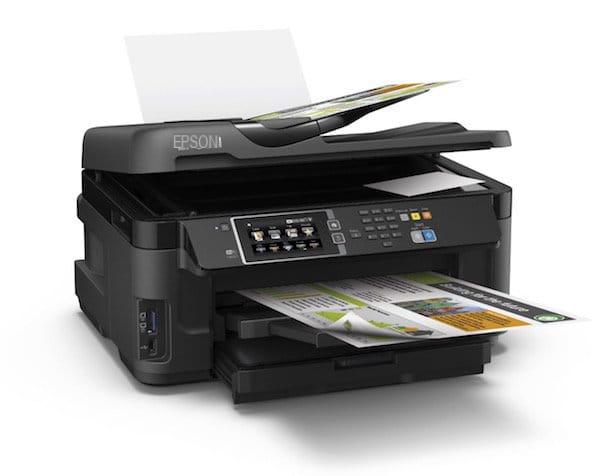 If you have arrived here, it means that you have learned all the fundamental notions related to the operation of Wi-Fi printers and that, most likely, you have concluded that it is a technology that is right for you, therefore deciding to buy one the first. possible.
I tell you right away that you have made an excellent choice: in addition to eliminating the hassle of connecting cables, these devices allow you to print even from mobile, without the need for recurring, and often annoying, file transfers. In fact, there are numerous Wi-Fi printers on the market, each with its characteristics, its strengths, its defects and its price: if you have read the previous paragraphs carefully, you will certainly have an idea of ​​what it could be. more suitable for you.
Before making a purchase (perhaps even shelling out a substantial amount of money), however, I invite you to take a look at my guide on the best Wi-Fi printers available on the market: I'm sure you will be able to find what is right for you. yours and go without fail on the investment you are about to make. Good luck!
WiFi printer: how it works