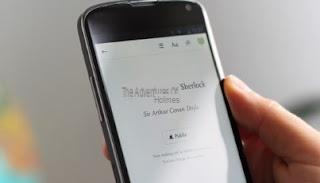 Today we are more and more in a hurry, so often the need arises to have to open your PDF documents on your smartphone, without waiting to have to go back to your computer. Currently, there are tons of apps available to be able to read PDFs on Android and iPhone, which choosing the best one for your needs (the lightest, the fastest or the most complete) could prove to be a difficult choice.
Just to meet the needs of all smartphone users at work or when we are simply away from home and we receive the email with the PDF we were waiting for, in this guide we will show you the
best apps to read, open and make PDFs on Android and iPhone
that we can install for free. Our advice is to try them all, so as to find the one that best suits our needs with PDF files and documents in general.
Adobe Acrobat Reader
Adobe Acrobat Reader remains for many the default choice to open PDF files, as it works well and faithfully replicates the functions that we can also find on the PC program.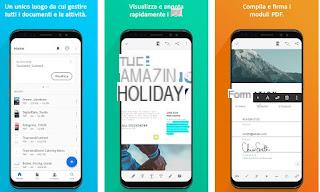 With this app we will be able to open any document and modify it where necessary, adding signatures, underlining and new notes. If we have an Adobe account, we can synchronize PDFs saved in the cloud and decide to keep the most important documents on it, so as not to lose them once we return to the office or in front of the home PC.
We can download Adobe Acrobat Reader for free for Android and for iPhone.
Foxit Reader
Foxit Reader is the name of one of the most effective and
best alternatives to Adobe acrobat reader on PC
which also has an Android version, which is ideal for opening long PDFs as well as ebooks.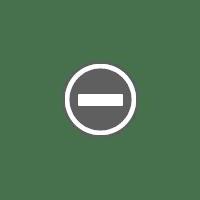 This free app supports bookmarks, advanced PDF file management, a library to sort them by name or size, cloud storage and other very useful functions for editing and converting PDFs, so you can easily edit them. without having to use paid Adobe Acrobat Reader.
Foxit Reader can be downloaded for free for Android and for iPhone.
Xodo PDF reader
Xodo PDF reader is an app with many functions inside it, to the point that it can easily replace the Adobe app in the management of all PDFs.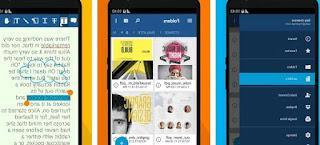 Xodo PDF Reader also allows you to sign PDFs and fill out forms, which also supports saving to Google Drive and Dropbox cloud storage, all for free and with a modern and comfortable graphic interface.
We can download this handy app for free for both Android and iPhone devices.
WPS Office
Among the office suites that we can use to read and edit all types of documents (including PDFs), WPS Office certainly stands out.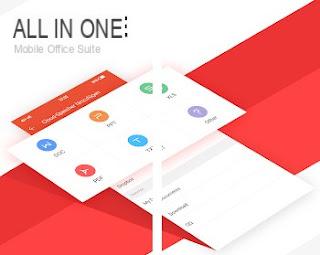 By installing this app we will be able to manage Word, Excel, PowerPoint and PDF documents as if we were in front of the PC, making changes and conversions as needed. It is currently one of the best solutions that we can adopt to be able to read PDFs on smartphones.
The free office suite can be installed for free for Android and iPhone.
OfficeSuite
Still on the subject of mobile office suites, we would like to point out OfficeSuite, which offers an advanced system for reading and editing PDFs from the screens of our portable devices.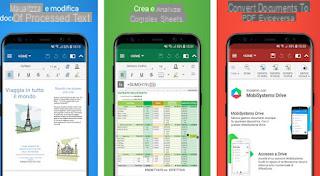 Once installed, simply open the app, indicate the PDF to open and use one of the many functions dedicated to the management of this file format (underline, add signature). Among its features certainly stands out the integrated conversion system, which allows you to switch from Word to PDF (and vice versa) at any time, so you can make deeper changes to any document.
This suite can be downloaded for free for Android and for iPhone.
Other apps to read PDFs on smartphones
The ones we have reported to you a little while ago are undoubtedly the best apps that we can use to read and (in many cases) edit PDFs on Android and iPhone. If the apps shown have not convinced you, we can try one of the following apps which, although less known, lend themselves very well to the purpose.
PDF Reader for Android is a well-known app because it is simple and straightforward, which works as a simple and easy to use PDF reader, free, with a search function, the text selection tool and support for printing.
AnDoc PDF Reader is an app that not only works well for opening PDFs, but is also very small and light. This is an ideal application for anyone who needs something very small to read PDF files occasionally downloaded from the Internet. The free version has some advertising.
DocuSign is an application designed specifically for business use, which works not only to open documents, but also to fill them out, sign them and then send them. That part of the app is completely free and without limitations, then you can pay for a premium subscription for additional business features. In this regard, I also refer to the article on how sign PDFs and documents on PC, Android, tablet, iPad and iPhone.
ReadEra is a simple, very light and basic app, which can be an excellent PDF Reader, which also works as an ebook reader, with support for hyperlinks, annotations, search and has the ability to view PDFs in high quality .
Conclusions

If we want to convert paper documents into convenient PDFs to share or save on the phone, we can use one of the apps mentioned in our guide to PDF Document Scanner App for Android and iPhone.
We need to print a PDF from our Android smartphone but we don't know how? We can use the suggestions proposed in our guide on How to print from Android to any printer.


Read and Open PDFs with apps for Android and on iPhone