Preliminary information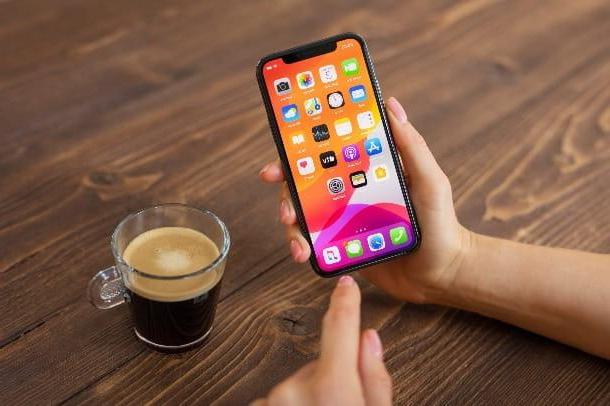 Before explaining to you how to use two apps at the same time on iPhone, I have to give you some important useful information about it.
You must indeed know that about iPhone it is not possible to use two applications at the same time in the true sense of the term, as - as already mentioned - features such as Split View e Slide Over, which allow you to use two applications simultaneously on iPadOS (so on iPad), they are not available in iOS.
Therefore, if you still want to succeed in the intent you have proposed, you will have to make use of some alternative features, which however are much more limited (and limiting). For example, you can take advantage of the mode Picture in Picture which allows, in supported apps, to watch a video while using other apps on iPhone.
Alternatively, I remind you that on the iPhone it is possible to use two apps at the same time when one of these is a 'app for calling / video calling: You can keep an active call while doing other things on your phone.
Finally, it may be useful to know that, via the menu of the multitasking iPhone, you can easily switch between apps and view some screens side-by-side, without necessarily having to launch an application from the Home screen or App Library.
For more details on how to proceed with all the solutions mentioned, continue reading the next chapters of this guide, as I am about to provide you with all the explanations on this.
How to use two applications at the same time on iPhone
Having made the necessary premises, let's see, together, step by step, how to use two applications at the same time on iPhone, through the use of the Picture in Picture mode and of the other functions made available by iOS.
Picture in Picture mode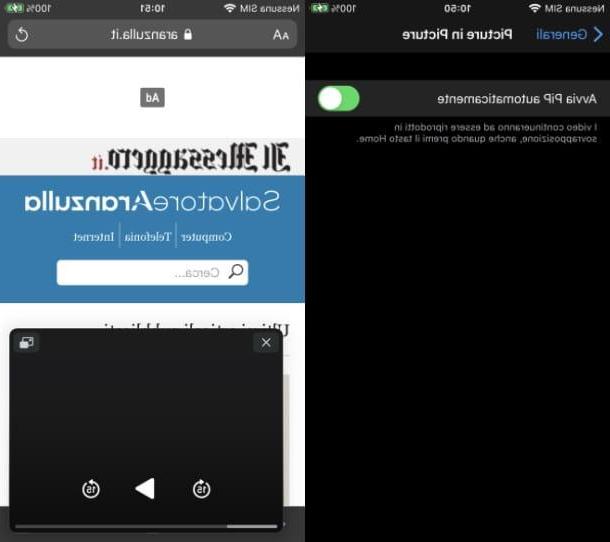 The first feature I want to talk to you about is the one related to using the mode Picture in Picture. This is a feature, available starting with iOS 14, which allows you to see a video playing in one app while using others in a floating box on the iPhone screen.
To use it, first make sure that your device is updated to iOS 14, then go to the menu Settings> General> iPhone Picture in Picture and verify that it is set to ON the lever located at the voice Start PiP automatically.
At this point, to use the mode Picture in Picture all you need to do is open an application that supports the PiP mode (such as the Netflix) and start playing a content.
At this point, with the mode Picture in Picture previously activated, you can return to the screen Home di iPhone: the video will not stop and, in fact, will continue to be played in a reduced window located in a corner of the screen which can be eventually resized or moved by dragging it to another point on the screen.
Once this is done, you can open another app, by pressing on its icon and, by doing so, you can multitask, continuing to see the video, while carrying out other activities on your iPhone.
I also point out the possibility of activating the PiP for some sites or apps that do not allow it, through special bookmarks to be added in the browser or scripts to be inserted in the default app commands (you can always find updated ones on Reddit).
App by call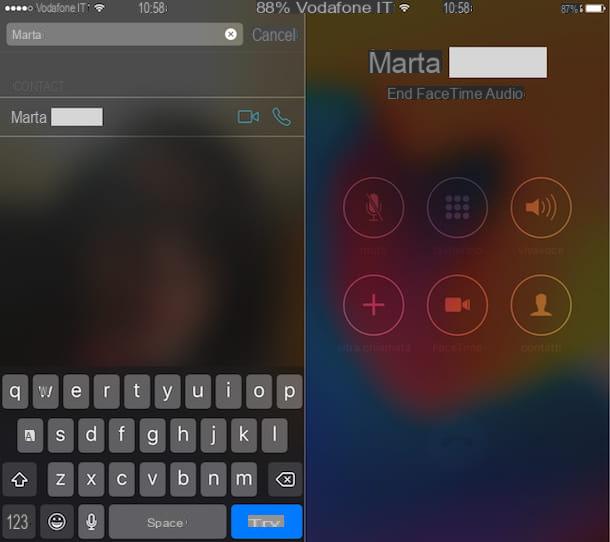 Is one of the apps you want to multitask on your iPhone an application to make calls or video calls? In this case you are lucky, as the apps of this type (ex. FaceTime o WhatsApp) remain active in the background, allowing you to continue using them even while other activities are taking place.
In this specific case, therefore, after starting the call or video call with the user of your interest, using one of these apps, all you have to do is return to the screen Home di iPhone.
The app will continue to run in the background and, by doing so, while the call (or the video call, if the mode is supported Picture in Picture), you will be able to access the main menu of your device and launch another application, in order to perform two tasks at the same time.
At any time, you can then return to the messaging app you were using by pressing thegreen indicator located at the top of the screen.
Multitasking menu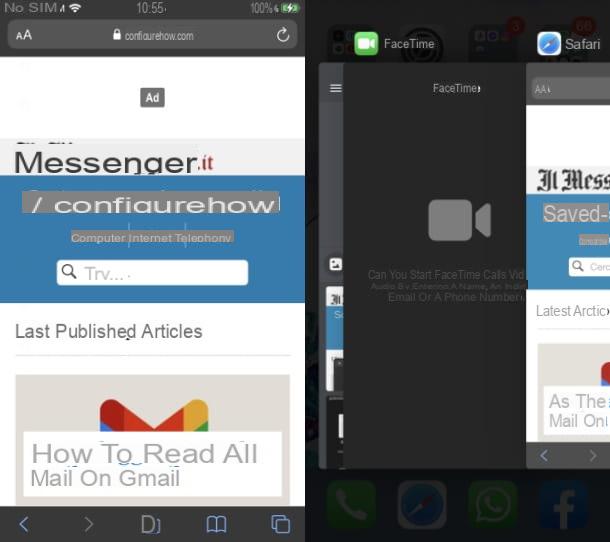 Another alternative solution that you can consider is the one related to using the multitasking menu, which allows you to quickly switch between apps and pick up where you left off (unless it has already been unloaded from RAM; in that case, it will restart).
To do this, if you own a iPhone with Face ID, swipe from the bottom to the center of the screen; or press and hold until you see the application switcher. On the models of iPhone with Home buttoninstead, you have to quickly press the Home button twice.
At this point, in both cases, swipe left or right, to find the application you want to use and tap it, to start it and resume using it from the moment you stopped.
How to use two apps on iPhone at the same time