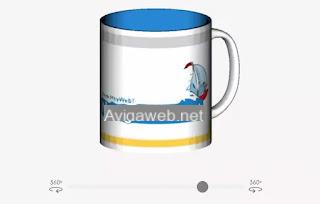 Have we taken a lot of photos with our digital camera or smartphone and want the memories to stay etched?
Instead of simply saving the photos on your computer hard drive, we can make them unique by printing them on special paper, thus creating wonderful albums or, alternatively, creating posts, pillows, mugs or T-shirts with one or more photos.
In this guide we will introduce you
the best sites to print photos online
at competitive prices,
on paintings, mugs, posters, photo books, albums, calendars, phone covers, mouse pads and any other printable item
. For the guide we will take into account both the prices offered for printing and other useful features to evaluate the goodness of a site such as costs and shipping times.
1)
Photobox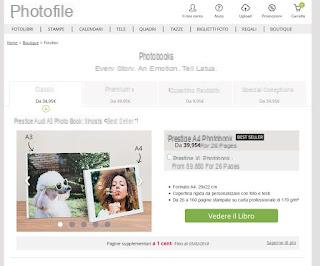 Among the services for online printing, Photobox certainly stands out, which offers the possibility of printing photos on different types of photo paper (from glossy to ultra-glossy through matte paper), but also to print calendars with personalized photos, paintings, mugs, greeting cards and photo books. The customized creation can be done through a convenient editor in which to view the preview and which allows you to draw exactly the object, adding writings, drawings, logos and photos. The prices are very competitive, with reasonable shipping costs (calculated at the time of order confirmation), it differs from other sites also for the numerous promotions dedicated to registered users, who can periodically print photos or obtain photo albums at a great discount. applied to the price of the order. We can pay comfortably with PayPal or by credit card and various couriers are used for shipping (post city, BRT or DHL depending on the area).
The site can be reached here ->
Photobox
2)
digitalpix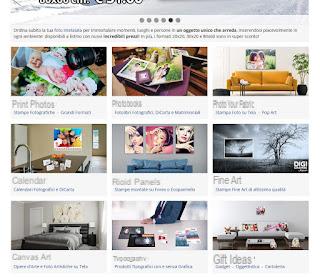 Another site that we can use to print photos online is Digitalpix.
It will be sufficient to upload the photos on the platform, make the changes or corrections and choose the product to be printed among: photo books, calendars, rigid panels, photos on canvas and many other ideas.
The prices are excellent and the shipping costs are calculated in the final phase of the order.
The possibility of paying with PayPal or with cxp, Vista and credit is excellent, as is the possibility of paying by bank transfer, postal order or cash on delivery.
The site can be reached from here ->
digitalpix
3)
Snapfish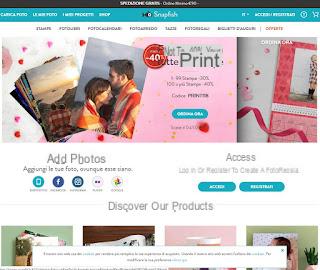 Among the longest running services for online photo printing Snapfish is without a doubt one of the best. By registering, it will be possible to upload photos using the dedicated online tool and choose what to make from photo books, calendars, mugs, furniture photos and greeting cards. The dedicated promotions as well as the payment method (PayPal) are excellent. Shipping is free for minimum orders of € 90, so it is better to accumulate many photos to print in order to obtain more products in a single shipment and avoid paying the courier.
The site can be reached from here ->
Snapfish
4)
Photosi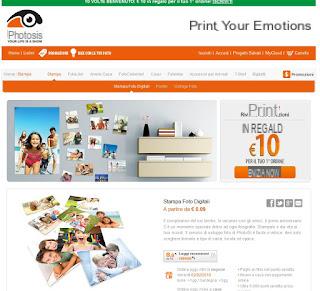 A large franchise chain is PhotoSì, also available from some affiliated photographers. This service allows you to print any photographic or photo collection on quality paper or alternatively to create customized objects such as: covers, home furnishings, calendars, pet accessories, cards and photo ideas. The prices are very good as are the shipping costs; the site supports PayPal and, if we do not want to wait for the courier to deliver, it is possible to collect your album or personalized object in one of the many affiliated PhotoSì shops.
The site can be reached from here ->
Photosi
5)
PhotoCity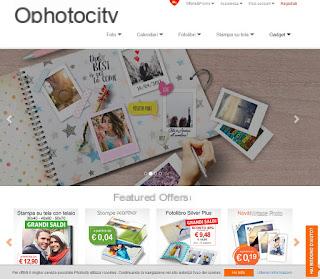 The "city of photographs" offers you a quality service on a large number of personalized albums, complete with hardcover and personalized dedication. Among the products on which we can print, calendars, canvases, mouse pads, cushions, puzzles, key rings and the inevitable cup stand out. Good prices applied and shipping costs (calculated during the order finishing phase), PhotoCity supports PayPal for the payment of orders.
The site can be reached here ->
PhotoCity
6)
12print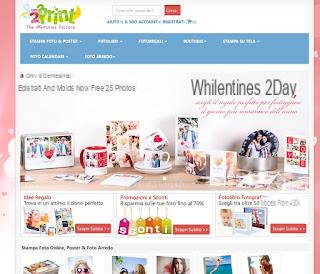 Among the services that offer free photos to print, 12print stands out, which allows you to print 25 photos online for free and offers a truly unbeatable price on each photo (starting from 6 euro cents). The service allows you to print, in addition to the inevitable photo albums, also T-shirts, photo calendars, wood prints, canvas prints, mugs and pillows. For special occasions or to coincide with holidays, it is possible to take advantage of discounts or exclusive products reserved for registered users. The site supports PayPal as a payment method and shipping costs are calculated at the time of completing the order.
The site can be reached here ->
12print
7)
Pixartprinting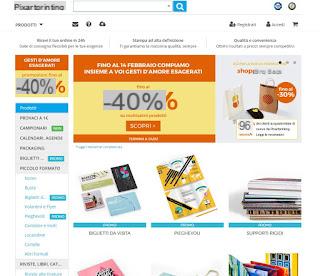 A site that we can use to print photos online at advantageous prices is Pixartprinting, which applies discounts and promotions every week on various products, so that you can always save. With this service we can print albums of any size, envelopes, advertising banners, stickers, magnetic supports, banners, totems and many other customizable gadgets. Both the prices and the discounts applied periodically to all users subscribed to the service are excellent. This site also supports PayPal for payments and uses BRT or TNT for express courier shipments.
The site can be reached here ->
Pixartprinting
8)
Fasterprint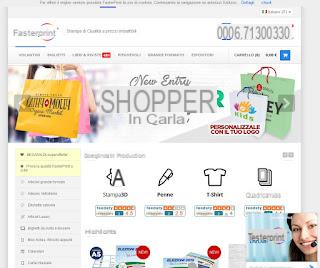 If we are looking for a site to make a large quantity of prints quickly we can try the service offered by Fasteprint.
We will be able to create business cards, placemats to color or with personalized information (excellent for commercial or recreational activities), T-shirts, stickers, notepads, personalized agendas, postcards and posters but also niche products such as election flyers, pens, cushions and furnishings. The site accepts PayPal, bank transfer and cash on delivery as payment methods and undertakes to deliver the product to the address indicated in less than 48 hours thanks to the express courier BRT or TNT, chosen according to the shipping area.
We can reach the site here ->
Fasteprint
Best sites to print photos, posters, mugs, paintings and other items