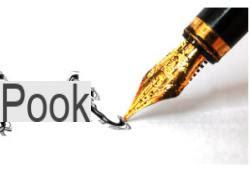 Who uses the computer
to write books, notes, blogs or documents
, you can check here if you are using all the appropriate programs for your job. In fact, it is not enough to have any word processing program if it is possible to optimize ideas, take notes and organize the structure of the text to be written. For example, if you write an article to be published on the internet in a blog, there is no need to use an office program and to write a novel you don't necessarily have to buy the Office suite with Microsoft Word.
In this article, therefore, we see the
10 free programs most useful for computer writers, for writers
of novels, bloggers, crime writers, aspiring Ebook writers or just to take notes to keep and remember.
1)
LibreOffice Writer
it's definitely the
best free alternative to Microsoft Word
.
Every writer needs a good word processor program to write long, well-formatted documents and texts.
LibreOffice con Word, Excel e Powerpoint gratis per Windows, Mac e Linux
is one of the best free offers there is, which includes all the Microsoft Office tools. Autocomplete, autoformat, ability to include images and graphics, footnotes, summaries, headers, etc. With LibreOffice, you can also save your work in PDF format, making the document ready to be shared with others. The interface is light and practical even if a little less attractive than Word.
2)
Sigil
Who writes e-books
, e-books, could find in Sigil a good EPUB editor, not really easy to use, recommended for more experienced users. The tool is very powerful for updating the text and formatting of books and texts divided into topics, with tools to create an analytical index and a validator to make sure that the book complies with the EPUB standards. Sigil is the best free Adobe InDesign alternative.
2 to)
LibreOffice Writer can also be used to create an EPUB
with the free plugin
Writer2Epub
which allows you to create professional E-Books in an easier way, using the normal writing program.
3)
TreeSheets
is an interesting note-taking program with an unusual approach to organizing ideas. It works a bit like a spreadsheet, with cells, each of which can hold data, images, formatted text, and more. Then, you could get a list of items, each of which contain other tables and images. The TreeSheets interface isn't too easy to understand and may not appeal to most potential users.
4)
Kiwix
Who writes novels
or any other type of text, it may need continuous information to document itself and avoid writing inaccurate things.
If you are using a computer that is not connected to the internet and without accessing wikipedia or Treccani online, you must have a complete encyclopaedia on your computer.
As already seen in another article, with Kiwix you can download Wikipedia and save the encyclopedia on your computer. The download can be several GB and not really updated to date, but you will have the entire offline encyclopedia, easily accessible and searchable.
5)
Storybook
is a versatile tool that is proposed as a support for
correctly structure a novel, a screenplay
or some other complex written work. You can by creating strands, one for each plot, each with multiple scenes. Each scene will be set in a defined place, with your choice of characters or elements. The story can then be edited as desired in each scene. The program is also easy to use and becomes indispensable for viewing and better understanding the story you want to tell.
6)
WikidPad
is a notepad structured like a
Wiki
(think Wikipedia) so that each note is easy to find and write. This program is a personal wiki, a tool for connecting ideas in a simple way.
7)
FocusWriter
it is a particular
word processor program
a which has the particularity of leaving all the space on the screen to the text, without toolbars, buttons or distractions. The menus appear only by moving the mouse cursor, with buttons to decide the formatting of the text, to search and replace words, alignment, indents, spell check and so on. Extra options include the ability to set daily goals (e.g. work for a full hour or write a certain number of words), while the program status bar shows how close we are to achieving this goal.
Focus Writer is a great program for novel writers
, better than Word or other document programs.
8)
theWriter5
is a small but very complete tool for
plan a novel
. You can set the various deadlines so you know how much you have to do each day to finish on time. Then insert characters, places and objects to organize them in the various scenes, put them in the right order and create a basic structure for the book. Everything can be changed later, for example by moving a scene back one chapter, deleting a character, adding a new one and cutting scenes.
9)
Open Live Writer
it is instead the
best program for anyone who writes on an internet blog
. The program connects to the blog database, whatever its type, and provides a Word-like interface to write well-formatted articles to the computer and immediately preview them before publishing online. Windows Live Writer is compatible with all major blogging platforms, including Blogger and Wordpress.
10 )
Evernote
is considered to be the number one application for
keep saved notes online and take detailed notes
, complete with images. All content becomes available from Windows PC, Mac, Android smartphone or tablet, iPhone, iPad, Blackberry, Windows Phone. You can also share notes with others and is a perfect tool if you are collaborating on a large project.
11 )
Google Docs
Google Docs
(free) offers full online and offline functionality and can automatically sync when an internet connection is established. When working offline, you can still access saved documents and folders, edit and format documents, and access documents in Google Drive. Google Docs is a pleasure to use, with its streamlined interface, efficient file organization options, and minimalist approach. It has all the standard Word writing tools, including grammar suggestions, voice typing support, and sharing and exporting functions for your documents.
Google Drive can also be accessed offline and you can also collaborate in writing documents with other people.
12 )
Writer su Chrome
Writer
is one of the best applications to use directly in Google Chrome. It is a minimalist writing tool that works both online and offline. Automatically saves everything that is written, allows you to write an unlimited number of documents (with an unlimited number of words) and keeps them organized in folders. Since it is a Chrome extension, it can be used on any computer. Writer offers a real-time word count, a thesaurus, and a revision history for each of the documents.
13 )
Jotterpad (per Android)
With
JotterPad
you can write without distraction on an Android tablet or smartphone. The app is designed for creative writing such as screenplays and novels. No internet connection is required to use JotterPad. It includes all standard word processor features such as text style choice, markdown, a thesaurus and dictionary, undo / redo keys, and custom fonts. Files can be saved as PDF, HTML, DOCX and RTF in cloud account.
14 )
Notability (per iPhone e iPad)
Notability
is the best app for writing on an iPad or iPhone, designed primarily as a note-taking app, but also great for writing long documents, novels or screenplays. It supports both keyboard typing and stylus pen writing.
Best programs to write books or texts of all kinds on the computer