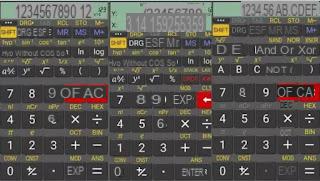 For those who do math, computers are really helpful, especially in these times where it is possible to install powerful, innovative and very intelligent applications. For those who go to school, for those who go to university and those who have to solve basic math exercises, operations such as equations and solving functions, geometry problems, expressions of algebra, trigonometry and so on, there are some applications that they not only solve, but also show all the steps to get to the solution.
Below we see
the best math apps for android and for iphone
, free, which also manage to
solve problems, calculations, expressions and equations
, which are supportive to the study, which function as
smart calculators to do homework even with the help of the camera
.
1)
Brainly
is the first app to download (Android and iPhone) for those who go to school, which allows anyone to ask questions and ask for help with their homework. Other community members answer questions with explanations on how the problem works and receive points. The supported education levels are elementary school, middle school and high school. The operation is all free so, for whatever you need, you can post a question and wait no longer than 24 hours to receive the answer with the solution of the task provided by another student.
2)
iMathematics
is an app for Android and iPhone that allows you to follow lessons and insights and to do guided exercises in order to review and study the mathematics of various subjects: Arithmetic, Algebra, Geometry, Analysis, Probability. While the app's reviews aren't positive, it's still worth a look if you need theoretical support.
3)
Graph89
(Android only) is instead one of the best and least known math apps for students, which works as an emulator of popular scientific graphing calculators such as TI-83, TI-83 Plus (first and second edition), TI-84 Plus (first and second edition). second edition), TI-89, TI-89 Titanium, TI-92 Plus and Voyage 200. The only difficulty is it is difficult to make it work because as an emulator it then requires the manual installation of the computers (however it is not difficult and that's all explained).
4)
Khan Academy
, for Android and for iPhone is one of the more traditional math apps that allows you to review and review math (and other subjects) in a class-like environment.
5)
Mathway
, for Android and for iPhone, is a fantastic math app that allows you to write equations on your phone and solve them. It is a fundamental tool for all those studying in middle and high school, with the possibility of solving operations and equations of analysis, trigonometry, inverse trigonometry, logarithms and constants. It's one of the funniest math apps, for helping you do your homework more than actually learning.
6)
Photomath
, for Android and iPhone, is one of the most innovative math apps, the one that works best with camera capabilities. To use Photomath you just have to take a picture of the problem or equation and then see the various calculations needed to solve it and whatever else you might need. The app also supports graphs, but it is not a replacement for the graphing scientific calculator.
7)
One Calculator
, (Android and iPhone) is perhaps the best scientific calculator, excellent for doing even advanced calculations, percentages, support for binary, octal and hexadecimal and much more. The user interface is that of the Windows 10 calculator, of which it is a faithful replica.
8)
GeoGebra Graphing Calculator
for Android and iPhone, where to write functions, equations and graphs.
9)
WolframAlpha
, for Android and iPhone provides many mathematical applications, including advanced ones or for particular purposes. The first app to install is WolframAlpha, which includes a database of math results, aids, explanations, and other information. This application is best for those studying math, physics, statistics and chemistry even at university.
10 )
Socratic by Google
, for Android and iPhone works like Microsoft Math Solver but with more than just math. It is also possible to take pictures of biology and chemistry problems and it is also possible to study history and literature.
11 )
Scalar
is a math script android app for users who are experienced in scientific computing.
12 )
Desmos Graphing Calculator
(Android and iPhone) is one of the best apps to have a graphing calculator, to draw dynamic graphs of functions and to write calculations in a simple way. It is certainly one of the best math apps to use for those in high school who have to prepare math exams at university.
13 )
Graphing Calculator + Math
, for Android, is another application for writing equations and functions and for solving Algebra exercises as you would in Mathlab's math notebook, The Mathlab Graphing Calculator is a really important and indispensable math tool for middle school students, high school and university.
14 )
Microsoft Math Solver
, for Android and iPhone, is an amazing application that solves math exercises automatically. Several ways to solve math equations will then be displayed, including taking a picture of the math problem, typing it with the keyboard, or even drawing it by hand on the screen. Compared to PhotoMatch, Microsoft Math Solver offers more functionality because if it does not find the solution to the problem, it uses Bing to find it and also provides step-by-step explanations and learning tools.
Best math solving apps for Android and iPhone