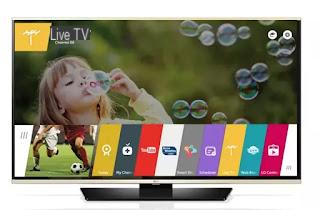 Almost every new TV today is a Smart TV, which basically means that it has an internet connection and that it supports adding apps, a bit like smartphones. However, while the smartphone market is 99% based on Android and Apple iOS operating systems, as far as Smart TVs are concerned there is much more variety and each brand uses a different operating system, with an application store.
As seen in a previous article, the
best Smart TV for app system from Samsung, Sony and LG
which use, respectively, the operating systems Tizen (on Samsung TV models sold since 2015), WebOS (operating system of LG Smart TVs) and Android TV (mainly on Sony Bravia, Philips and Sharp TVs), practically identical to Android on smartphones .
In this article we go to see what the
best apps to add to your Smart TV
(every Smart TV should have these applications in its store, but in this article we mainly talk about Samsung, LG and Sony Android TV) to exploit it to its full potential, so that you can expand the choice of things to see on television, bringing to the screen
music, new movies, TV series, TV series, sports, football
and anything else that can be found on the internet.
The most installed apps on Smart TVs to watch videos and movies
1)
Netflix
is the number one app for streaming movies on TV and is usually already installed.
Even if it requires you to pay a subscription, it is by far the best application available on every Samsung, LG and Android smart TV, because it is done well and because it beats any other similar app in the quality / price ratio.
While in another article we saw if Netflix or NowTV is better, we pointed out how for Netflix, whose subscription costs just 10 Euros per month, you can divide the cost between two or more people.
2)
Youtube
also it is almost always already installed on TVs, the best for watching free music videos, full movies, cartoons, youtubers and much more for free.
3)
Amazon Prime videos
is the third application that it is advisable to install on every smart TV because it offers a lot of content including films and TV series in first vision and because the vision is free if we are subscribed to the Amazon Prime service, the one that costs 20 euros a year and allows you to receive Amazon deliveries in one day.
4)
Plex per Smart TV
is the first application that must be installed on every smart TV, because it allows you to keep the TV connected to the computer, so that you can watch PC movies and videos on the TV. The great thing about Plex is that it has a great navigation interface that makes it easy to choose the movie and the ability to stream any multimedia content that is visible on your computer.
Plex, in addition to Android, supports LG, Panasonic, Samsung, Sony, TiVo and Toshiba Smart TVs.
5)
Rai Replay on smart TV
is another application that should always be installed, because it is free and allows you to see and review films and broadcasts broadcast on traditional RAI channels.
6)
DAZN can be found on all TVs
via application to be installed if you have subscribed to DAZN to watch football matches.
7) The app
NowTV on every TV
is the official Sky app to be able to watch movies and football matches broadcast by Sky, depending on the subscription. In this regard, I refer to the guide to Now TV.
8) Other streaming movie apps that are found for practically every smart TV are then
Rakuten TV
,
Chile
,
TIM Vision
e
Google Play Movies
, to be installed if you intend to pay for subscriptions.
9)
Youtube Kids
, the Youtube app dedicated to children, can be found as an application for all LG WebOS, Samsung Tizen and Android TVs.
10 )
Facebook Watch
o
Facebook Video
is the Facebook app for Smart TVs, which can be an excellent alternative to Youtube to find funny videos to watch made by the most famous videomakers and published by the most popular Facebook pages.
11 )
Eurosport Player
, to watch Eurosport satellite channels.
12 )
Spotify
, the best app to listen to streaming music available for Samsung, LG and Android TVs, which also works for free even if it requires a subscription to enjoy it without limitations.
Other better apps for Smart TV
Total Commander, the best app for viewing files and folders on Android, also available for TV.
TV Usage, a really good app for Android TV, which allows you to see all viewing statistics as well as prevent TV viewing without permission.
SS IPTV per LG, only for LG TVs, it allows you to access some TV channels from around the world. On Samsung and Android Smart TVs, you can search Google for guides to install IPTV apps that are not on the official store.
LG Landscape, only for LG TVs, allows you to activate a very high quality screensaver with 4K video, ambient and relaxing sounds in the background.
Cast TV, to cast content on the LG TV screen from a PC or smartphone (Miracast support).
Steam Link is the app that allows you to play PC games on your TV, supported by Samsung and Android Smart TVs.
SmartThings is the first app to download on your smartphone (Android or iPhone) after purchasing a Samsung Smart TV, to turn your smartphone into a remote control. If you have a Samsung smartphone, you can also direct the TV audio to the smartphone with a tap and then also see the phone screen on the TV itself.
If you have an LG WebOS TV and an LG smartphone, you can control it from an Android smartphone using the application LG Magic Remote.
In another article, all of the app to control TV with an Android mobile.
The app Samsung Gallery, already installed on Samsung Smart TVs, allows you to see smartphone photos on TV.
A similar application available for Android TVs is also Amazon photo.
Tune Station, for Samsung TVs, it turns your Smart TV into a virtual speaker system to play music from a USB drive, which means that if you have a collection of songs stored on a USB drive, you can just plug it into the back and play music on the TV.
acestream, only for Android, allows you to watch live video streaming from your TV for free, if you know how to use it. Acestream is an app that can be downloaded from the Google Play store (not supported by all TVs).
Kodi, if you have a compatible Android TV, it can be installed to watch movies stored on your PC on TV.
Twitch, to view video game videos.
Tunein, the app to listen to radios available for Android.
Conclusion
More
apps can be found and installed on the smart TV
from the main menu of the TV and you can also search for them
on the websites of the various stores
:
- Samsung TV app
- App LG TV
- App Android TV.
Obviously it is possible, on any smart TV, to open the browser and browse any website to see any online content.
Finally, remember that it is possible
enhance the Smart capabilities of each TV
buying the Fire TV Stick, where, as seen in the guide, you can
install all Android Apps on Fire Stick TV, from APK or Store
including those not found in official stores.
Best apps for Smart TV Samsung, LG and Android