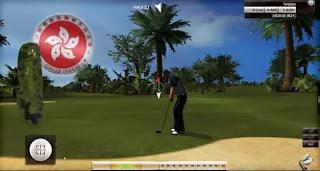 Online games to be played directly from a browser such as Internet Explorer or Firefox are often aimed at a younger age gamer audience and are often characterized by fairly simple graphics.
Online football games, online poker, puzzle games and platformers are the predominant genres of online games, so it is nice to discover the existence of a
online game of extraordinary workmanship
, free, about a sport, perhaps more serious but equally exciting, like the
golf
.
Some of you may remember the famous golf game "Kill that club" that made Bart Simpson so happy for his liveliness and frenzy, here is a video of that fabulous golf:
Well that Simpsons Golf game has now been recreated online, playable for free under its original name
Lee Carvallos Putting Challenge
.
But joking aside we see 4 different and very beautiful golf games:
1) the website of
World Golf Tour
it's a
beautiful online game
, was launched many years ago and is still the most played in the world. Free, it has an advanced physics engine that brings it closer to the famous EA Tiger Woods golf game. The graphics are very accurate and particular, in fact a technology similar to that of Google Earth has been used, where the scenarios are composed of perfectly integrated photographs of the golf course. The result, while not shocking, remains very fascinating especially because it is offered for free.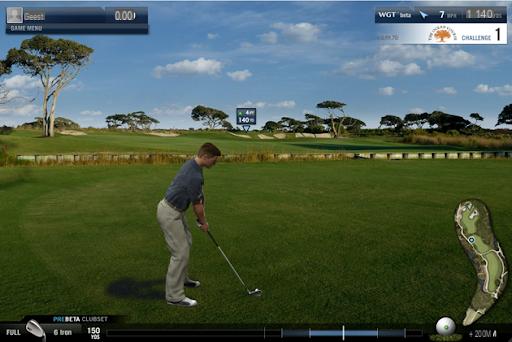 The game, as mentioned is
multiplayer
then there will be challenges with other players multiplayer tournaments, statistics and rankings as in the best MMORPGs. The tournaments will also offer cash prizes and virtual prizes to beautify your avatar. A beautiful free online game like this World golf Tour can only be successful among golf enthusiasts and not, above all because it can be played from any computer that has an internet connection, without installing any software on your pc.
2)
Shot Online
is another very beautiful multiplayer Golf game both graphically and in terms of playability. The game is challenging, it will be necessary to train the golfer, equip him, make him play as many tournaments as possible to earn points and challenge the best in the world.
3)
Battle Golf Online
is a very beautiful online golf game that can be played for free and which includes many holes in virtually rebuilt golf courses. The game is multiplayer and you can play a game against 30 players together.
You can also customize the player's appearance and interact with others. This certainly is
one of the best online golf games
that can be found, with graphics
realistic
and a game mode that virtually mirrors real golf.
4)
OGC Open
is an online, multiplayer, free golf tournament that is played on the browser in 3D. There are many tournaments and many holes to play, clubs and rules of true Golf.
In another article, i
best multiplayer pool games
.
Best 3D online golf games, multiplayer and free