What is Xbox Live Gold and what it is for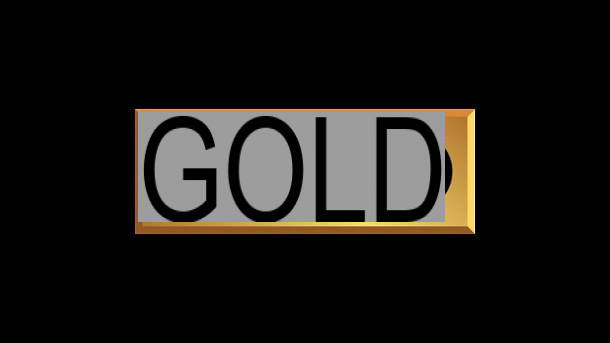 If you are a gamer and own an Xbox console, you have surely heard of Xbox Live and, in particular, of Xbox Live Gold, which among its main features offers the possibility of playing video games in multiplayer mode, through the use of an Internet connection. As of April 2021, however, Xbox Live Gold is no longer required to play free-to-play titles.
The subscription in question also includes the service Games with Gold, which allows you to redeem some free games for Xbox One and Xbox 360 every month for free (to play the redeemed titles, you must have a subscription Xbox Live Gold active).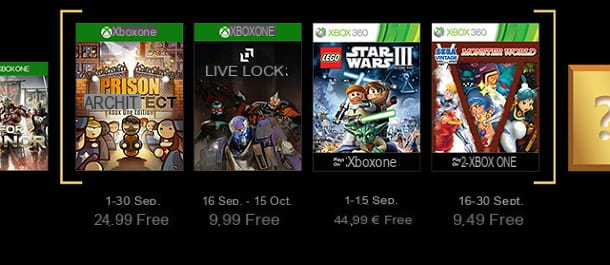 Speaking of which, if you're wondering how to get Xbox Live Gold for free, I guess you are aware that this service is paid with prices starting from € 2 per month. If this is the case, you should know that I can help you in your attempt to get free months; before doing so, however, I must make a brief but important premise.
At the time of writing this tutorial, there is no way to get unlimited Xbox Live Gold membership completely free. Only on some specific occasions it was possible to have free months as a gift, as Microsoft has given them in the past, in case of problems related to the multiplayer servers of the exclusives.
That said, the only ways to get an Xbox Live Gold subscription are those that you will find indicated in this guide: they are about the possibility of obtaining additional free months, by purchasing a video game with an Xbox Live Gold subscription included in the price, or by referring when you sign up for a subscription with an additional free month of trial, through the official Xbox website.
Alternatively, by creating a free Microsoft account you can participate in the points collection program Rewards and get as a reward, upon reaching 7000 points (which become 6800 points at level 2), a month's subscription to Xbox Live Gold.
Now that you have clarified what are the ways to get a free subscription to Xbox Live Gold, continue reading this guide, so that you can put into practice one of these solutions, through the indications I have provided.

How to get Xbox Live Gold for free
In the course of the next paragraphs I will explain in detail the methods previously mentioned that allow you to get a few months for free for the subscription to the Xbox Live Gold service. Also, I will warn you about possible scams you could run into if you use any solutions other than those listed in this tutorial.

Purchase a bundle with Xbox Live Gold included

The first option that I recommend you to consider to get a free Xbox Live Gold subscription is the one related to the purchase of one bundle with the subscription included in the price.
Generally, this type of bundle is made available with the purchase of specific products, such as the Xbox One console or one of its peripherals. In this regard, to identify this type of promotions you can go to your favorite electronics or video game store and find out about the availability of these offers.
Alternatively, you can do a search on Amazon.com, as by making an online purchase on the popular e-commerce there is a greater chance of saving, thanks to the presence of frequent discounts. Below you can find some examples of the bundles mentioned.
Vedi offers your Amazon
Purchase a subscription with free months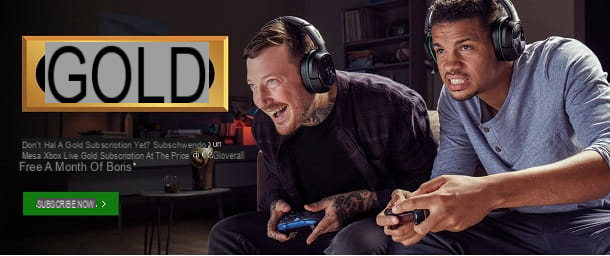 Do you already own an Xbox console? If the offers indicated in the previous lines relating to the purchase of a bundle with a subscription included in the price are not right for you, you can opt for a low-cost subscription, to get additional months.
This type of promotion is accessible by purchasing Xbox Live Gold from the official Xbox website and is only available during certain promotional periods. An example was the promotion at Gamescom 2018, which allowed to obtain 1 month of Xbox Live Gold for € 2, with an additional month for free.
In case you find such a promotion, go to the Xbox.com home page and click on the button Subscribe now that you find in the center of the screen. On the next screen, click on the button Participate now, then log in with your data Microsoft (if you haven't registered yet, click on Click here to create one and then refer to my tutorial where I'll explain how to proceed).
Then enter thee-mail, telephone number or Skype account name, award-winning NEXT, type the Password related to your account and presses the button Log in. Then indicate a valid payment method, choosing between credit card o PayPal, and pulsating premiere NEXT to complete the transaction and get an additional free month for the Xbox Live Gold service.

Join Microsoft Rewards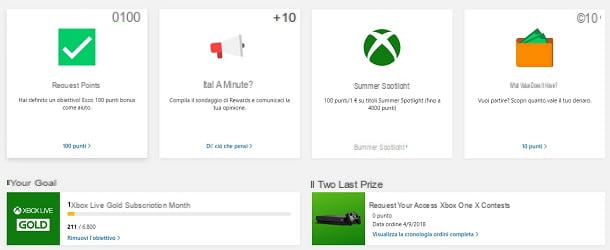 An alternative solution to get a free subscription to Xbox Live Gold, without purchasing the same or a bundle like the ones I told you about in the previous lines, is to participate in the service Microsoft Rewards.
This is a points collection system created by the Redmond giant, accessible to all those who have an account. In this case, through a special page dedicated to rewards, it is possible redeem a 1-month subscription for Xbox Live Gold, earning 68.00 points.
To get points through the program Microsoft Rewards you need to level up by completing different actions. For example, at level 1 you get one point for every euro spent on Microsoft Store. You can also get points by completing the actions in the panel Rewards, such as those that require you to answer questionnaires on Microsoft products and services.
To access the platform Microsoft Rewards, start earning points and redeem the free month for Xbox Live Gold, go to the Microsoft home page and press the button Log in located in the upper right corner, so you can log in with your credentials. Once logged in, click on yours name and then on the voice Awards you see in the relative drop-down menu.
On the next screen you will be able to see the level reached and the points obtained so far. Via the card Earn and section Activities You will then be able to identify all the methods that allow you to get points, such as the challenge Rewards, a questionnaire on the program Microsoft Rewards.
If you have already earned 6.800 points, click on the tab Redeem and press on Scegli Xbox Live Gold in order to redeem the subscription in question using the accumulated points.

Beware of scams!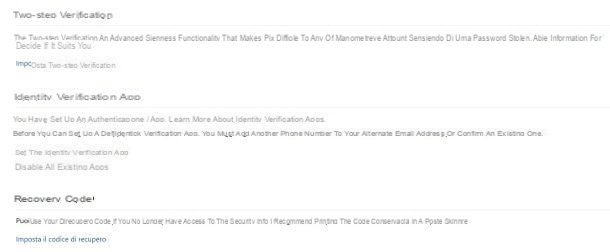 The ones I have listed in the previous paragraphs are the only methods that allow you to get a free subscription to Xbox Live Gold. In this regard, I advise you to stay away from Internet sites that invite you to download keygen software to get promotional codes.
Do not download programs of this type because, in addition to being illegal, they may contain viruses or malware. Also, never enter your Xbox Live login details on unofficial Internet sites, as you may run into scams or scam attempts.
If you have any doubts about the reliability of an Internet site, you can check its Web reputation via Internet sites such as Trustpilot which are used to recognize a fake site. To do this, connect to the Trustpilot home page and, in the search engine located in the center, type the URL of the site it has identified. Then click on the button Search and you will be shown the reviews posted by users.
Furthermore, you can distinguish a real site from a fake one thanks to the presence of the protocol HTTPS (it is characterized by the symbol of a green padlock closed in the address bar) and the certificate of authenticity present in it, which ensures the encryption for the data entered inside.
If you suspect that your Microsoft account has been the subject of a scam, you can protect it by activating two-factor authentication: an additional security method that requires you to enter a special code each time you log in from a new device or browser. delivered via SMS or generated via the app Microsoft Authenticator for Android and iOS.
To do this, log into your Microsoft account via the official website of the Redmond giant, click on yours name located in the top bar, then on the items View Microsoft account e Safety and, finally, on the wording Other security options.
Then choose whether to activate the two-step verification by clicking on the item Set up two-step verification, or whether to configure an app for identity verification, by clicking on the wording Set up your identity verification app. Once you have chosen one of the two options, follow the on-screen instructions to complete the setup and activation of this additional security option.
In case you need assistance with your Microsoft account, read the answers to the frequently asked questions that you can view in the official Microsoft guide or contact technical support by going to this web page and pressing on the item Open the support request app you see on the screen.
How to get Xbox Live Gold for free