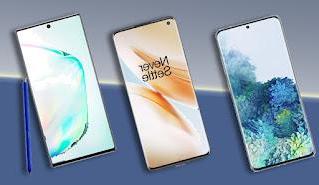 Choosing a new Android smartphone could be more difficult than you think: if the iPhone has few models in its line, there are so many smartphone models that boast an Android operating system.
As explained in the article on
20 main things to know about Android
, the one developed by Google is an open system that can be installed, theoretically, on any terminal, mobile phone, tablet or even a computer. Given its flexibility, it is mounted as an operating system by the main companies that produce mobile devices, with Samsung, Huawei and LG at the top of all.
In this complete guide we will show you all the details in detail
features to look at to choose a new Android mobile
and finally make the inevitable guide on
best models of android mobiles
that we can buy by price range.
Choose a new Android mobile
If we do not know how to choose a new phone with an Android operating system, we advise you to immediately read the technical characteristics set out in the chapter below, so as to avoid the purchase of substandard products or products born already old.
Features of a new Android smartphone
When choosing a phone, knowing where and how to start researching the differences between devices can be challenging given the technical terminology and very subtle, often decisive, differences. Among the main factors of choice we have the following parameters:
Dimension: the size of the phone really makes a big difference; a long time ago mobile phones were so small that they got lost in your pockets! Today, however, most smartphones are large, with screens even larger than 6,5 inches. Being a smartphone that can be used almost like a laptop for surfing the internet and working, it is normal to have to deal with large screens. However, if you prefer to use your phone with one hand, then you may prefer a smaller and more practical screen. Also note that the larger the screen, the shorter the battery life. We therefore recommend a 6-inch display for those who love to use the smartphone with one hand and can't stand too large screens, while those who love large displays will have to focus on 6,5-inch models and up.
Processor and RAM: depending on the number of apps and games we want to use on the smartphone, it is necessary to have an equally powerful processor and the right amount of RAM. What you need to know is that the more powerful and faster the processor, the more it is possible to do different things together without slowdowns or freezes. Even if you want to use your phone to chat, listen to music, open Facebook and view photos all at the same time, it's important that your phone performs well. In order to have good performance in all scenarios of use, we recommend that you immediately focus on models with octa-core processors, accompanied by at least 4 GB of RAM (for even more power).
Internal Memory: like iPhones, Android devices are distinguished by the capacity of the internal memory of various denominations; the difference is that on many devices you can increase this space by inserting a microSD memory card. You can find the right balance depending on the use you want to make of the smartphone: if you want to keep games, movies and music, you will need a lot of memory (also expandable); the microSD memory, however, is always slower than the internal memory, so we try if possible to always focus on quantities of internal memory that are adequate for the tasks we have to perform. If you prefer to take advantage of the cloud and streaming media files to store documents and photos then you don't need a lot of internal memory.
As a rule, you always have to avoid Android phones with less than 64GB internal storage, considered by many to be the bare minimum to save all the apps and various multimedia files generated with the device.
Cameras: A quality rear camera is important if you want to take lots of great photos using your mobile phone, as well as having a good front camera will be very useful for selfies and video calls. The multi-sensor rear camera (three or more) is now a consolidated reality and is also excellent for printing photos, so if we care a lot about this parameter let's make sure that our device has the triple, quadruple rear camera (or even more) regardless too much to the number of pixels.

Biometric release: Being able to unlock your Android device with your fingerprint and access apps without entering a PIN or password is really very convenient and also quite secure. The latest smartphone models also feature unlocking with the face (via front camera) and a fingerprint reader under the screen, to be able to unlock in comfort.
Battery: the battery is essential for a smartphone and since we often tend to neglect this feature, it can happen to buy a beautiful smartphone, with an autonomy that does not reach the end of the day. Battery power in smartphones is measured in mAh and devices with batteries up to 7000mAh can be found; the minimum recommended however is 4500 mAh.
Updates: the difference between the various manufacturers of Android phones is clear on this parameter. Some manufacturers are quicker to release system updates, while others often abandon updates for mobile phones that are not very successful, less sold or if they have been on the market for more than 2 years. It is therefore advisable to always buy a popular mobile phone, which is already updated to the latest or at least the penultimate version of Android. To learn more we can also read ours dedicated guide.
Root permissions: to be able unlock android with root permissions it is important to extend the life of the phone, get advanced features and install Custom ROM. For some models it is really simple, for others it is much more complicated and not within everyone's reach since it is often required to unlock the bootloader before acting with customizations. The root is used to change the Android version by installing one of the "custom" ones not related to the device manufacturer (see also how to install the best custom ROMAll this can be fundamental for those who love to play around with computers and mobile phones, while it can be irrelevant for a person who is not interested in tricks and who uses the mobile phone only to phone or surf the internet, without forgetting that unlocking permissions root invalidates the manufacturer's warranty so in case of damage we will not be protected.
Once you understand all the features that a good Android smartphone must have,
we can proceed with the purchase in a shopping center
(perhaps bringing along this guide, for a visual comparison) or s
choose one of the models recommended in the following chapters
.
Best Android smartphones
After this roundup of technical features (absolutely to be read), let's see together the
best models of Android smartphones that we can focus on for every price range
, so you can play it safe and only buy models available on the market.
Under the 200 €
we can focus on
DOOGEE N30
, available on Amazon for immediate delivery with Prime.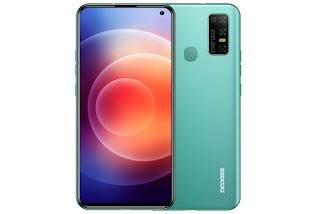 This smartphone features 4GB RAM, 128GB internal storage, 6,55 inch FHD display, 4500mAh battery, AI Quad Camera rear camera, Dual SIM support, rear fingerprint unlock, Android 10 OS and Bluetooth connection 5.
Under the 300 €
we find the
Samsung Galaxy M31
, available on Amazon for immediate delivery with Prime.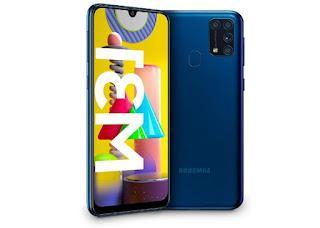 This smartphone has a 6.4 "Super AMOLED Display, 4 Rear Cameras, 64 GB of expandable internal memory, 6GB RAM, 6000 mAh battery, support for 4G networks, Dual Sim support, rear fingerprint sensor and Android 10 operating system. .
Under the 400 €
we can focus on
OnePlus NORTH
(I chose this smartphone), available on Amazon for immediate delivery with Prime.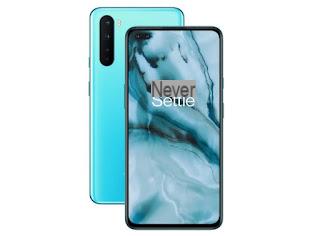 On this smartphone we find a 6,44 "inch SuperAMOLED screen, support for 5G networks, 8GB of RAM, 128GB of internal memory, quadruple rear camera with artificial intelligence, Dual SIM support, integrated Alexa voice command system and Android 10 operating system. .
Under the 500 €
it is worthwhile to bet without a shadow of a doubt on
Samsung Galaxy S20 FE
, available on Amazon for immediate delivery with Prime.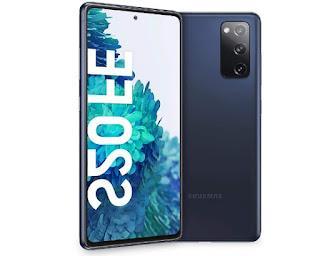 This smartphone boasts a 6.5-inch Super AMOLED display, 3 rear cameras with artificial intelligence, 128 GB of expandable internal memory, 6GB RAM, 4.500mAh battery, Hybrid SIM system and Android 10 operating system.
Above 500 € it is worth betting on
Samsung Galaxy S21 + 5G
, available on Amazon for immediate delivery with Prime.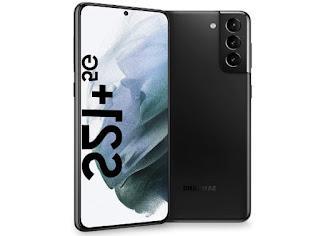 This smartphone boasts a 6.7-inch display with Dynamic AMOLED 2X technology, 4 rear cameras with artificial intelligence, 128 GB of internal memory, 8GB RAM, 4800mAh battery, Dual SIM + eSIM system, unlocking with the fingerprint under the screen and Android 10 operating system.
Best Xiaomi Smartphones
Do we want a Xiaomi smartphone as a new Android phone?
These phones always have the best value for money and are now among the best sellers in the city and in the world, so something will also mean!
The best Xiaomi smartphone currently available is
Xiaomi Redmi Note 9T 5G
, available on Amazon for less than € 250.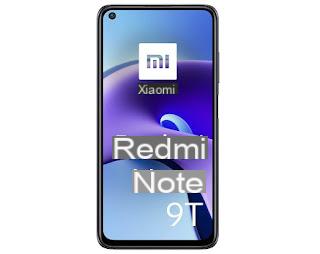 On this smartphone we find a 4GB RAM memory, 64GB of expandable internal memory, 6,53 inch FHD + screen, 90 Hz DotDisplay screen technology, MediaTek Dimensity 800U processor, triple 48MP rear camera, 5000mAh battery, NFC connectivity and system MIUI operating (based on Android 10).
Another interesting smartphone from the Chinese manufacturer is
Xiaomi POCO X3 NFC
, available on Amazon for less than € 300.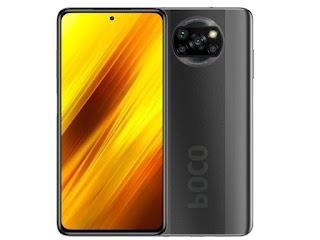 On this Xiaomi phone we find a 6GB RAM memory, 128GB of expandable internal memory, 6,67-inch FHD + display, Snapdragon 732G processor, 64MP rear quad-camera with artificial intelligence, 5160mAh battery, NFC connectivity and MUI operating system ( based on Android 10).
The high-end smartphone we can focus on is
Xiaomi Mi 10T Pro
, available on Amazon for less than € 550.
This smartphone boasts 8GB RAM, 256GB of internal storage, 6,67-inch Full HD + display, Snapdragon 865 processor, 108MP quad camera with artificial intelligence, 5000mAh battery, Alexa Hands-Free voice control system and MIUI operating (based on Android 10).
Conclusions
Now we are ready to choose a modern, powerful and suitable Android phone without having to focus on the first model that comes within range, choosing wisely based on the characteristics seen in the first chapter. If we love online shopping we can also choose one of the models seen above, so as to receive it immediately at home via Amazon (which ships fast and offers a truly extended warranty, as also seen in the guide
The Amazon guarantee reimburses the money spent within two years
.
How to choose the new Android mobile